Promo card airdrop from Chaos Legion.
This is a post i wanted to make because i've heard some people are looking at secondary markets to buy Chaos Legion packs so they'd have a chance to get the Promo card airdrop, don't...
IF you want a 2% chance per pack bought during pre-sale make sure you do that from splinterlands website, not from secondary markets otherwise they will not count towards the airdrop. Below are packs sold on the secondary market, again, will not count towards the promotional card airdrop.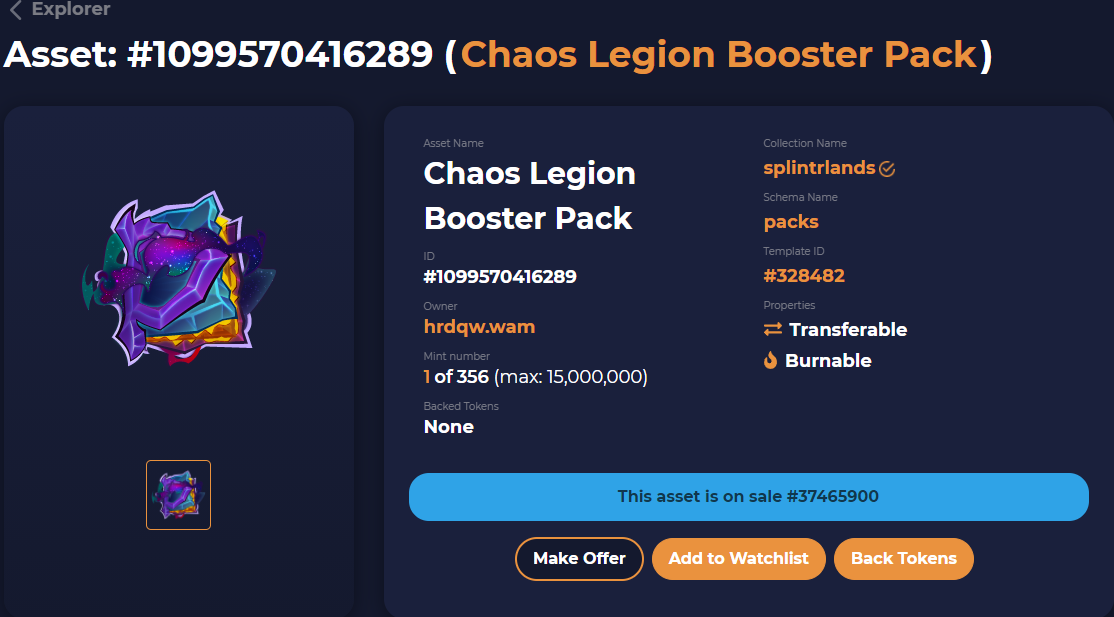 I just want to save you some money if you were to think about bypassing the voucher system by just buying a pack on atomichub for i would not be surprised to see people selling packs and getting more of them with that money, just accumulating more and more packs.
That was it, stay safe everyone and happy hunting.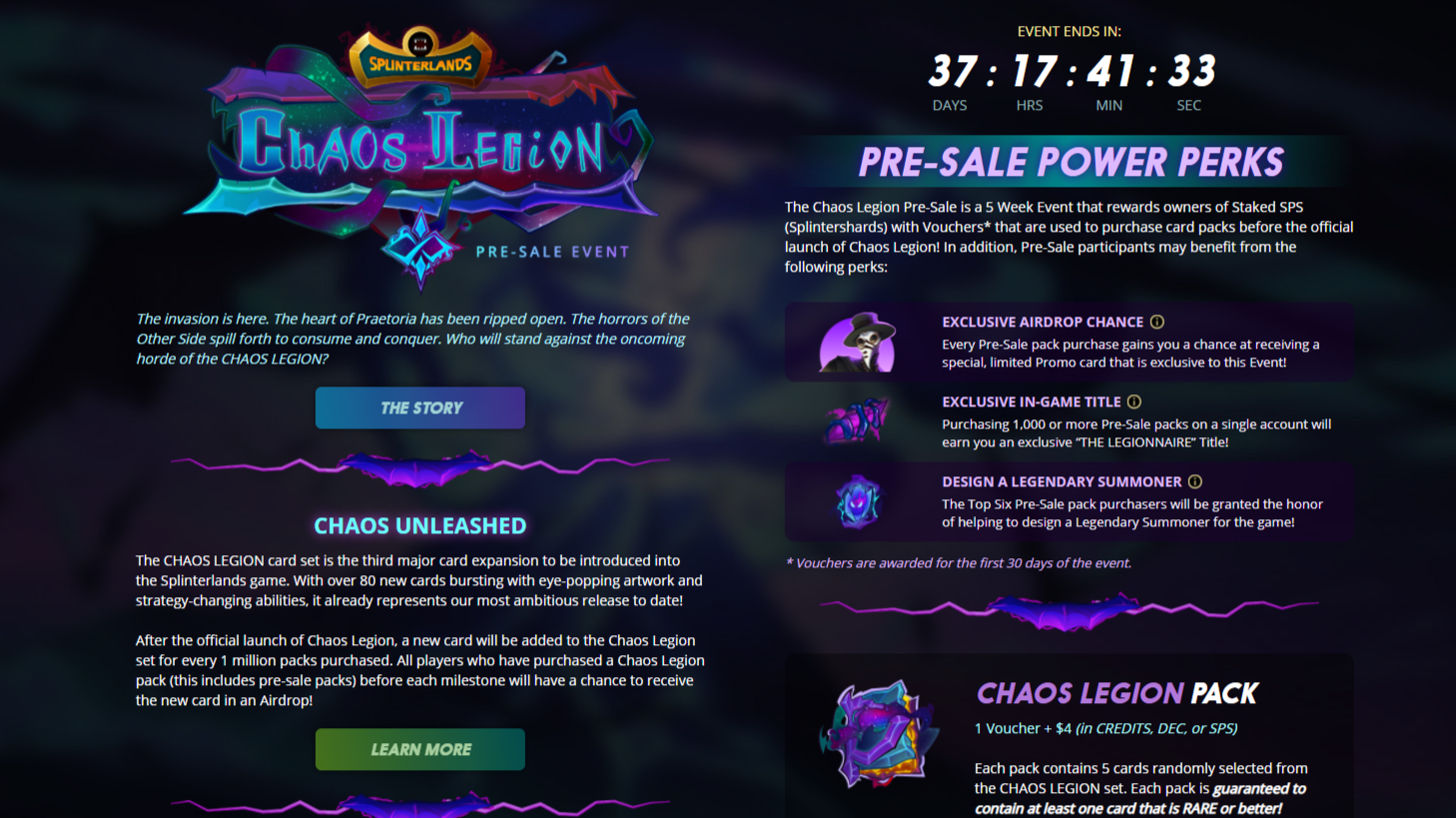 Bluefoxx.
---
---