Some toughts about rentals in Splinterlands (read till the end)
Hello fellow Splinterlanders, today i wanted to share some insights about rentals, starting with how you can bypass the actual Splinterlands website and get a better shot at your rentals.

https://peakmonsters.com/
Let's head over to PeakMonsters, incase you guys did not know about it peakmonsters is an alternative to Splinterlands website to overview your assets, rent cards, buy cards, view your history etc. With the new addition of bidding on rentals, they just made your life even easier, not only renting was better there because of the faster interface and the option to refresh every second without losing your filters, but now you can bid with whatever price you'd like to rent for and as long as noone outbids you, you won't have to sit there and refresh until the price is favourable to you.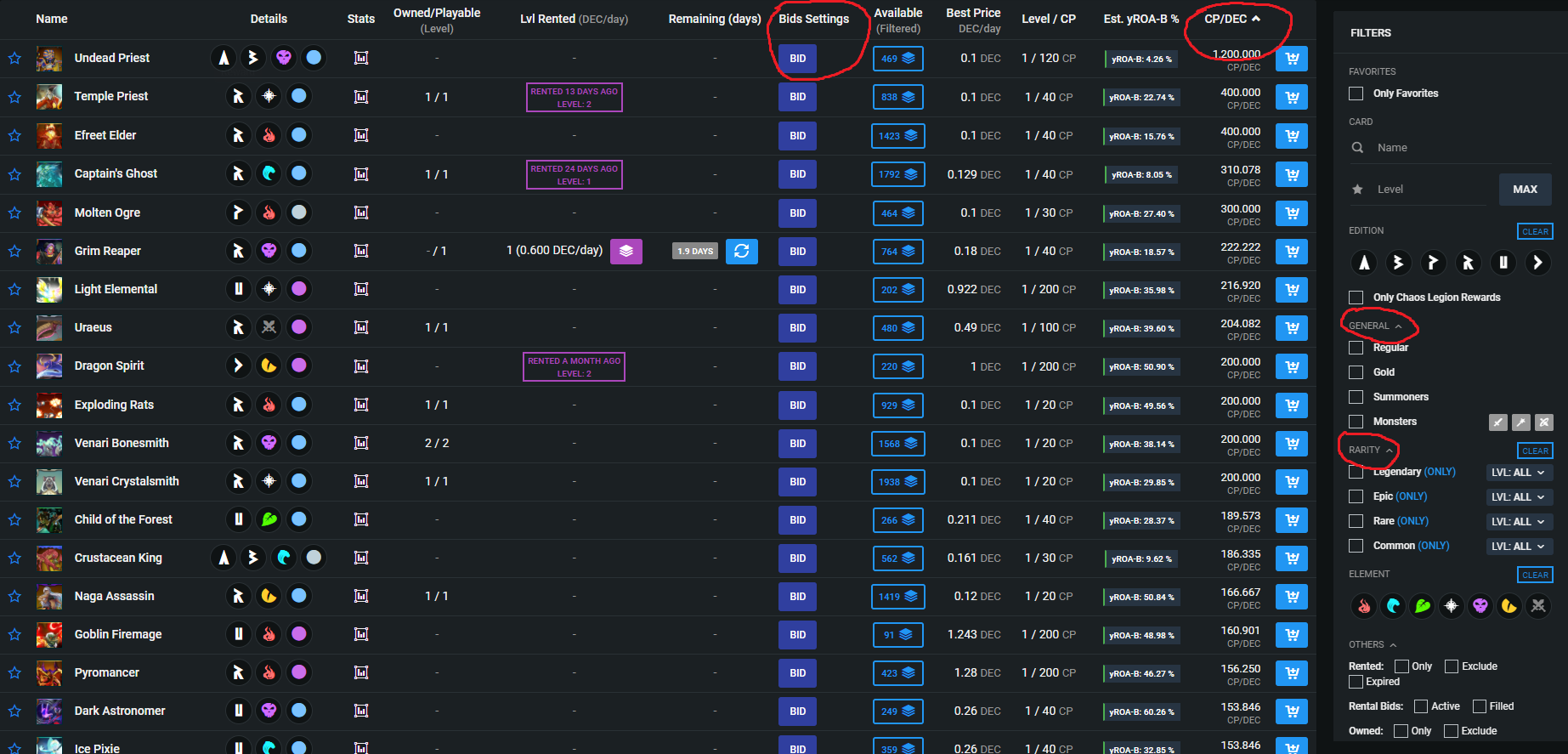 So i've highlighted four things here.
The bidding system itself, just click on there, authorize the peakmonsters account to bid for you, set a price and you're good to go.
The CP (Collection Power) per DEC which is essential here if you're looking to rent the most power for the lowest amount of DEC you can, since the new reward cards have their CP reduced.
The type of card you are searching for.
The rarity of the card you are searching for.
So there we have it, make your own life easier by doing this. I'd like to emphasize on something here though, don't sweat it too much, 2-3 chests at the end of the season won't be worth the amount of DEC you are spending, nor the time lost doing so (obviously the bidding system solves the time part but still ain't worth your money).
I would most definitely use the bidding system on buying cards and slowly building up your collection instead, which will then count towards SPS airdrops -> Vouchers airdrop, you see the pattern...
Most of the times you'll be getting close to nothing in these reward chests, you might pull a legendary once if you have had 3 more chests but who's to say you wouldn't drop it in the next daily quest's rewards.
On that note, everyone take care of yourselves and see you in the Splinterlands. Love Love.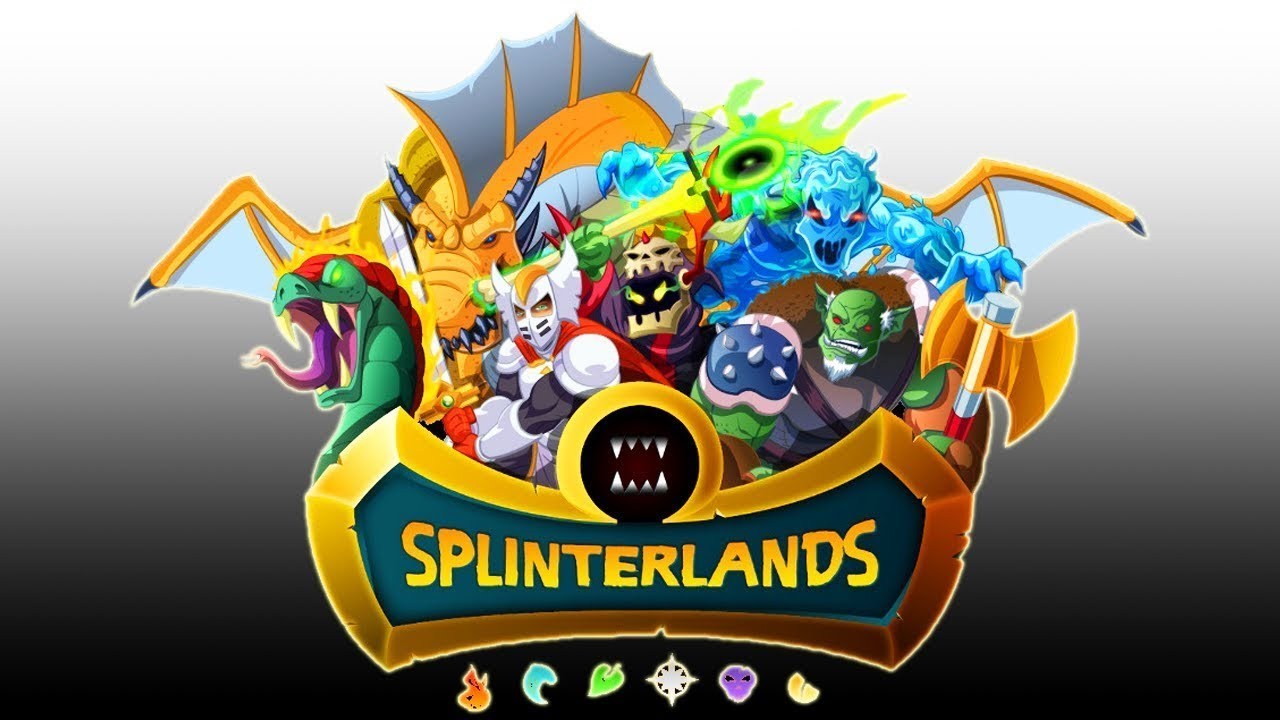 ---
---