Splinterlands 101 - Ep 23: Behind The Avatar @gvasil
---
Yo Yo My Sovereigns, Wattup?
Welcome to episode 23 of my weekly Splinterlands 101 podcast, with fellow @hiveaustralia members, and co-hosts of the show, @mattclarke and @giotrix
This episode, is another "Behind The Avatar" themed chat.
Who is that person playing that toon that always flogs you in ranked battles? haha
Well this theme focuses on just that, meeting the person behind the avatar.
Tonight's guest shares his Pulitzer Award worthy knowledge on the Splinterlands lore, in the form of an absolutely mind blowing compilation.
Fandom lore is one of those topics that will give some people an instant boner, while making others yawn. Well, if you fall into the latter category, then you're about to have your opinion re-wired, as our guest @gvasil highlights just how important the lore is in the Splinterlands universe, especially if you are an investor/land owner, or even if you're currently just thinking about buying a plot.
The relevance discussed in this episode will absolutely blow your mind!
It certainly blew mine 😱
This is one episode that you may well regret missing, looking back with hindsight.
Don't be one of those people 🤡
...
Referenced in this podcast
(The article that got @gvasil into the game, shared by his friend @xepo13)
...
and remember, if you'd like us to analyse and discuss one of your battles, or you'd like to appear as a guest on the show, just drop a link in the comment section below.
...
I hope you enjoy this episode, as much as we enjoyed making it.
...
and don't forget, each week 1 viewer will have the opportunity to win 10% of the posts rewards. Details on how, included in this video.
So what are you waiting for? Just press play 😉
...
Please Enjoy.
Peace.
...
As always, please let me know your thoughts, in the comments below, or as a video, and link it, in the comments below.
If you would like to do a collab with me, or be a guest on, "Splinterlands 101", then let me know in the comments below, or hit me up on discord - Bobaphet#5613
...
...
Click Thumbnails to view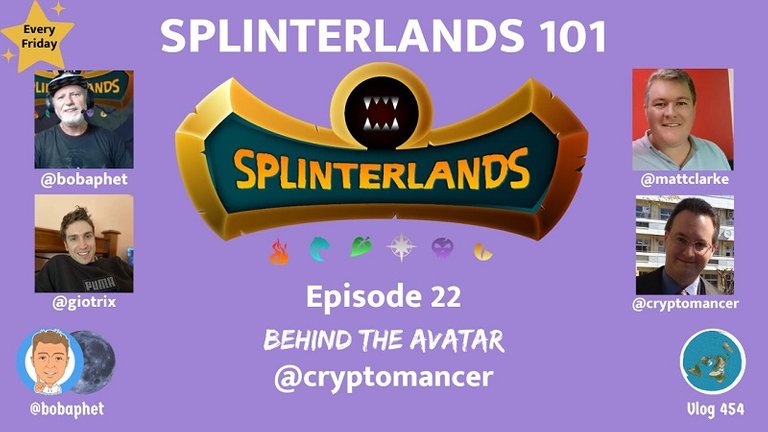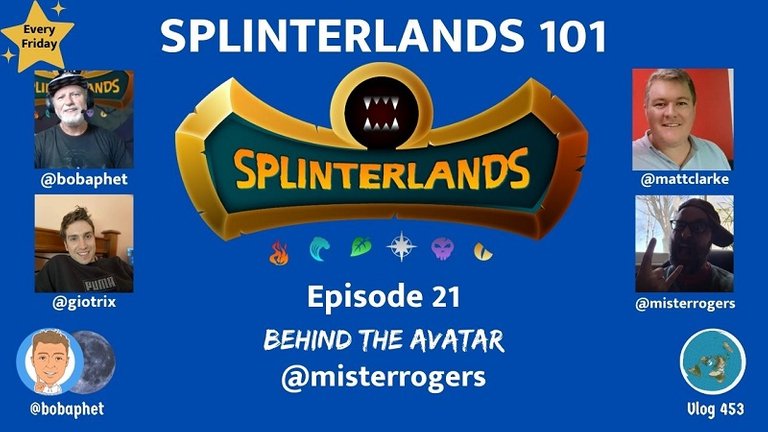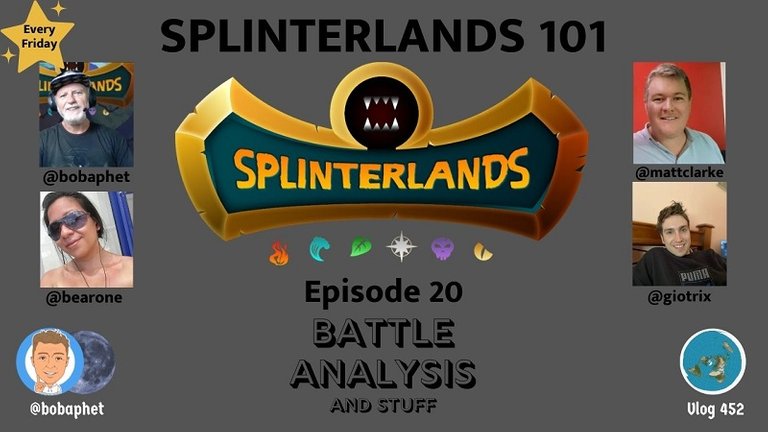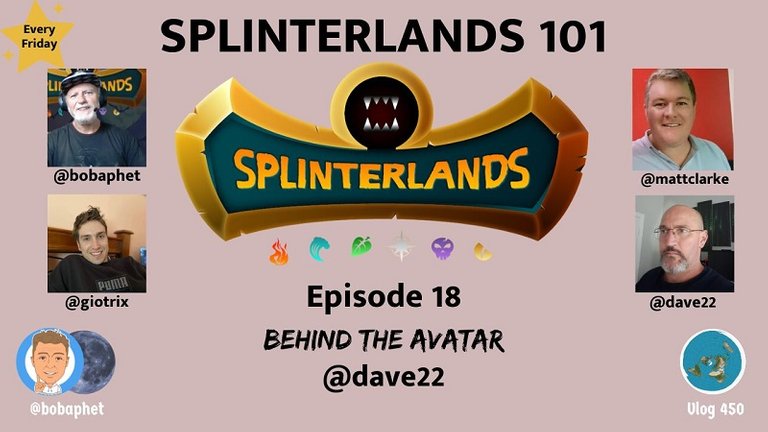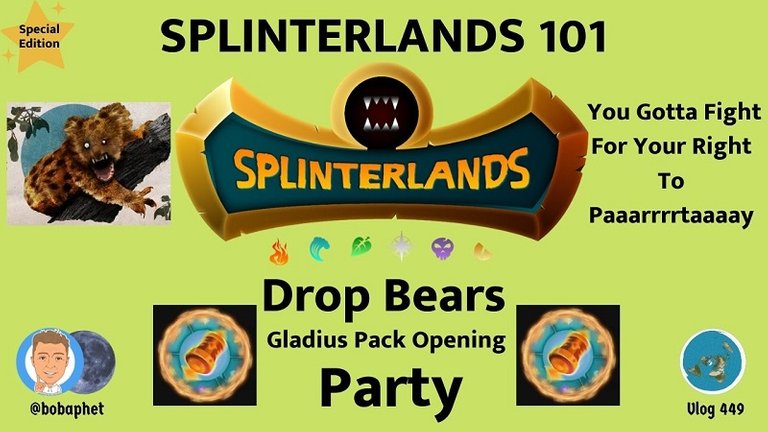 ...
Affiliate Links
Please consider checking out my referral links below, if any of them sound interesting.
Like with most of the crypto space, a referral link is a win/win scenario. There'd be something for you and something for me.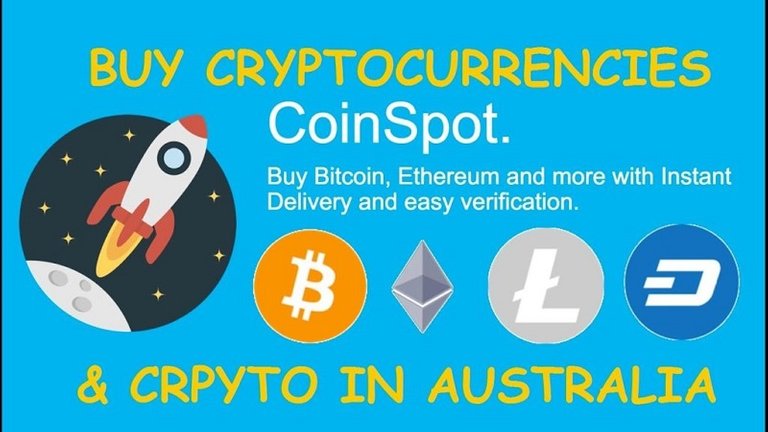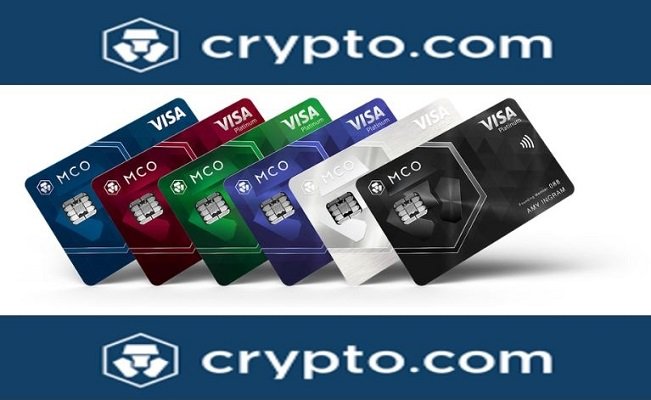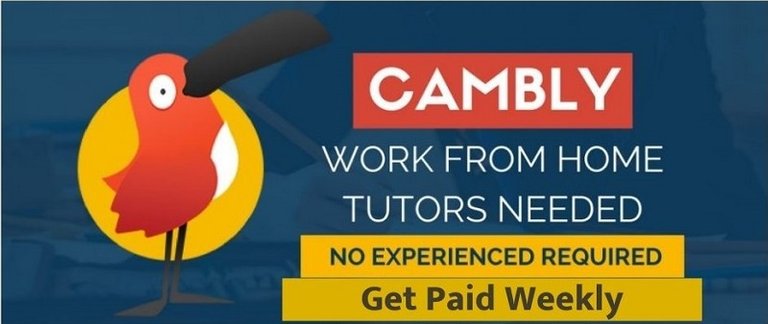 If you enjoy my videos, and would like to support me with more than an upvote, thank you very much, see my links below.
BTC Address:
bc1q7w6u3ktsfm4z3ttwh7pvw706ax0493y6tca8ng
Monero Address:
4ABveLbMQYkYfrPDhDWDjC3HWhS4fpNLrdPet9DmMRdibJYYLjXF3DohSMKxWLxoTJc2CksKFhXNk7P8rvKkH2sk2LhQEtq
Think, Believe, Achieve.

---
▶️ 3Speak
---
---