DEC – What to do with it and how to get it?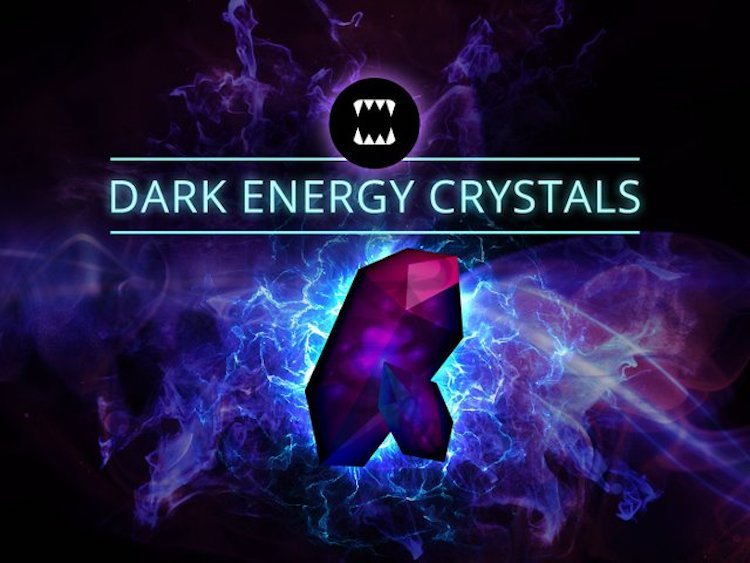 Greetings all, all Splinterlands gamers will know what DEC means, Dark Energy Crystal. For now, it is the in-game currency for Splinterlands and will soon be replace by SPS, Splinterlands Shards.
During the SPS airdrop, DEC was the cheapest way to get airdrop points, so people accumulated them, but with the airdrop completed, what should you do with your DEC? Many people have written about this and some expected the value of DEC to crash, which it sort of is doing, having been declining for the last two months breaking away from the soft peg of 1 USD per 1000 DEC. It is currently hovering around 0.52 USD the past 2 days and people have wondered if it will eventually get back to 1 USD.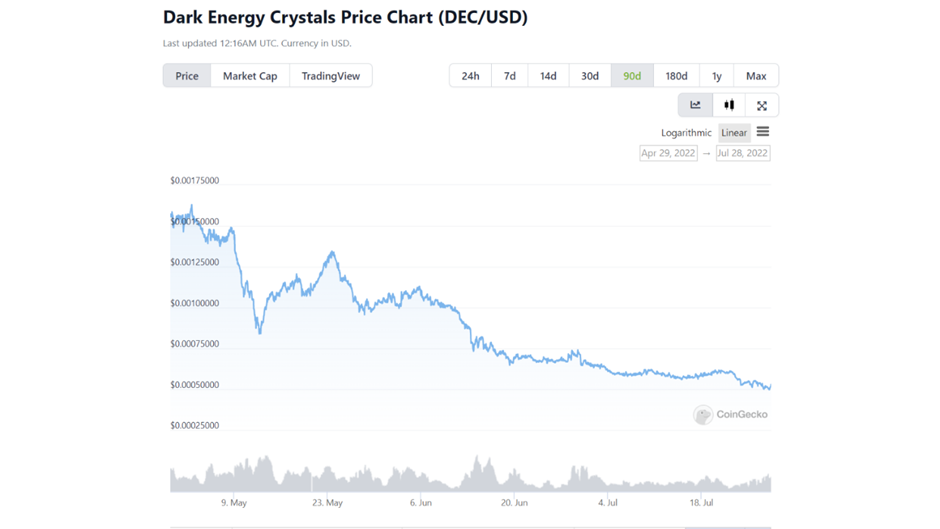 Source
Personally, it doesn't matter if it gets back to 1 USD, the reason being is I am looking at the longer-term horizon and I want to buy more Chaos Packs. If you didn't know, one Chaos Pack is either 4,000 Credits (4 USD) or 4,000 DEC. so if you are looking at buying more packs, now might be a time to open out that wallet and consider buying DEC. At 0.52 USD, one Chaos Pack is closed to half price if paying in DEC. As such, I am trying to buy as much DEC as my budget can afford because if DEC drops, at least I will still be able to get my packs, but not at the bigger discount. And if by some miracle DEC rises above 1 USD, then it's profit for me as I will get packs and some change left over.
How to get DEC?
Now to the how I get my DEC. Winning battles is the obvious choice, but I would never win enough to get the DEC I require, so I would need to get it elsewhere. I will be the first to admit I am not the crypto savvy type of person, but I do feel one of my strengths is reading and following instructions. So, Google is a friend here, not your enemy.
Binance
I am not in the US, so being a Binance user is great with all the bells and whistles. It also makes buying crypto easy as it feels like an online stockbroker. Just simply deposit Fiat into Binance and buy BUSD. Because if you decide you do not want to use all your BUSD, you can just stake it for 10% APR. Next, time to get some HIVE and I like to use the Spot Order to pretend I know what I am doing, but since I have no patience, I normally just pay what the Ask Price is.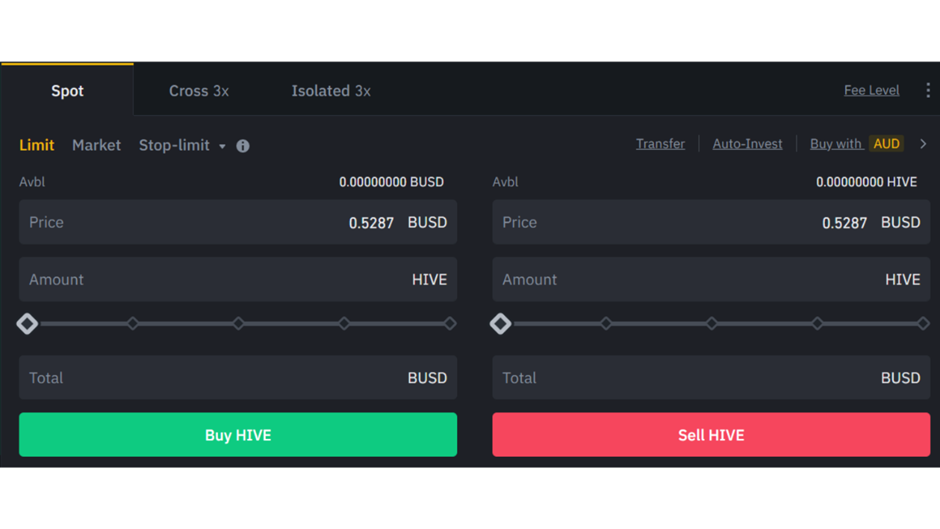 Easy peasy. Once I got my HIVE, transferring it to Hive is easy. Just make sure to select the HIVE coin and Hive network and enter your Hive username. No need to enter anything for MEMO and it only costs 0.01 HIVE.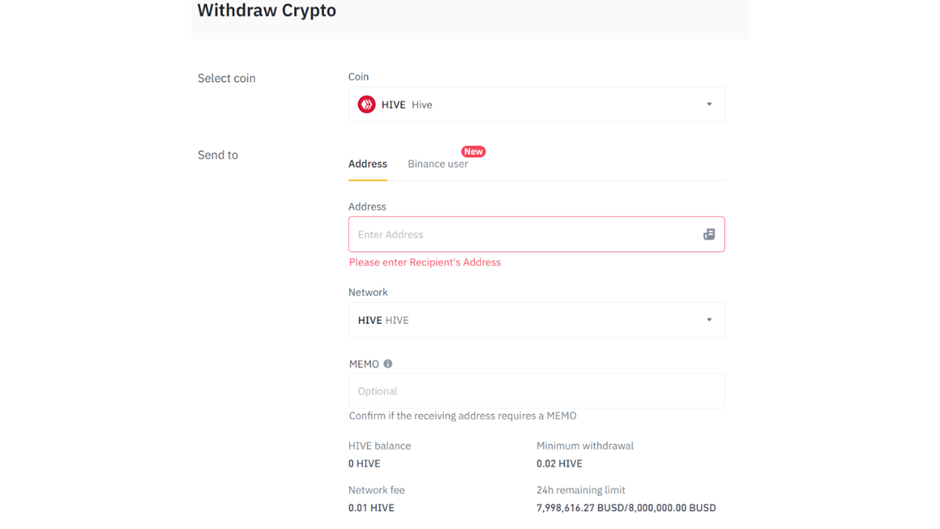 Hive
Hive is where it can get a little tricky, but once you figure it out, it's a quick process. I know you can get DEC on Tribaldex or some other DEX, but I find this might be the most cost-efficient way. If anyone knows better (probably), please let me know in the comments.
I use Hive Engine and the thing you need to note is that even though you have HIVE in your wallet, you can't use it to exchange unless you have SWAP.HIVE.

Firstly, go to your wallet and click on Deposit and choose HIVE from the list of tokens. There is a 0.75% deposit fee involved and you will see how much SWAP.HIVE you will receive before you click on the Deposit HIVE button.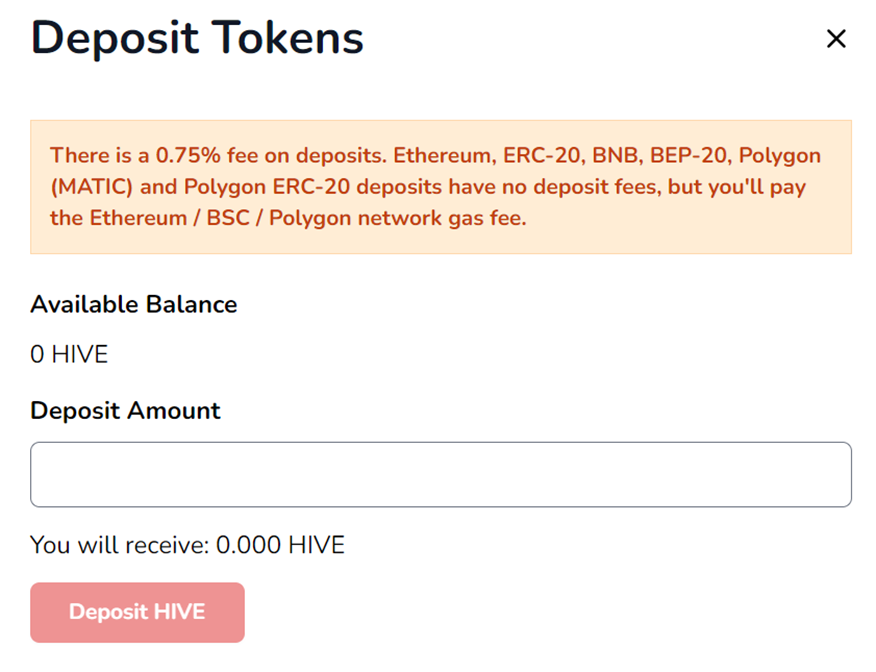 Fun Bit

The above shows the Ask Price & the Bid Price in USD. I believe this is calculated using the lowest Ask & Bid price in HIVE and converting that to USD. This is where it can get tricky as I use Coingecko to track the DEC price. There have been numerous times whereby Coingecko says DEC is around 0.52 USD, but in Hive Engine, it was around 0.54 USD. 2 cents may not seem much, but that is a 4% differential and multiplied by a large amount, it adds up. So always check and double check.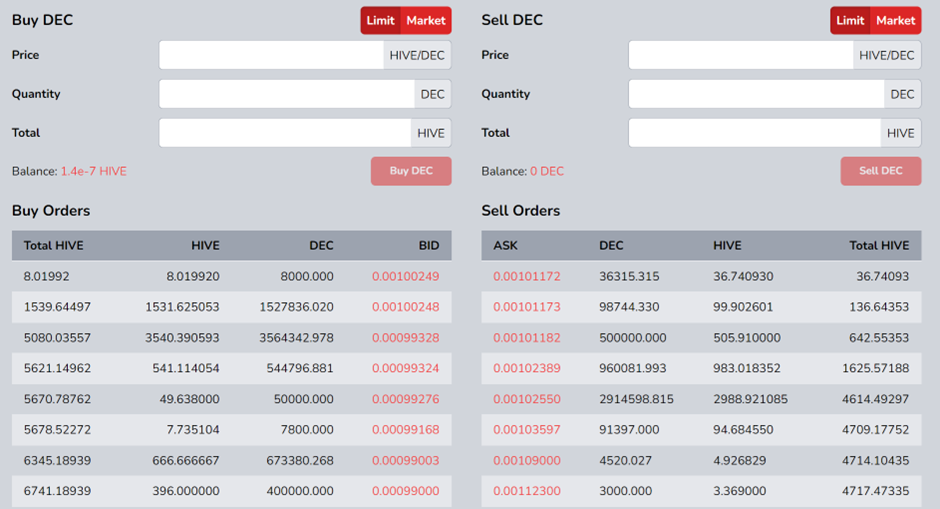 The focus is the right side, which has the Sell Orders and the Ask Price. As you can see there are multiple Sell Orders at increasing prices and if you are buying large quantities of DEC, you might need to buy up the first three orders to fulfil your appetite. You can place a Buy Order and be patient, but hey, that's not one of my strengths. I typically have a price I am looking for and if that's available in the Sell Orders, I will just get it on the spot.
For example, I have 500 HIVE to spend, I will set my Buy Price to 0.00101182 and total HIVE to 500 and buy it. This would mean I would get the first two Sell Orders at the lower price and the reminder at the Buy Price I set. There we go, all done! You can decide to keep your DEC in your wallet or transfer it to your Splinterlands Account via the in-game transfer option. Now that I have done this a few times, I can get from Fiat transfer to having the DEC in my wallet within 10 minutes. That itself shows how efficient the Hive blockchain is whereby transfers happen in mere minutes.
Hopefully this little guide helps anyone who is still unfamiliar with how moving crypto into Hive works. Would be great to hear what everyone's plans are for their DEC and what their strategies are to keep up with this ever-changing game.
---
---