DAILY QUEST / DAY 203 / CHAOS DAY 48 / 24.01.2022.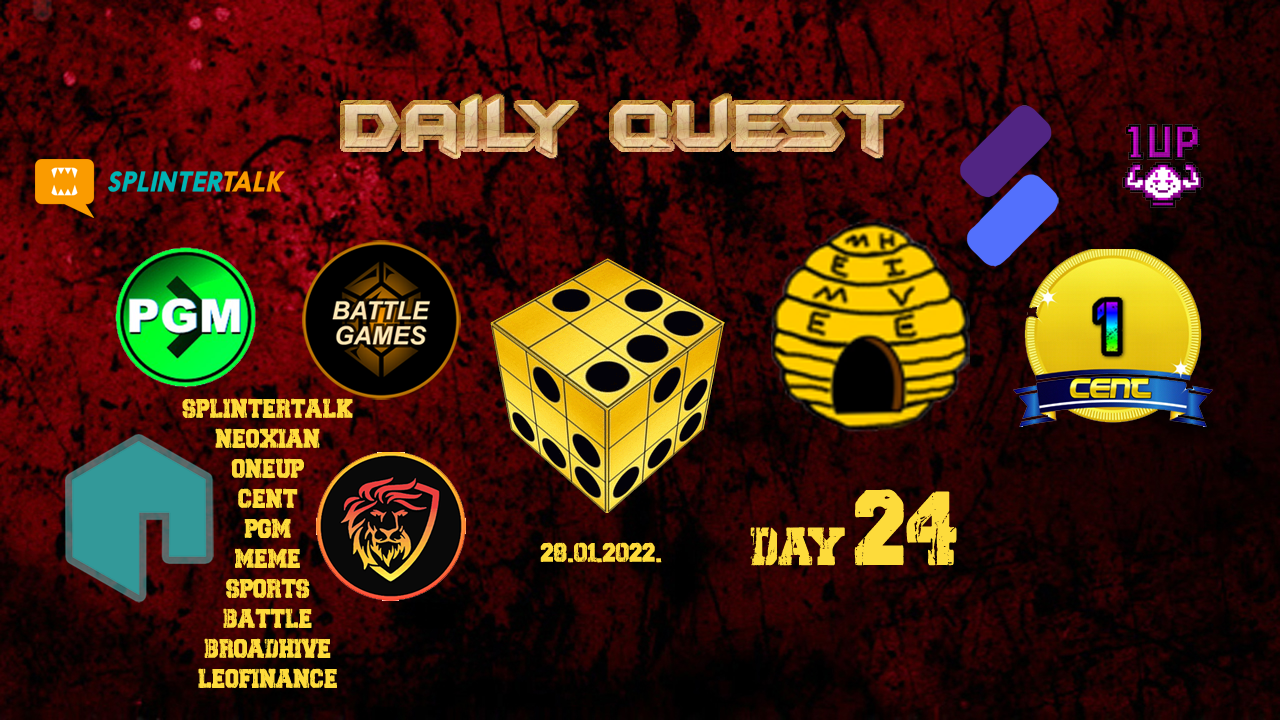 Hello friends!
Chaos Legion Day 48
Total days in Splinterlands 203
Season 2/2022
Date 24.01.2022.
Airdrop day 182/365
My stats on 24.01.2022.
COLLECTION POWER 48,600
SPS STAKED 970
DEC 78
SPT 16,299 (-6000 delegated to @monster-curator )
AIRDROP POINTS 55,230
HP (staked HIVE) 212.28

I dont prefer to play with FIRE faction, but sometimes i need to doo that quest. Before FIRE i draw LIFE quest and i roll it and get FIRE...For this quest i rent MALRIC INFERNO summoner because is cheaper 2x from TARSA summoner. FIRE and WATER cards have little advantages for poison battles. Both have CLEANSE unit.
I think, and decide to build FIRE card with CLEANSE skill: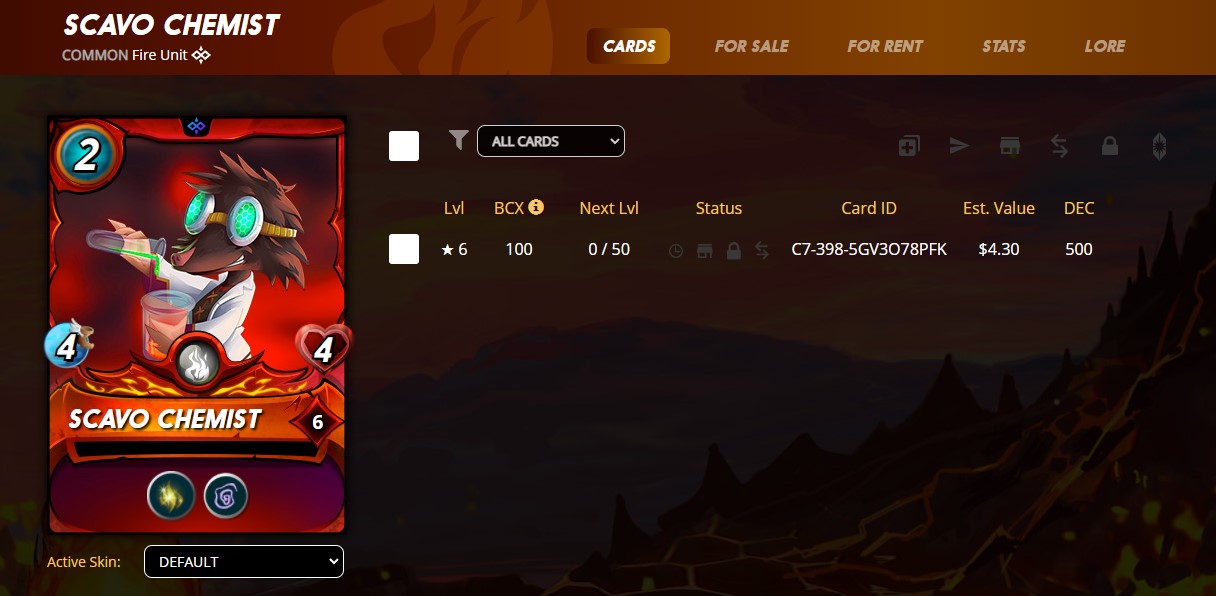 For now SCAVO CHEMIST is 6 lvl, but i will make it to lvl 8 because i can use lvl 8 in gold league, and later i will make max lvl, but right now i work on other cards so SCAVO CHEMIST is not my primary card for max lvl. If i get card for 0.030 no problem i will buy now.


If you chek my profile banner, you can see little changes i use my creativity every day. I will try to promote: SPLINTERTALK, NEOXIAN, ONEUP, CENT, PGM, MEME, SPORTS, BATTLE, BROADHIVE, LEOFINANCE and like reward i will get that tokens in my HIVE ENGINE.
SPT: 16,299 (-6,000 delegate)
NEOXAG: 850
ONEUP: 580
CENT: 400
PGM: 10
MEME: 10,000
SPORTS: 50,000
BATTLE: 800
BHT: 2000
LEO: 20
And that is not all, i have more HIVE-ENGINE projects what i like and use like:
POB: 60
LOLZ: 22 (with 16 can enrage posts, i forget to put this logo on my banner i will promote LOLz also)
WAIV: 50 (social network, i dont use a lot but i like it)
PIZZA: 20 (very cool community you can find them on discord also)
SBT: 40,000 (token wish build friend @itzninjafool we use that token on twitch like reward for win in duel challenges i put this token also in my FREE LPB SHOP on twitch so you can buy it for FREE if you watch my streams and support me you can get free LPB tokens and convert it in SBT.)
ARCHON: 5 (i like this community but i dont promote it a lot, this boys are great and i will get more tokens after i make my cards collection in splinterlands)
HIVELIST: 100 (i stop to use it, because this is for promotions, buying selling, you can search job, something like advertise i think, if you have creativity you can work for someone with offers, you can buy NFT-s in markets and many other things. I try to research that before but because im new in crypto world this is little too complicated for me)
CREATIVECOIN: 70 (i use this coin also, and i will buy more later)
BLOG: 240,000 (in past this is good network but i think someone destroy network, i cant open site sometimes, mabey have problems i dont research. I use blogtoken sometimes.)
PAL: 5 (i dont know how but i own only 5 tokens...Palnet is great also...I will put in my list this also)
POSH: 0 (POSH or proofofSHARING, this is promotion out from hive, like on twitter fb... I always use twiter but never get reward this token dont know why, problably wrong tag or something)
INDEX: 20 (connected with many other projects on hive, i have goal to have 100 of them later)
DHEDGE: 20 (disco hedge or better say discord, also connected with other hive projects)
BRO: 1 ( i have only 1 because is little expensive but i will buy more)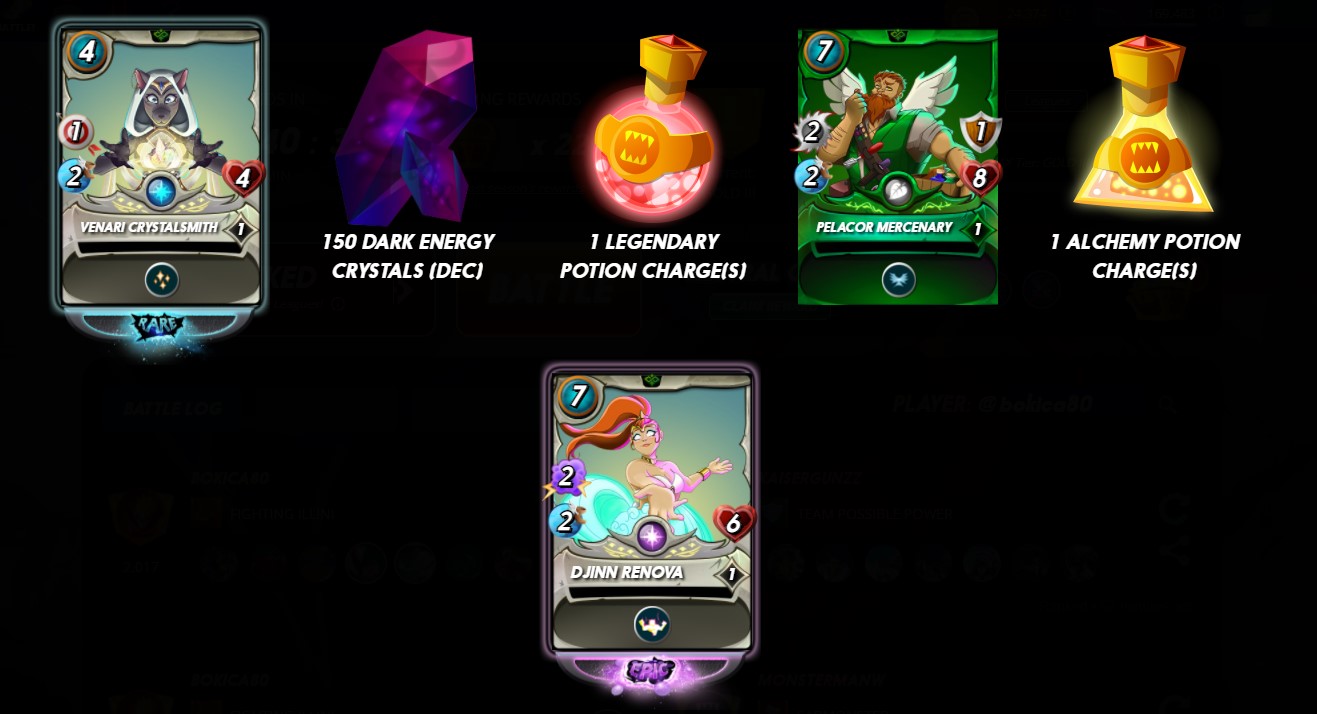 LOL i dont see that DEC reward LONG LONG TIME ago! That can paid half rent for one day.
IDK why i dont have a lot of this epic JINN RENOVA cards i need also this card in my collection
Pelacor mercanery is max lvl, so i dont need this card anymore. I can put this card on speenwheel on my givaways on twitch, and add card also in my FREE LPB SHOP.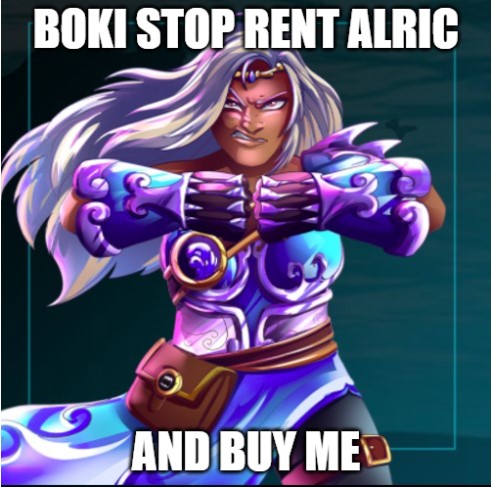 To buy you i need rent Alric dont be angry! I work on you see, 2 more cards and you are second level!
I know i need you but you are too expensive for now! You know water is my favorite faction, and i need summoner so you are fist on my list!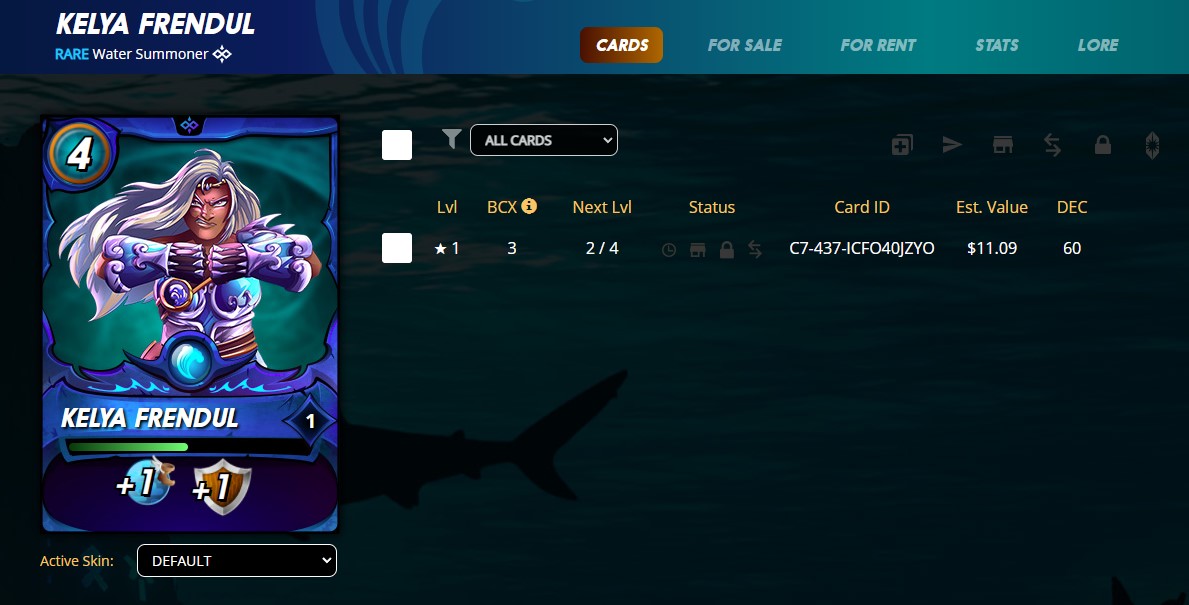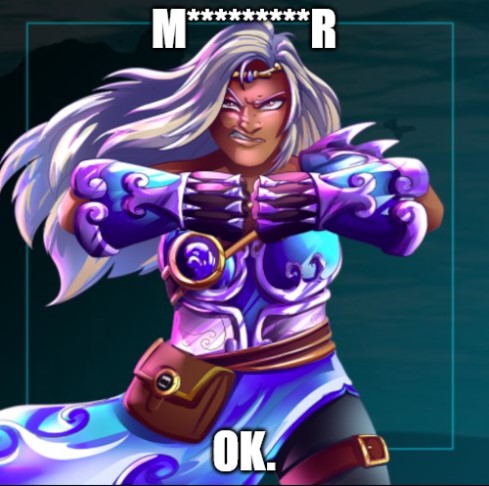 ---
---