I WIN 600 DEC ON GANK OPEN TOURNAMENT for 3rd place

Hello!
TNX to @walkingkeys and @splinterlandshq
Thanks to them we had one of the best tournaments in Splinterlands
I get information for tournament on SplinterlandsHQ discord and i call some friends to join.
There is message from discord:

So, requirement for tournament is that to have STAKED 100 SPS
I Like tournament also because dont have limit for CARD POWER like 90% splinterlands tournaments. If we have limitation with SPS why we have i can say AMAZING CARD POWER for that tournaments?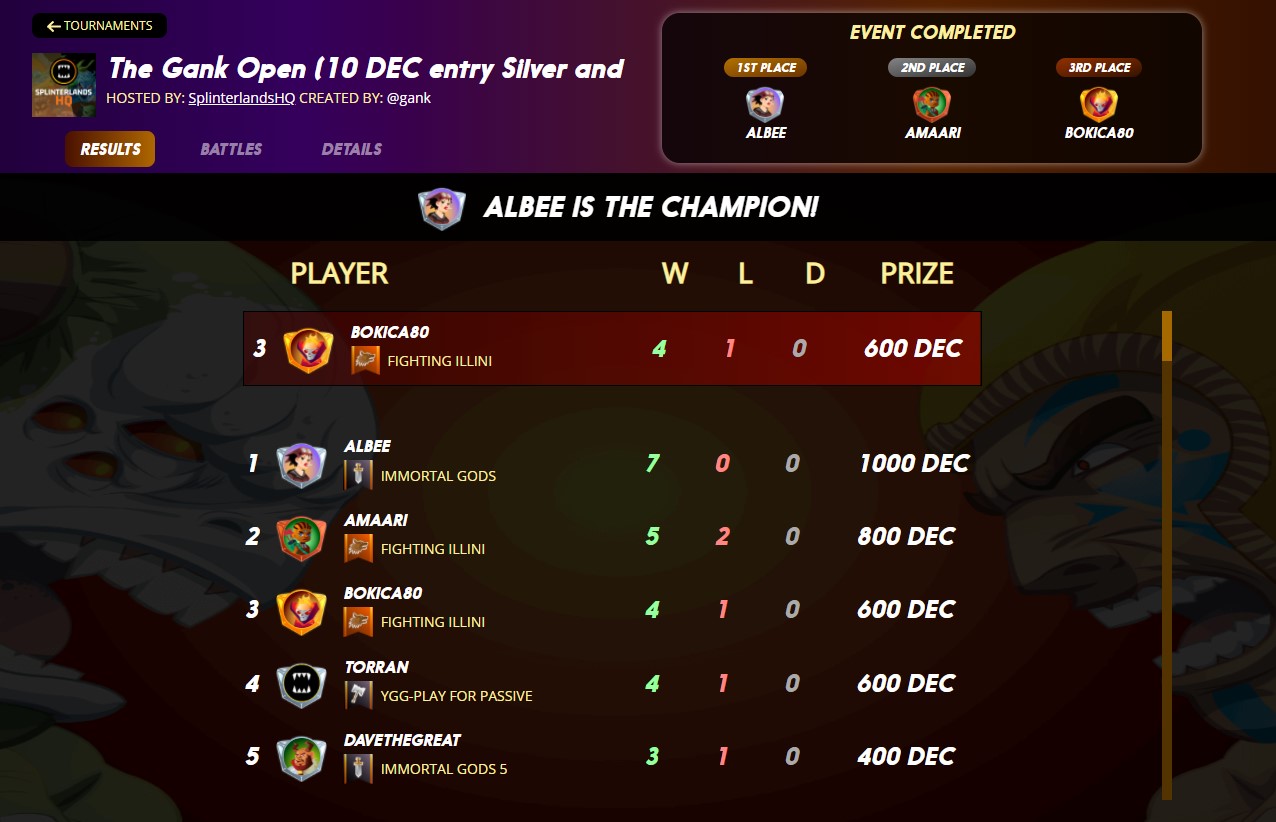 I take 3rd place in tournament.
First place is ALBEE, second AMAARI two very good players i know them well
For win i got 600 DEC, i wish also GZ to all winners and participants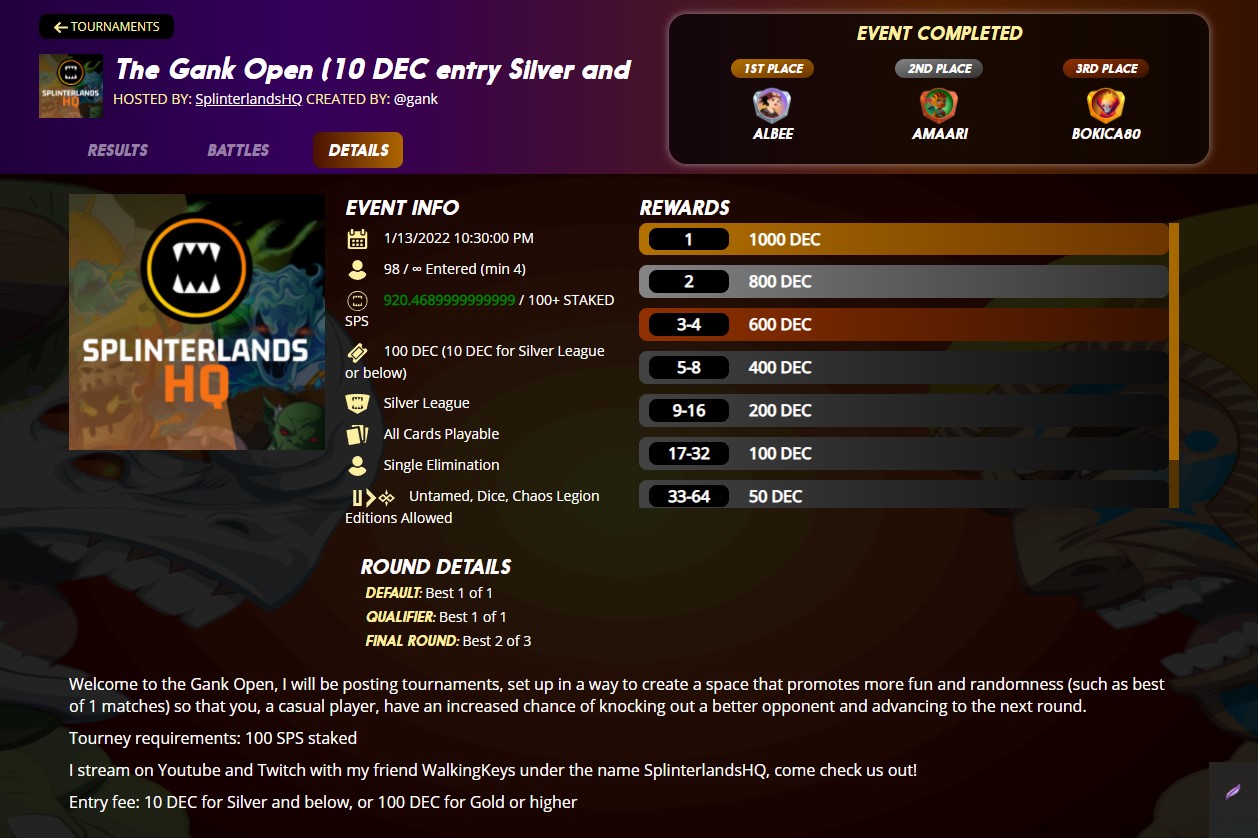 One more time BIG TNX to brothers @walkingkeys and @splinterlandshq
---
---