Wood Nymph My Splinterlands Fan-art for Week 184!
Hello there 🥰
@splinterlands Family, how are you? Boss-debz here and I'm back. I stopped making splinterlands fan-art because of the rules that have been changed, as you can see from my previous far-art, I'm just tracing the original card. That's why I look for a good software or application that I can use to make some fan-art.
And I found this friendly app called Sketchbook, its very user-friendly I study it first and I did some research on how the tools work, etc. And then after some trial and error, here I am I created my first real fan-art of splinterlands.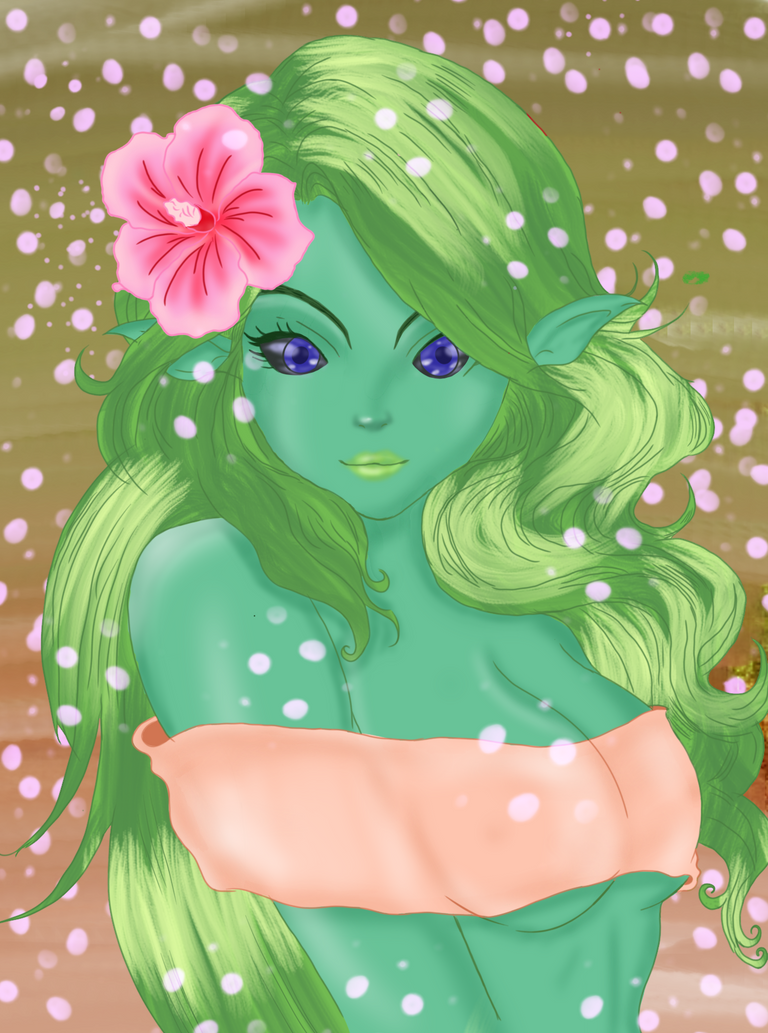 Lore:
| | The Wood Nymph | A peculiar new bud appeared at the tips of the highest branches of the Elder Tree. The animals living in the tree watched as the strange buds grew, and in a matter of days, burst open. From each bud zoomed forth a tiny sprite. These Wood Nymphs quickly scattered around Anumün in a frenzy of mischief. |
| --- | --- | --- |
| | | |
Process :
Software Used: Sketchbook 🖌️
First, I first made a sketch that became my guide.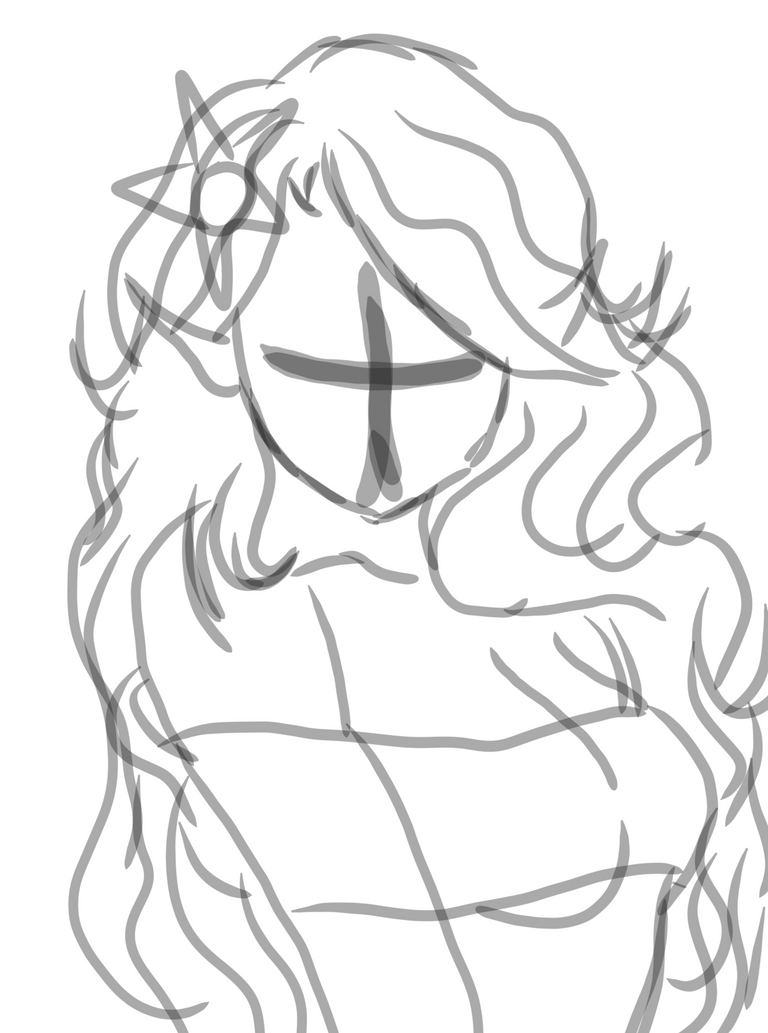 Next time, I draw small lines again that will be my line art.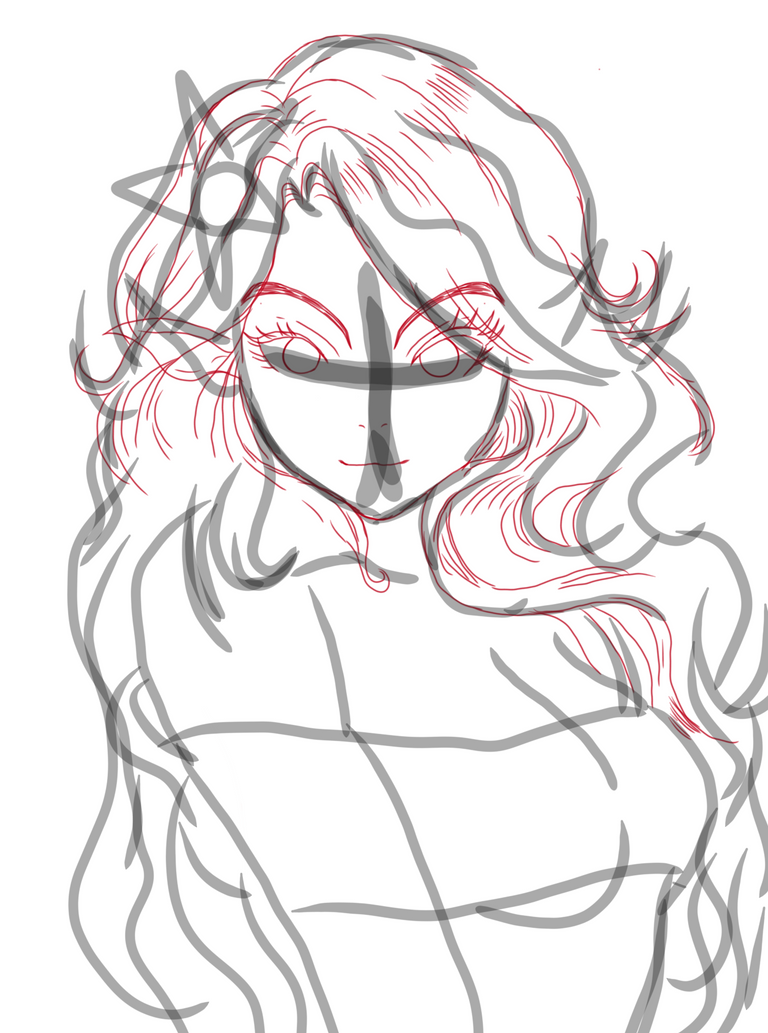 Cleaned line-art.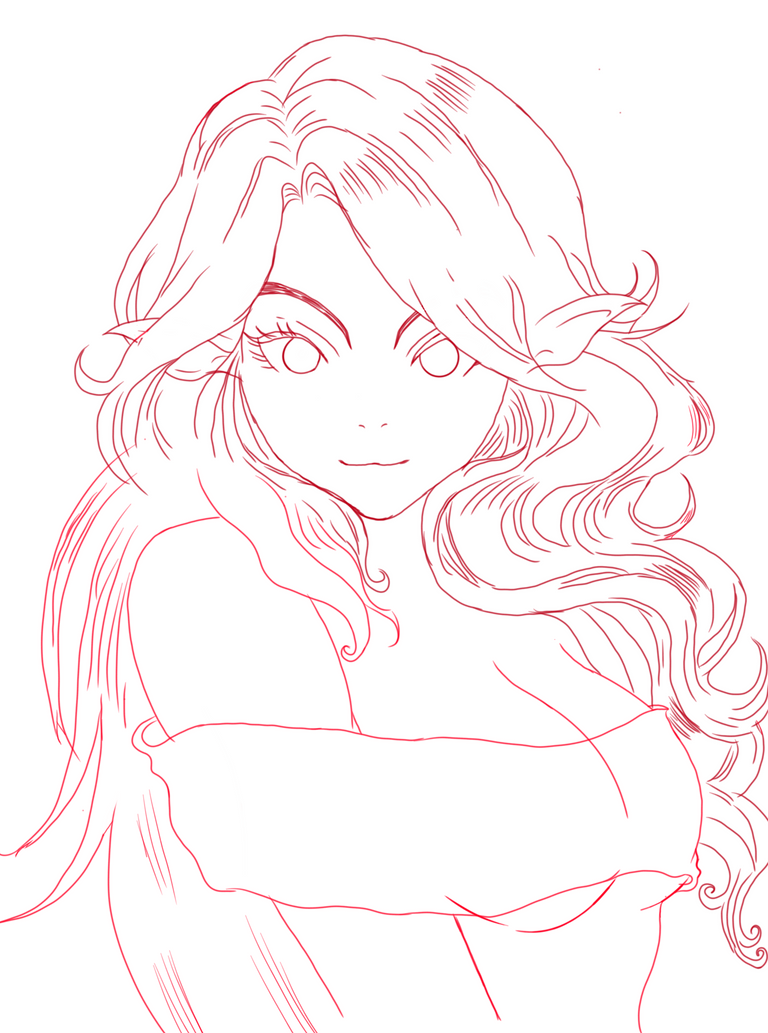 After that applying the colors.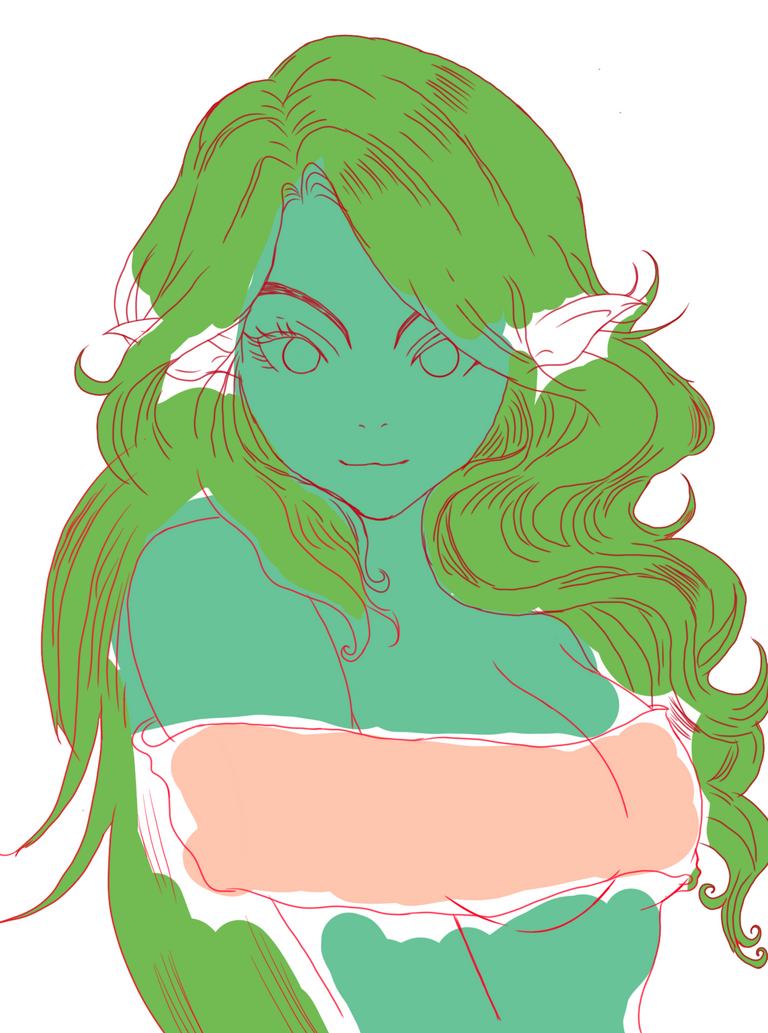 I used three colors for her, two types of green for her skin and hair and peach for her dress.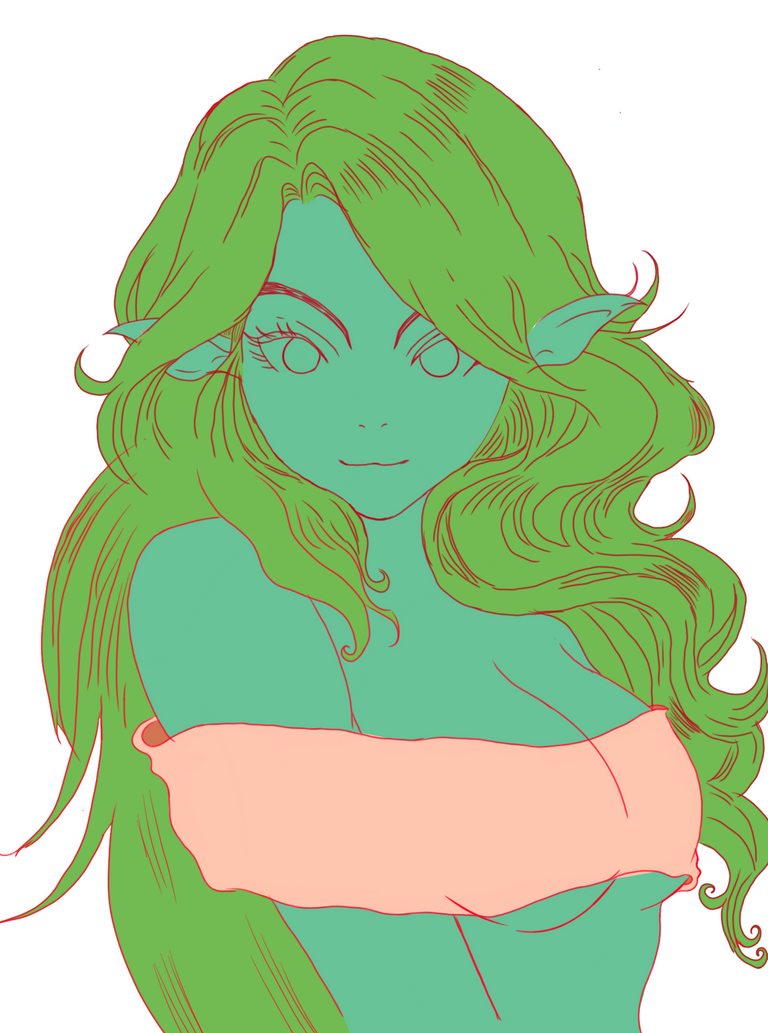 Then I start doing the details.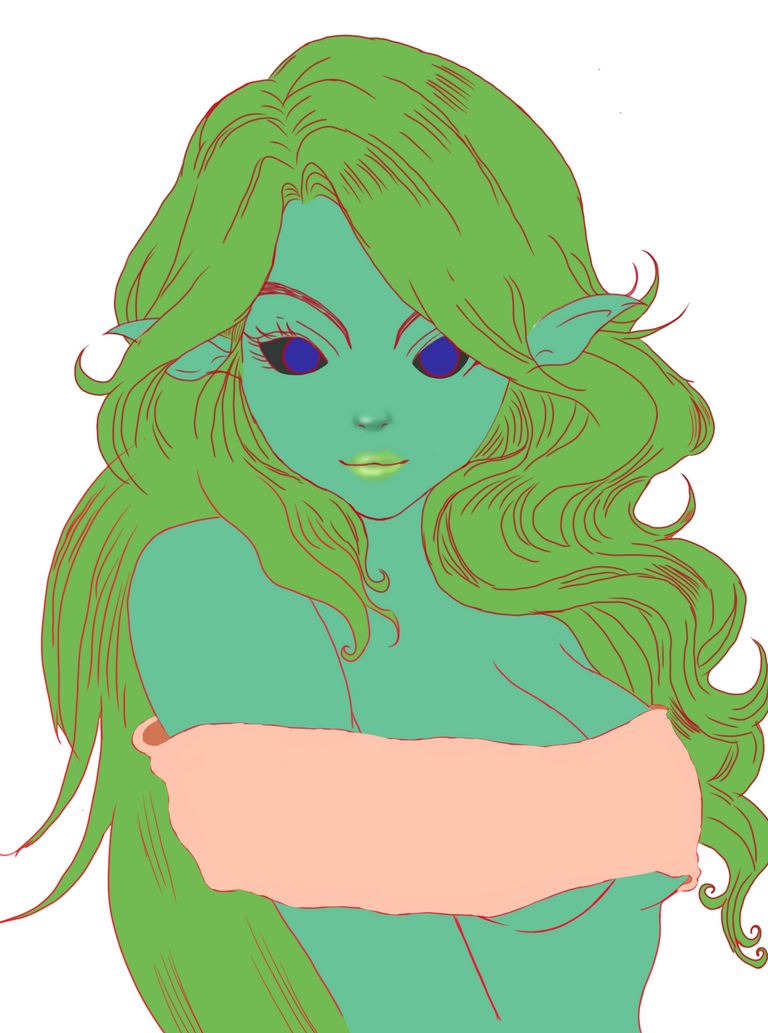 Me, taking some selfie before going to bed.
And the next day, let's continue. This time I added another details which is shading and highlights,
First on her skin.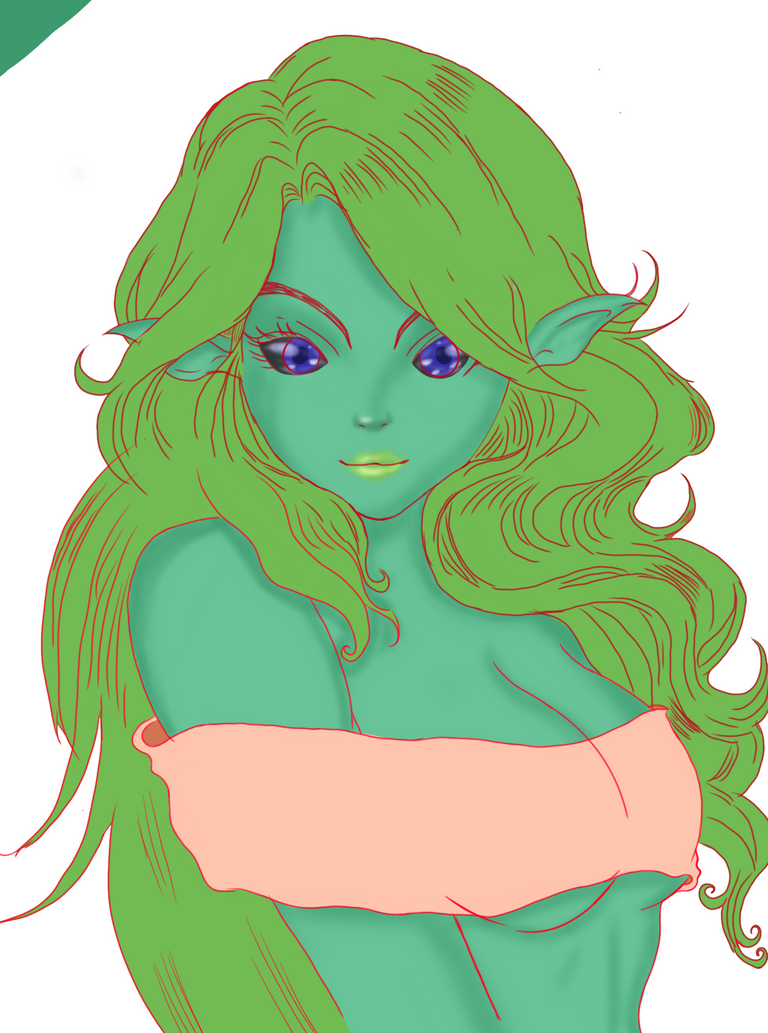 Then her dress and hair.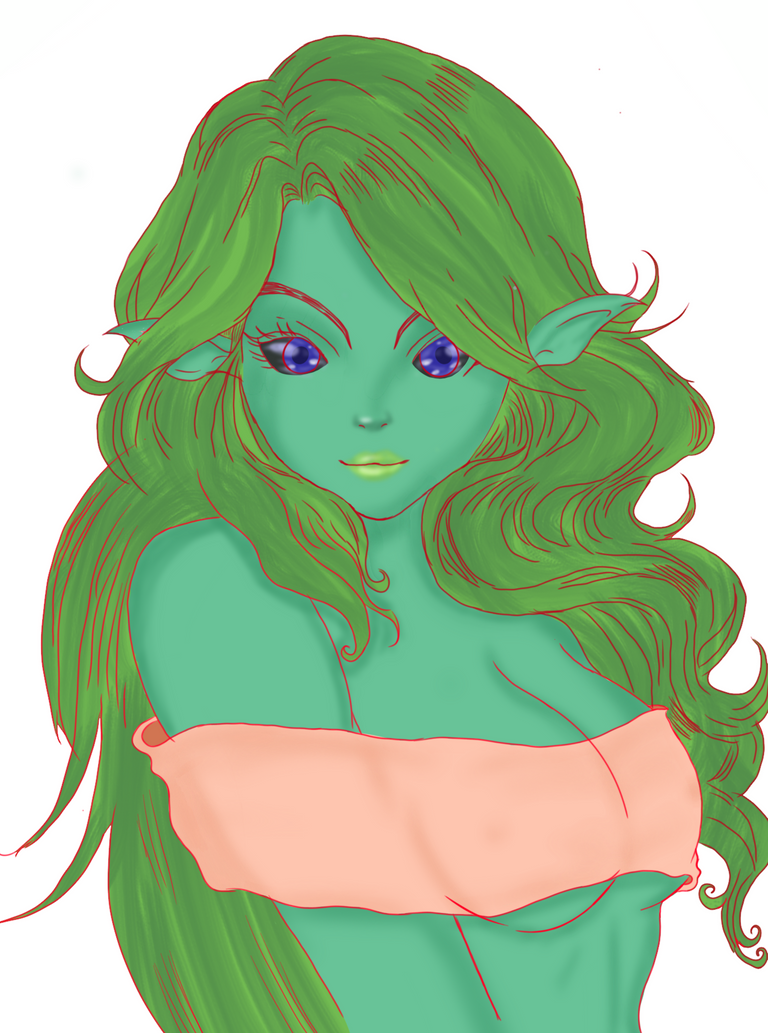 I forgot to save when I sketch that flower on her hair.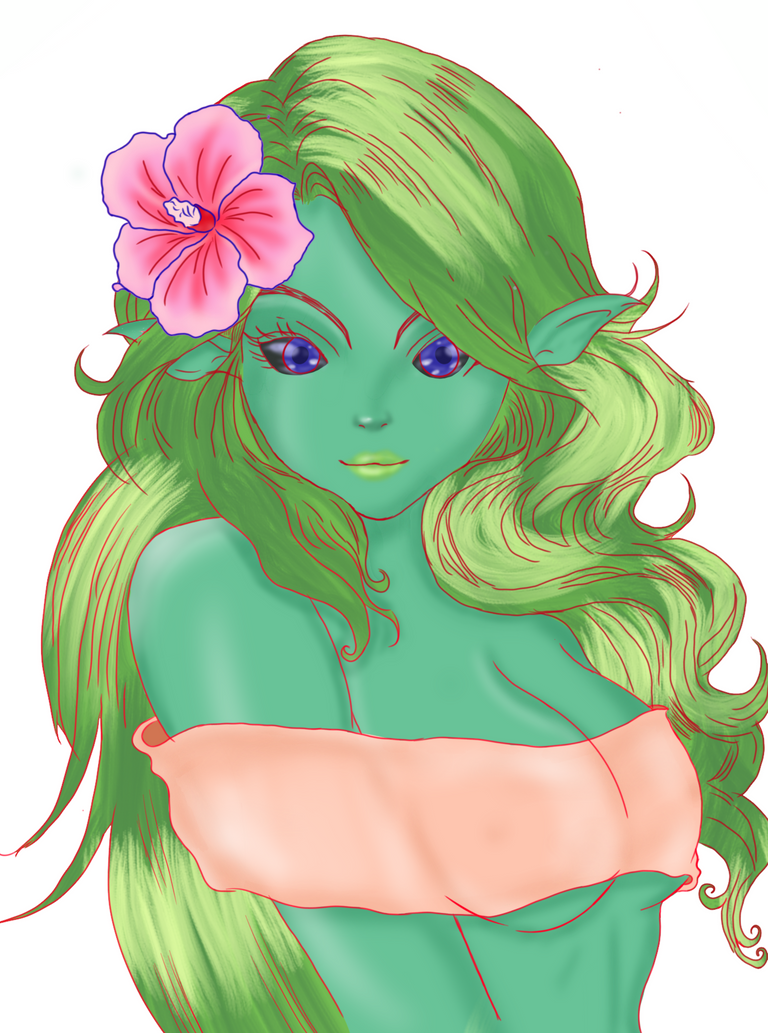 Okay, we are done doing the highlights and shading.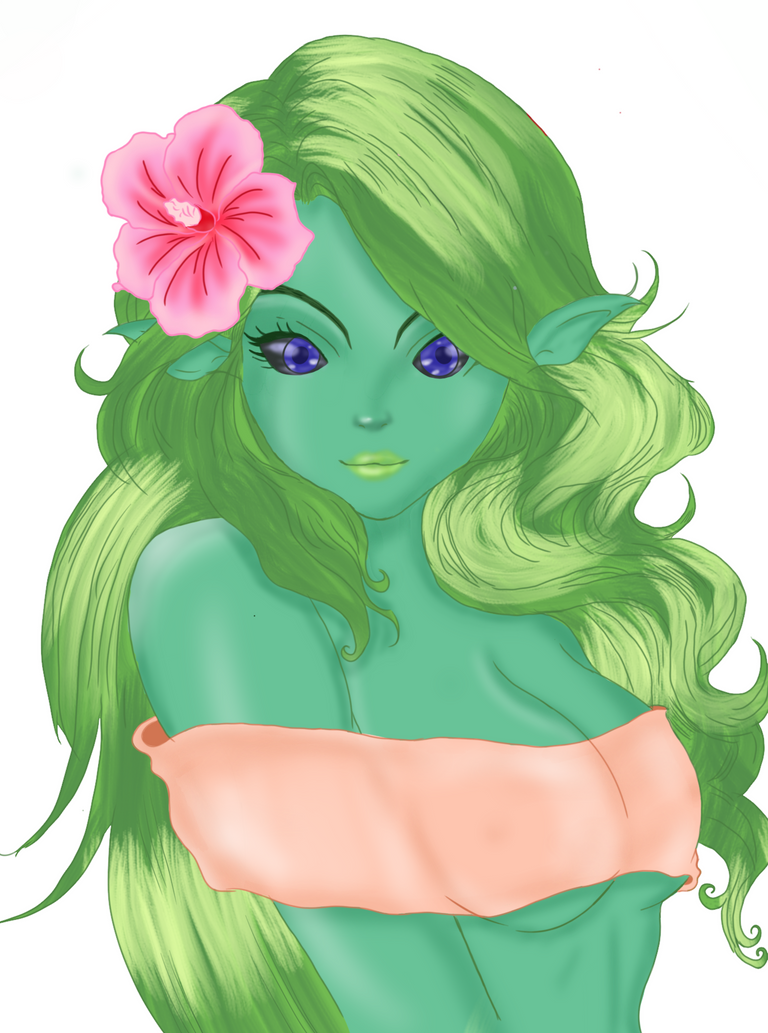 It's time to add the background,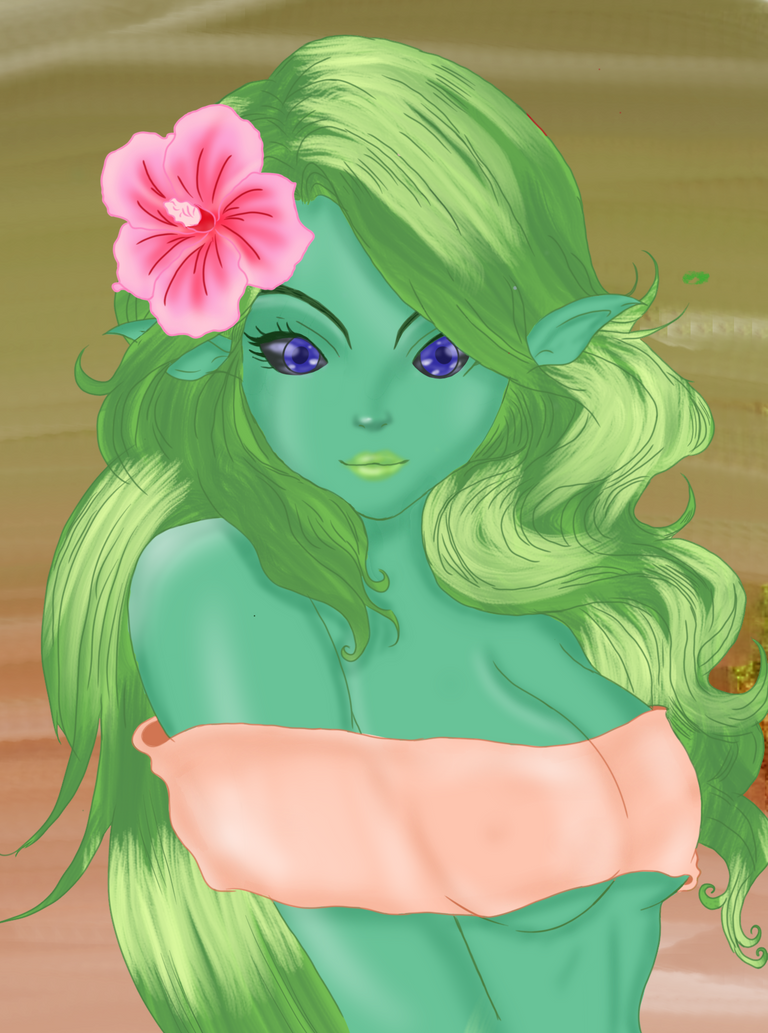 And for the finishing touch, some pink snow. I just love snow..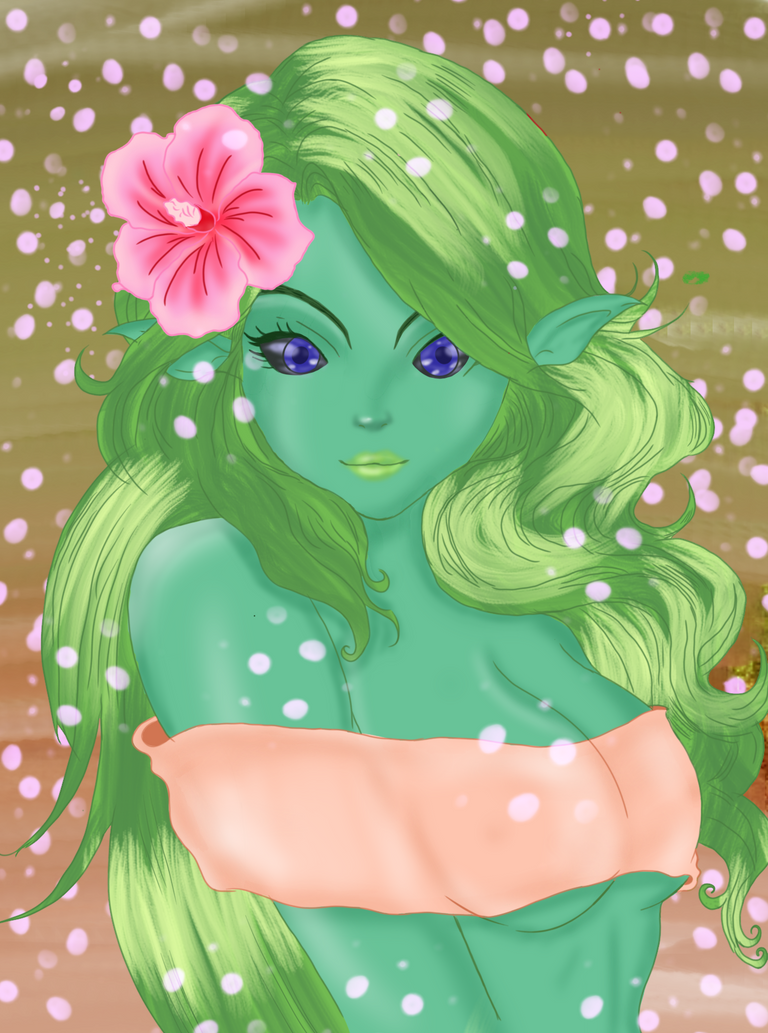 If you are still reading this, let me say Thank You.
I hope you like it,
Have a great day.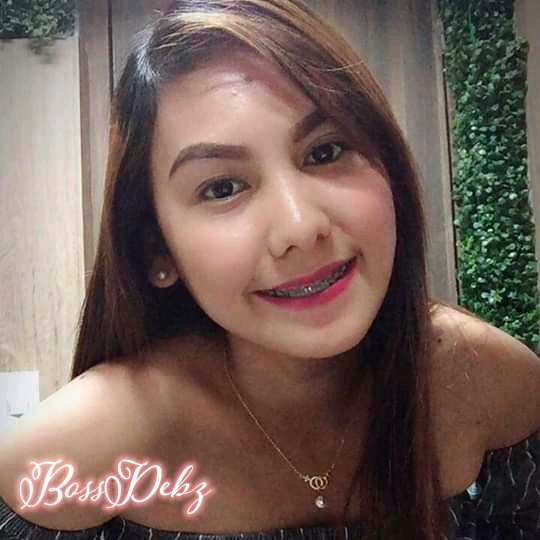 ---
---