"Gaming" the system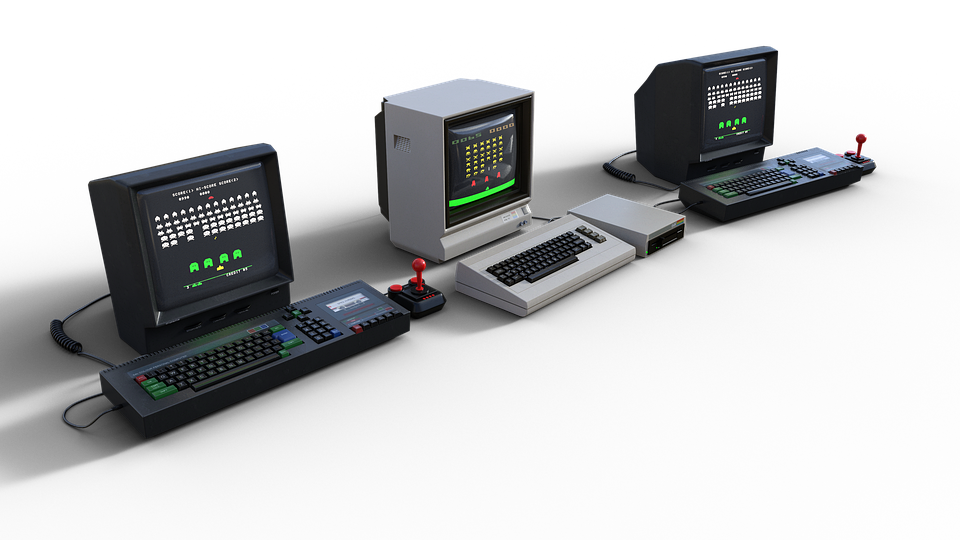 ---
I can still remember like it was yesterday when Splinterlands first dropped on the blockchain. Sure, I had played Hearthstone before and a couple of other collector style card games, but "Steem Monsters" was my first real foray into blockchain gaming.
As one of the initial kick starter donors, I was excited to be a part of something new and big. It was really amazing. Suddenly I was sitting on a pile of exclusive and Alpha cards and back in late 2017/early 2018 things were booming. Like a fool I sold a bunch of that stuff. The good news is pretty much all of that income went to growing my account and I still have a decent @Splinterlands holding today.
Just as amazing, is seeing what Splinterlands has grown into over the years. It is really cool and a testament to how easy and accessible all of this blockchain stuff can be.
I've dabbled with some other games on Hive, but none quite as deep as Splinterlands. The sole exception might be @risingstargame.
Fairly recently, I have been making a renewed effort to invest more in these games. I already spend a decent amount of time playing them each day, but I also thought it might be a good idea to invest some more money into them.
The title of this post is just a play on words of course, I am not doing anything prohibited or nefarious with my accounts. In fact, I feel I am doing my fair share to support these projects (especially recently!).

Over the past year or so I have been doing what I can to accumulate Starbits. I would build up a stack of about 100k and then I would spend them on 12 packs of cards. I've been doing a pretty good job of maintaining my ego and growing my fans, but I felt like I could do a little more.
That's when I decided to start saving up my Starbits for the Millionaire card/mission. It was much slower going than I had anticipated. It pretty quickly became apparent that it would take me forever to do it organically (through missions). That's when I started to move some tokens around on Hive-Engine and within a month I am proud to say that I finally achieved the Starbits Millionaire rank. It is pretty cool!
Now I get to do that 10k SB mission once a day and in turn purchase another 12 packs of cards about once a week. My goal is to get my fan count high enough that I can purchase 12 packs twice a week.

On the Splinterlands side, I think a lot of us were kind of shocked to see the big push towards the end on Untamed packs. One day there was a bunch of them out there to buy still and then suddenly the next day they were sold out. It was kind of crazy.
Perhaps people decided it would be a good idea to have them on hand for when lands launch. Maybe they just wanted to see the rest of the airdrop cards, who really knows.
By the way, if you don't know about the airdrop cards, you should go check and see if you earned any. You might have some coming your way and not even realize it. Just go to the shop section of the site and check the tabs for Dice and Untamed.
Anyway, I had been planning on saving up my DEC for lands in case it would come in handy once they are launched. Then I got thinking about it and realized through playing and buying on the market I can always get more DEC. That's when I made the decision to shift my focus and over the past couple of days I have been picking up as many AZMARE Dice cards as I can.
I know the price has gone up on the Dice packs lately, but I still think it is a good deal. There is a much smaller pool of cards than there was with Untamed and with the potions I have stacked up, I have been pulling a ton of legendary and gold cards. So far I have only been able to buy about 25 packs or so, but my hope is over time I can maybe increase that number by 10x if they don't all get snatched up first.
Buying more packs also increases my chances of pulling more airdrop cards, so that is an extra bonus.
Plus, so far all of the funds I have been using to do this were pulled right from my winnings or the Hive-Engine. I haven't needed to bring in any outside capital yet. That is a huge win in my book!
I think Hive has a huge potential for gaming and I think it is important that we do our part to support the games that are just starting out as well as the ones that are currently the pinnacle of how great gaming can be on Hive.
---
---

---
@eos.detroit Staff Writer/BOID Team Leader
Join our Discord here
Posted Using LeoFinance Beta
---
---