Gold League Modern Cards All the Pointy things Tournament Stats
Summoners Used and Faced: Qid losses to Yodin, Taursa beats Drake, Qid beats Kalya, Quix losses to Mimosa, Lir beats Sloan, Owster beats Byzantine Kitty, Obsidian losses to Mylor, Lorna losses to Mylor, Camilla losses to Obsidian, Lir losses to Lorna.
Splinter Records:
Water: 1 w / 2 l
Fire: 3 w / 1 l
Death: 2 w / 0 l
Earth: 2 w / 1 l
Life: 1 w / 2 l
Dragon: 0 w / 3 l
Battle 1: Qid Yuff with a healed Taunt Defense and Melee Blitz attack lose to a Yodin's Blast offense with a Taunt Defense.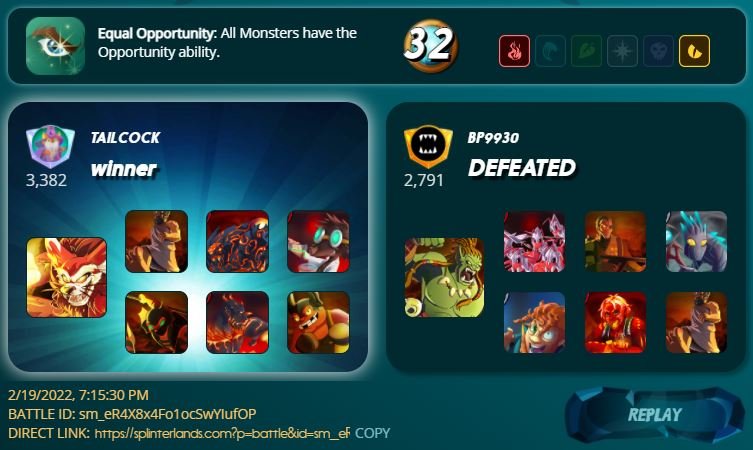 Battle 2: Tarsa with a shield defense and melee attack defeats Drake's Taunt shield defense and melee attack.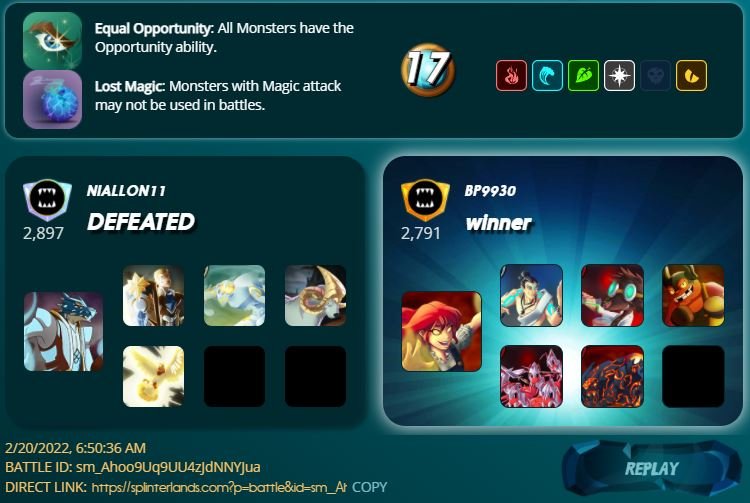 Battle 3: Qidd Yuff with a balanced offense and Grum Defense defeats Kalya with a shield and melee defense and Opportunity attack.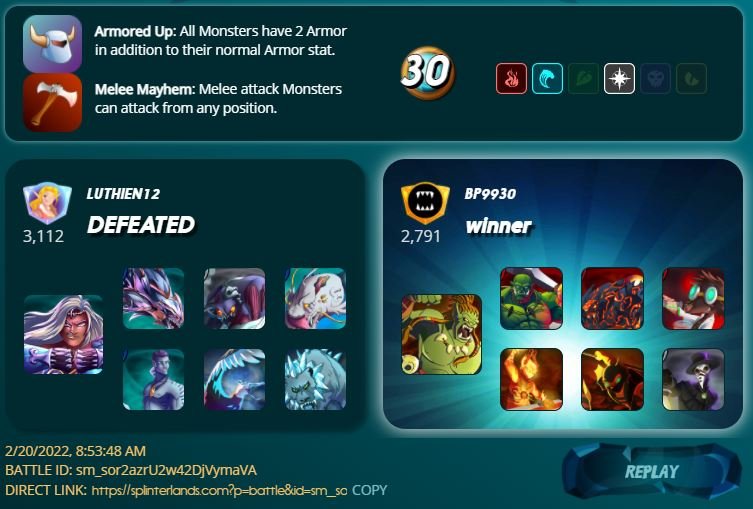 Battle 4: Quix with a Thorn & Armor defense and balanced attack lose to Mimosa's balanced defense and offense.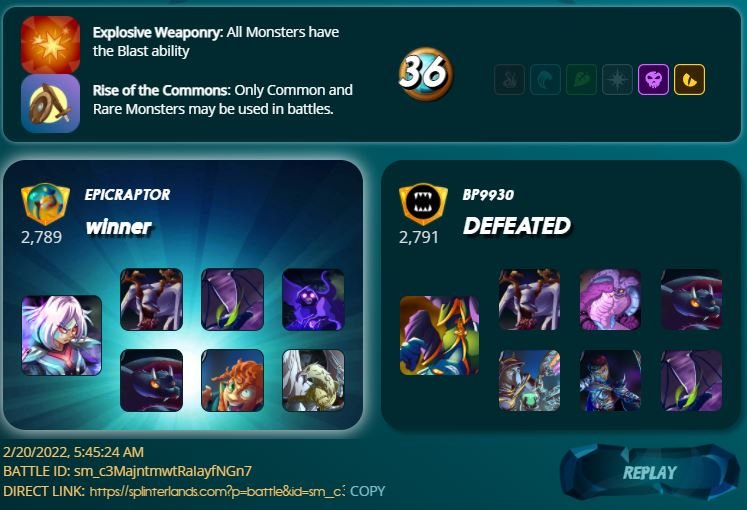 Battle 5: Lir Deepswimmer uses a Armor and Speed defense and balanced offense to defeat Gen. Sloan and a Taunt defense and archery bombardment.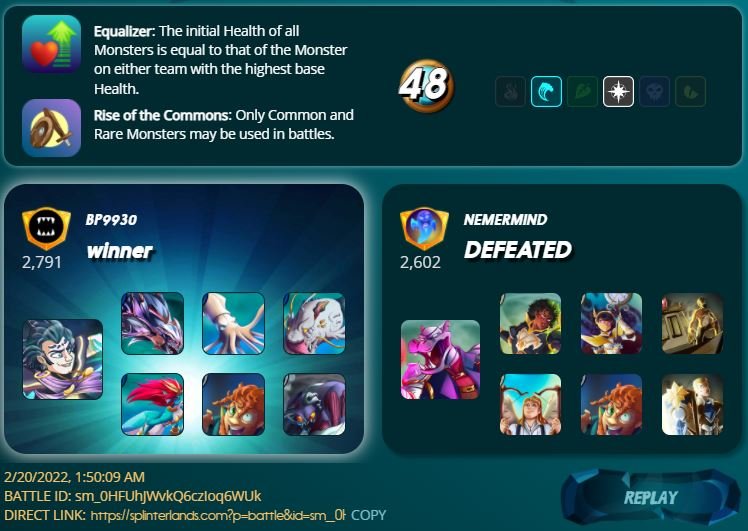 Battle 6: Owster and a shield defense and balanced offense defeat Byzantine Kitty with a speed defense.

Battle 7: Obsidian with a healing defense and balanced frontal asaault lose to Mylor and balanced frontal defense.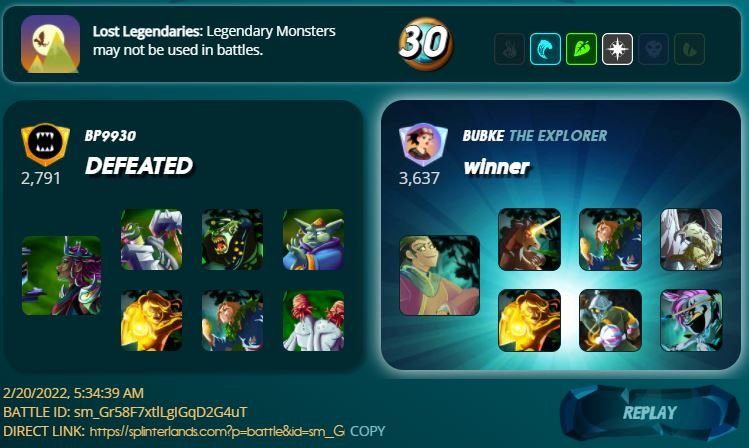 Battle 8: Fled
Battle 9: Lorna and a shield defense lose to Mylor and a healing defense with a ranged rear attack.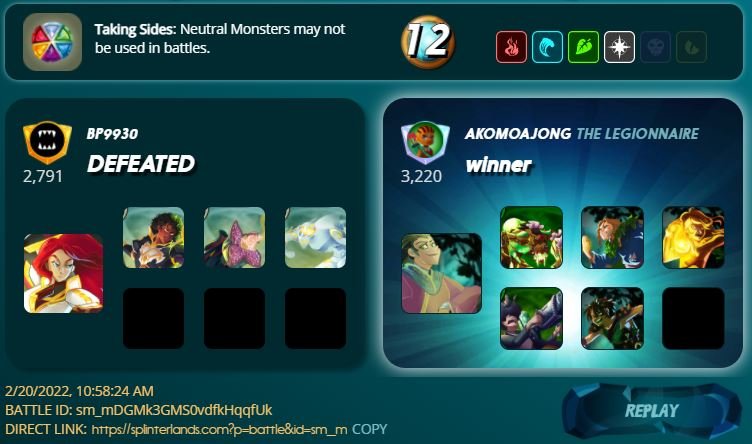 Battle 10: Camilla Sungazer's Amplify Defense and Spread Offense losses to Obsidian's chicken defense and magic assault.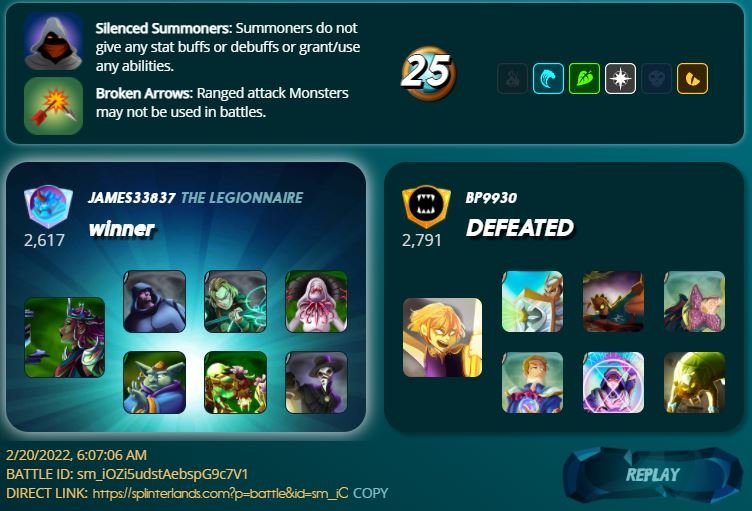 Battle 11: Lir Deepswimmer with a balanced armor defense and balanced frontal assault lose to Lorna Shine and a healing and armor defense and Spread Offense.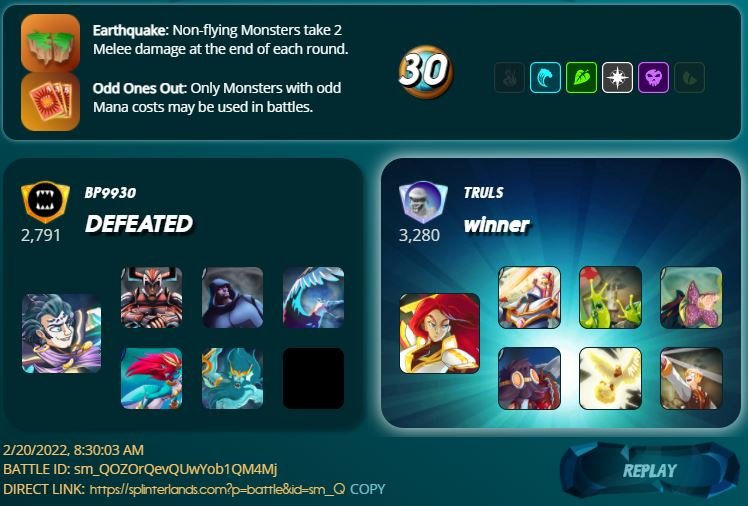 Attack Strategy Wins: Balanced Offense (2), Balanced Opportunity Attack (2), Melee Assault (1),
Defense Strategy Wins: Shield and Armor Defense (2), Shield and Armor Healing Defense (1), Amplify Defense (1), Grum Flameblade Defense (1),
Attack Strategy Losses: Frontal Assault (2), Spread Offense (2), Melee Blitz (1)
Defense Strategy Losses: Healing & Armor defense (1), Amplify Defense (1), Shield Defense (1), Healing Defense (1)
---
---