How & Why to get into Splinterlands - Chaos Legion Pre-Release Edition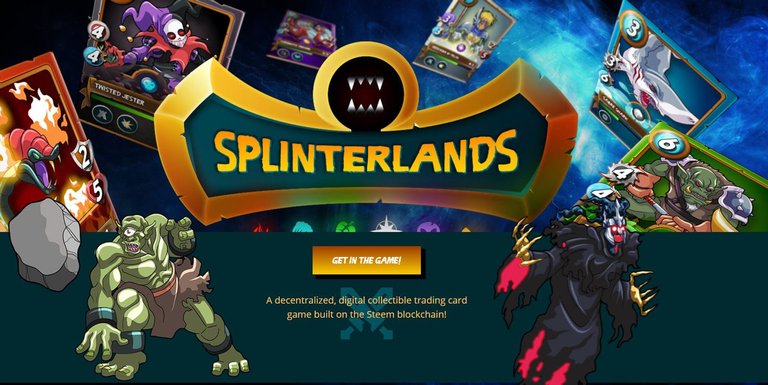 Navigating the crypto world is an almost natural thing for me at this point, as I've been here since 2013 or so. For many people it is an obstacle to move their native currency into a cryptocurrency, and even more so to wade their way through the various markets or swap's necessary to get what they're looking for.
Splinterlands has proven to be a early and big time winner in the NFT sector of the cryptocurrency markets and it deserves consideration as an investment opportunity with it's user owned game asset structure and the decentralized secondary markets that support it. There are various ways this can be thought through by the intelligent crypto investor and players alike;
Play the Gaea: this is the most rewarding way to leverage the unique digital assets into gains. Winning matches in the Ranked Play leagues, placing in tournaments can pay out meaningful gains for those who are skilled wound. Consistently winning matches and taking advantage of daily rewards will earn a player a steady stream of gains which is akin to earning interest on an investment when thinking about this through an investment lens.

Invest in Card Packs: For someone wanting to be less hands on, purchasing the retail priced card packs and holding them until they are out of print can be a strategy to multiply your initial investment. This would likely be a 2-3 year play, although they may sell out quicker than anyone thinks with the exploding popularity of the game lately.

Open Card Packs and Rent: The game has a popular rental market for the NFT assets and by investing and opening the soon to be released card packs and combining your cards into a playable set then putting on the rental market will provide a steady stream of income for as long as you keep them there.

Opportunity for Experienced Players: For those who have been playing the game for a long time and are experienced in navigating the eco-system there is also an opportunity to pool a larger pot of money with any trusted friends / family who are wanting to invest in the NFT world but not wanting to manage a game account to get the highest rate of return on their investment. This provides a player with a much stronger collection than they would have access otherwise while helping non-players get the highest rate of return on their assets.
If the project continues on it's growth trajectory and the new edition of cards performs similar to the original Alpha/Beta and Untamed editions then the rate of return for purchasing the packs early is a very promising investment opportunity, even in the explosive cryptocurrency markets.
This is also the prime time to get into the game if you are a current card game player looking to transition from the old pay to play model of gaming to the play to earn model that is developing. A game where your time and money are turned into assets you control and own instead of time and money sent down the drain on amusement you earn nothing tangible from. With top notch gameplay for a strategy game and all of the appeal of card collections from my youth as a collectible NFT it's a very solid project with lots of room for growth.
---
---