A miss is as good as a mile
Speed is good
No... I'm not trying to convince everyone to start their own meth lab... no, instead I'm talking about the speed character trait on Splinterlands monsters.
Yes, speed allows your monsters to attack first (which is always a good thing, and why I enjoy the fire splinter with Pyre summoner so much in the lower leagues), but what it sometimes overlooked is that the bigger the difference in speed between the attacked and attacked monster, the greater chance of the attack being avoided altogether... and nothing beats taking 0 damage.
Take this game for example:
When the line-ups showed up, my immediate reaction was "OH NO... I'm in trouble here with all the sniping in my opponents line-up".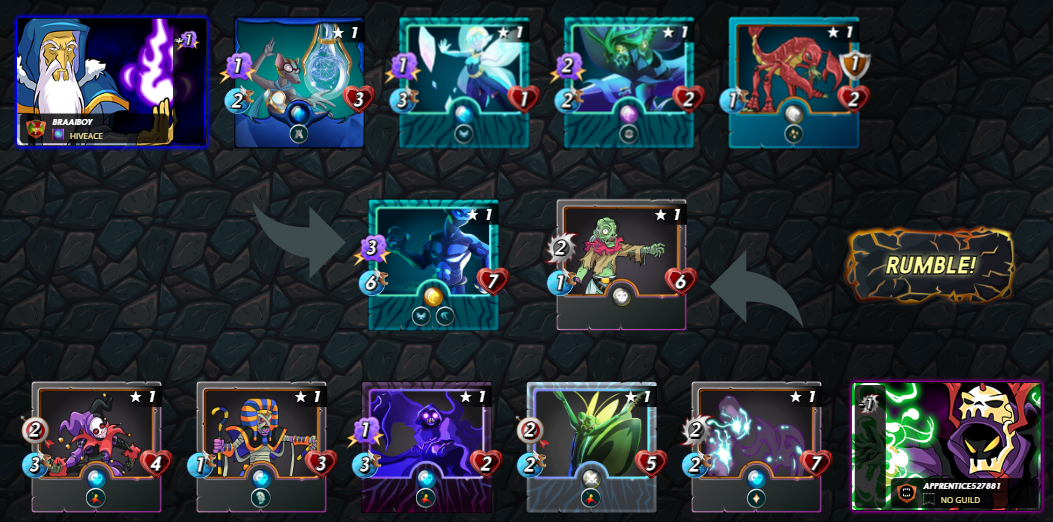 ... and I was right! My opponent's snipers made short work of my backline as expected :-(
... and my opponent would have won too... except for the legend (literally) that is Phantom of the Abyss.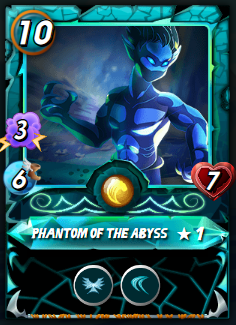 Sure... he's a costly 10 mana... but worth so much more on the battlefield than 3 x 3-4 mana cards.
The 3 mana attack (bumped to 4 with Alric on summoning duty) packs a mean punch, and an impressive 7 health means he hangs around to take quite a few shots too!
... BUT... check out the flying + evade + 6 speed that clinches the deal for me and makes a 10 mana cost almost seem cheap ;-)
My opponent's Jester ended up missing him 3 times in a row! #SCORE ... allowing me to take the victory on this one.
Watch the game play itself out over here: https://splinterlands.com?p=battle&id=sl_f1ca1b80dd7c931a7bb09b4ee1b87f35&ref=braaiboy
What IS Splinterlands?
If you're reading this because of a Facebook or Twitter post, you might not have heard of Splinterlands before...
In short:
@Splinterlands is an online blockchain game built on the Hive blockchain. Each card is an NFT & these NFT's and other in game assets are tradable and have real monetary value. #SCORE!
Click here to play and/or to invest in Splinterlands today.
---
---