Battle Challenge: Scavo Firebolt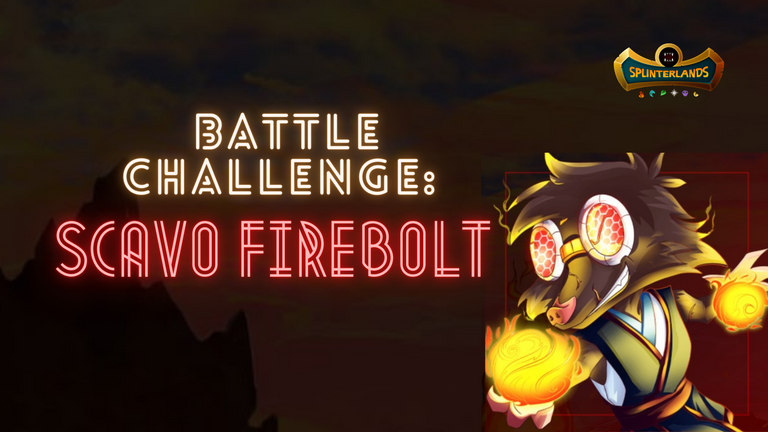 Hi,
Today I decided to participate in the daily challenge featuring Scavo Firebolt. This is a monster I haven't used for a while so it was a good opportunity to get to know it better.
Let's take a look:
Right now my Scavo card is at level 1 with a BCX of 3. That means I'm short on two cards to upgrade it to level 2. At the moment Scavo Firebolt is trading at $0.14 or about 120 DEC. Upgrading would bring his speed to 3 and that way help to dodge attacks in the backline.

On level 1 Scavo Firebolt has pretty good stats, 2 ranged attack, 2 speed, and 4 health. Costing 4 mana points, he falls to the Little League category where only monsters with 4 or less mana can be used.
---
The Comparison
This card below is probably the biggest reason why I haven't been using Scavo Firebolt that much. Lava Spider has pretty similar stats at level one lacking 1 ranged attack point but is also cheaper when it comes to mana. Perhaps the biggest reason why I always choose Lava Spider over Scavo Firebolt is the Snipe ability. Snipe quests aren't my favorite ones and this card has really helped me to get them done.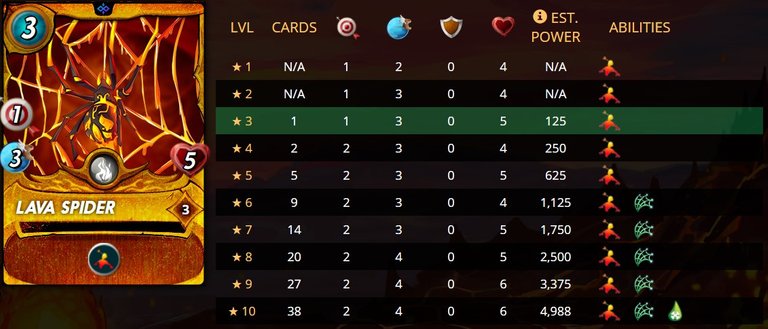 ---
Preparing For The Battle
My hooded opponent had been using Life and Death splinters recently. Usually, in low mana battles, my opponents choose death so I went with the thought that this was no exception. I was going to face Thaddius Brood, a death summoner with reducing magic and health as debuffs. That's why I chose Tarsa as my summoner to counter that with +1 health and +1 melee. My idea was mainly to use melee monsters so I would benefit from Tarsas buff.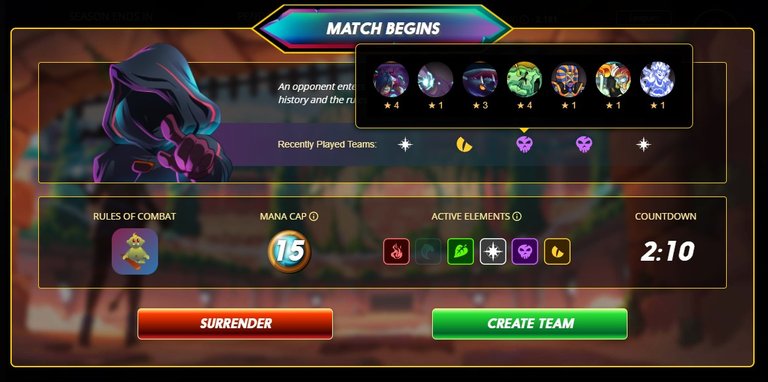 ---
Choosing My Monsters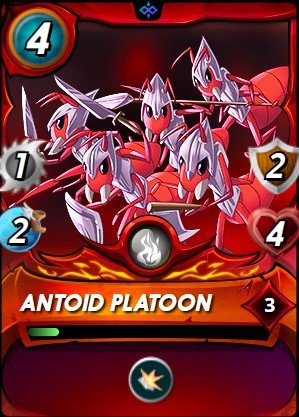 )
My first choice as a tank was Antoid Platoon. Shield ability would reduce enemy melee attacks and also level 3 Platoon already has 2 armor and 4 health so it would definitely hold up for a while.
---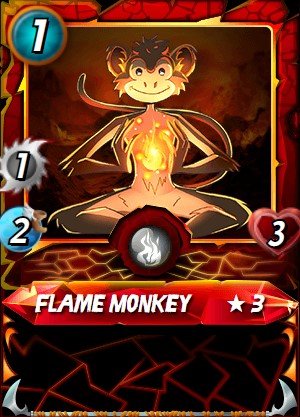 )
Second choice was Flame Monkey, also on level 3. While it cannot attack from this position it's quite useful with having 3 health points. If Antoid Platoon should fall Flame Monkey could still take a hit or two buying valuable time for monsters behind it. Also if there would be a blast ability in use the monkey would absorb some of the damage.
---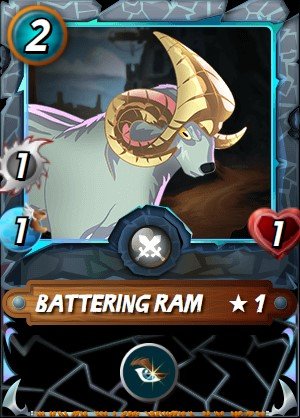 )
Battering Ram is such a great card for multiple reasons. It's a neutral card and can be used with any splinter. It is very cheap, only 2 mana points. It's great with Tarsa getting +1 melee attack and a total of 2. And if that wasn't enough, it also has an opportunity ability so it will be targeting the enemy with the lowest health. Very good for these low mana battles.
---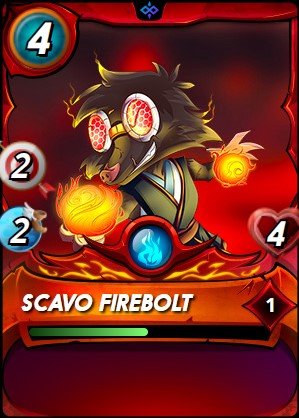 )
I decided to put Scavo Firebolt at the spot second to the last one. He can probably have plenty of time to do damage with three monster in front and one in the back. With 4 health points he might be able to take few blows if enemy should have the sneak ability.
---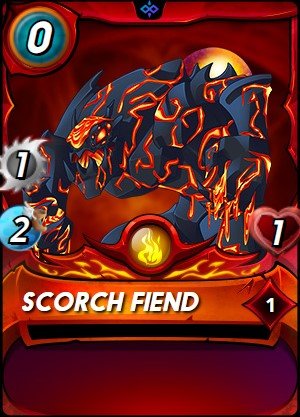 )
Last but not least is our good fiend, Scorch Fiend. Well, he is also least but he is free! Protecting Scavo here for a while.
---
The Battle
Ok, so my opponent chose death life splinter as I thought he or she would choose. There are three ranged monsters in the back each getting an upgrade to their attack because of General Sloans, the hippo summoners buff. In the front is Xenith Monk, a self-healing monster.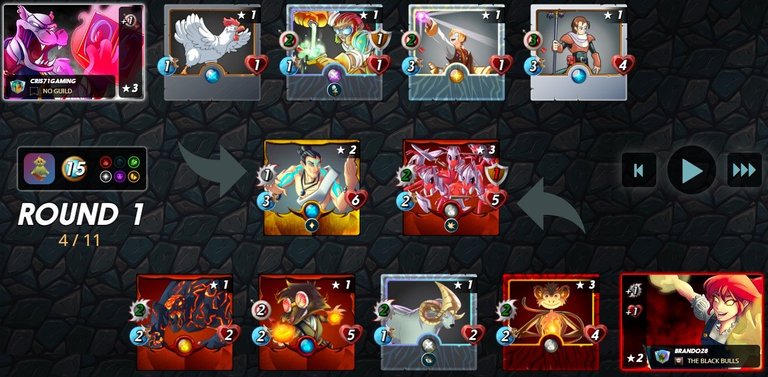 Click the link below to watch the battle!

BATTLE LINK

Results and Final Thoughts
Antoid Platoon filled their purpose perfectly. Even though they didn't survive the battle they managed to take hits, dodge them and deliver damage. Scavo Firebolt and Battering Ram finished the other monsters, and even Flame Monkey did get to see some action!
After this battle, I have a feeling that I'm going to upgrade Scavo Firebolt to level 2 and think about replacing Lava Spider with him in these low mana battles. Even though Lava Spider has that Snipe ability, Scavo Firebolt does more damage. And we all like damage.
That's all, thank you for reading!

Follow for more Splinterlands articles and other cool stuff:
brando28
Missing out the fun of Splinterlands? Here is my referral link if you decide to give it a go: Splinterlands

---
---