Blockchain Games, Or Not?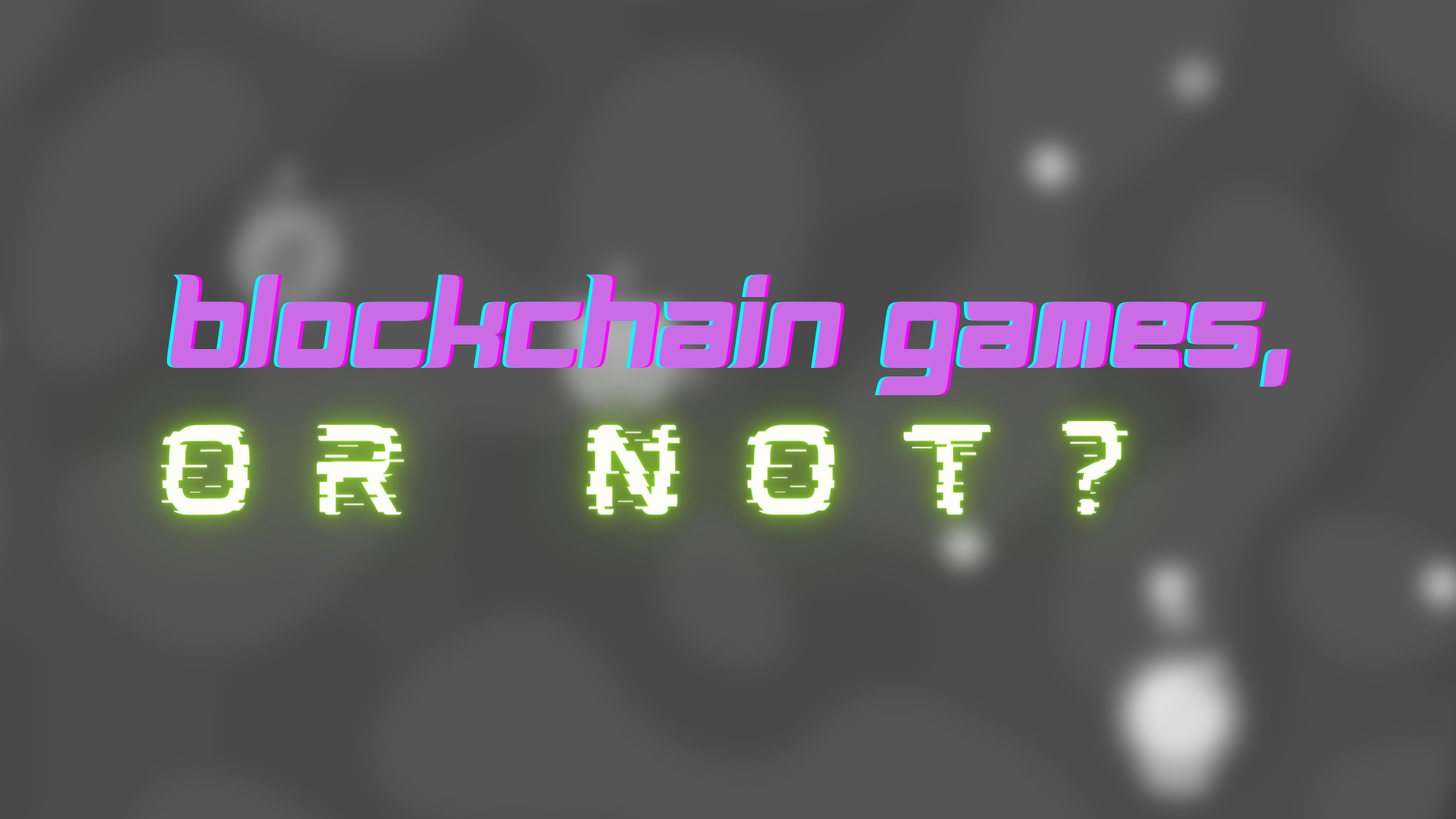 Blockchain games. GameFi. Last time I wrote a post about my favorite topics I was nagging about the gaming industry. Today I'm going to take a look at some of the existing blockchain games. So what defines a blockchain game?
---
Is This a Game, a Faucet, Or a Staking Platform?
Alien Worlds is a game on WAX and BSC networks. But is it a game? It's much like Rising Star in the sense that there is a certain time period you have to wait out and after that, you can do a mission again and get rewarded. With Rising Star and its different missions and boosters, you can plan ahead to try to maximize the gains. Things like these can be more than enough to make that gaming feeling. At least for me.
With Alien Worlds I got bored because I couldn't strategize enough. It just started to feel more like a faucet. I also felt like I wasn't leveling up and was kinda stuck there with my basic tools. I recall that there were some plans of battling against other players but that was almost two years ago.
At some point there came this new update that allowed me to send a spaceship on a mission that would last something like two weeks. To make me feel more like playing an actual game I got to read briefing texts like this:
Important keys have been stolen by the rebel forces. Recover a ledger device from a rebel stronghold without anyone realizing it.
See you in two weeks! I just pick up my shovel and head back to Trillium mines again... After a successful mission, you and other space captains would share the rewards. Great. So basically, this is just an option to stake your assets and all in all the whole game is pretty much a faucet.
---
A True Play To Earn Game?
Now this one has all the characteristics of a good crypto game and is what I consider a true play-to-earn game. In Crypto Royale you are a ball and you bounce into other players trying to be the last ball floating in space. Simple, fun, and addictive to a certain point at least.
Onboarding to this one has to be one of the easiest there is. You don't have to sign up, download, or buy something in order to start playing and earning. Rewards are paid instantly in a form of ROY tokens and you can withdraw them to Metamask once you have Harmony network added. Or you can just stake your earnings within the game.
Yes, there is a store in which you can buy and sell skins but you can also get those for just playing the game. The skins have the basic common, rare, epic, and legendary -ranking and they determine how much you can earn from the tournament system.
Even though I'm a bit bored with the game nowadays, it did leave a very good feeling. In the jungle of crypto games where every action forces you to buy more and more NFTs to advance, Crypto Royale is a fresh exception. The overall feeling I got is that it's made with a 'game first' -attitude.
---
Balanced
Cannot write a blockchain game -post without mentioning Splinterlands. I really understand that projects want to move toward metaverse and nothing wrong with that. I also feel that the core, the game, should be interesting and rewarding enough to help the project stand the test of time and future competition. Splinterlands has that covered.
I wasn't one of the early birds with the game but I can imagine that they started to add all financial elements(rentals, staking, etc.)one by one once the game mechanics were there. Not the other way around.
Now after about two years(a long time in crypto) of playing Splinterlands, I still feel it's the one with the gaming and financial aspects most balanced. With solid fundamentals, it's good to build on and we see that with a steady stream of updates.
---
Conclusion
I get the feeling that there's a sort of a grey area between the defi staking platforms and blockchain games. Something that hasn't just been named yet.
What do you think? Where do you draw the line between a game and a staking platform? Or should there even be a line?
Thanks for reading!
Posted Using LeoFinance Beta
---
---