Prismologist - It Was A Blast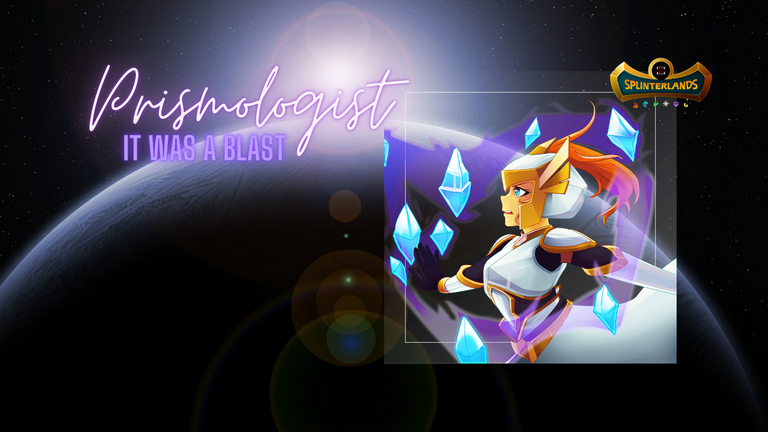 I was really excited to learn who was going to star in this week's Splinterlands Battle Challenge. There have been times when I've played with Life and Prismologist has been one of the most used monsters on my team. Even though her high mana cost will restrict her to higher mana battles, I think she's worth all the hype. Trust me.
---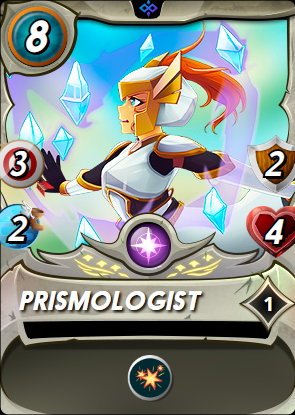 Stats
PRISMOLOGIST is an Epic Ranged unit of the Life splinter. Even at level 1, her stats are pretty impressive.
Capable of taking out weaker enemies with a single shot(3), she also carries armor(2) and has an adequate amount of health. Not the faster one out there but Prismologist has an ace on her sleeve...

Her Blast ability will send shrapnels to enemies standing too close to her primary target.

This combined with her already lethal attack and if used with a summoner like General Sloan, she can do massive damage in a single round.
---

At the moment the cheapest single card costs $0.88 while the gold foil version is at $5.24. Renting a GF would cost 6 DEC/day while the regular version is only 0.55 DEC/day.
If you are feeling like investing in Prismologist and maybe upgrading it to higher levels she will have some interesting abilities.
On level 4, after 20 cards combined, this monster will receive the Forcefield improving her defensive skills against stronger attackers.

Maxed-out Prismologist will reduce the magic attack of all enemy monsters with Silence.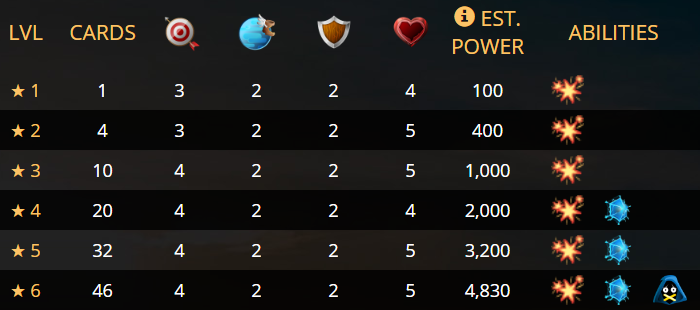 ---

Entering The Arena
To be honest, when I was grinding through my daily battles I was actually waiting for an opponent to do what they just did here just to demonstrate the greatness of Prismologist in her element. So, here's the setup for the battle after all the buffs have been played out. Notice something?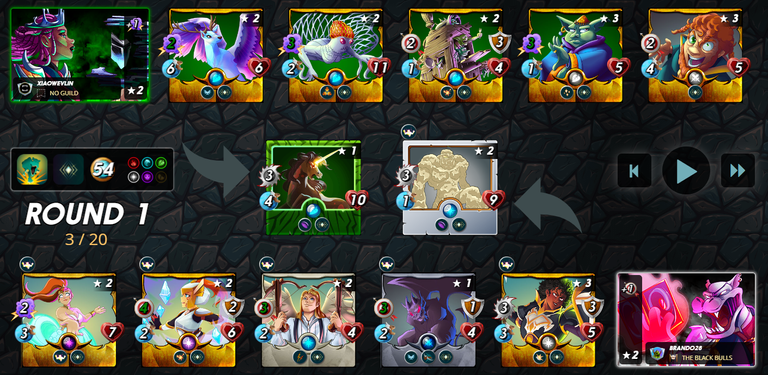 Oh yes. They placed MYCELIC SPLISPAWN right there where I wanted to, in the middle. Slipspawn has a Taunt ability making all my capable monsters concentrate their attacks on it. This creature can be pretty annoying with its massive amount of health while soaking up the damage and buying time for its friends. We'll just see about that when it's Prismologists time to attack...
---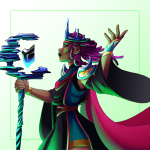 Opponent Team
The team I'm up against is led by OBSIDIAN, an Earth splinter summoner who will boost all of her magic monster attacks by one.
And yes, there are magical creatures on their team. Besides Mycelic Slipspawn there is Goblin Psychic as a healer and a hard-to-hit Regal Peryton. Other guys are Goblin Tower also with a Blast ability, Supply Runner, and Unicorn Mustang as a tank unit.
---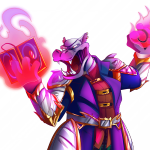 My Team
I've chosen General Sloan to be my summoner in this one. Sloan will boost my ranged attacks by one and there is a total of three guys who'll get to enjoy this treat.
PELACOR ARBALEST will attack twice using the Double Strike ability.
GARGOYA DEVIL was chosen to be in the third position because if my two front-line monsters should fall, it could still fight using the Close Range ability.
Since Prismologist has already been introduced let's move on to the rest of the team.
CLAY GOLEM is my first tank monster. It is perfect against the Obsidian magic teams to take reduced damage using the Void ability.
Golem probably won't survive this one so that's why I've chosen CHOS KNIGHT to stand behind him. Chaos Knight won't be able to attack from this position but will hopefully slow down the enemy when he steps in the first spot.
Last but not least we have DJINN RENOVA to Strenghten my team and offer something magical. Also, she has enough health to take on the enemy Sneak monsters.
---

The Battle
If you want to find out how it all went down and especially how Prismologist performed, just click HERE or continue reading.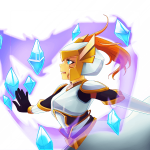 There was a lot going on in ROUND 1.
Clay Golem was almost beaten to death while my team was targeting Mycelic Slipspawn. Then came the moment I was waiting for, Prismologist attacked Slipspawn and the ricochets managed to weaken both Regal Peryton and Goblin Tower who were standing too close to the creature.
After that, Pelacor Arbalest hit Slipspawn with both of his attacks and the thing was down. Unfortunately, so was the Clay Golem. It was now time for the Chaos Knigth to show what he was made of.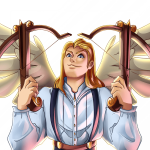 ROUND 2
The same cool pattern happened also in this round. Prismologist damaged the tank and the monster next to it leaving both in a very weak condition. Then it was Pelacor Arbalests turn and he took out the tank(Unicorn Mustang) with a first blow and Regal Peryton with a second one!
ROUND 3
We lost Chaos Knight and Gargoya Devil was now in front. Prismologist brought down the Goblin Tower and left the damaged Goblin Psychic for the Arbalest. In the fourth round, it was Djinn Renova who finished the Supply Runner and the whole battle.
---

Conclusion
I feel like my strategy worked perfectly. I was prepared to lose both of the tank units and was counting on Prismologist and Pelacor Arbalest would both survive and be able to do their thing. Usually, with Life splinter, it's like the longer both these remain unharmed the closer the victory is.
I would love to play with the maxed-out Prismologist someday, come up with new tactics and take advance of all three of her abilities. Sadly, today she is out of my reach but who knows? Definitely of those cards I'd like to upgrade.
Thank you for reading!
---
Credits:
Thumbnail background image LoganArt Pixabay, made with Canva
Other pictures are screenshots from Splinterlands
Links LeoGlossary: SplinterGlossary
---
Follow for more:
brando28
Missing out on the fun on Splinterlands? Here is my referral link if you decide to give it a go: Splinterlands
Also check out: Rollercoin



---
---