Crypto.com, a top 10 exchange, lists SPS 🚀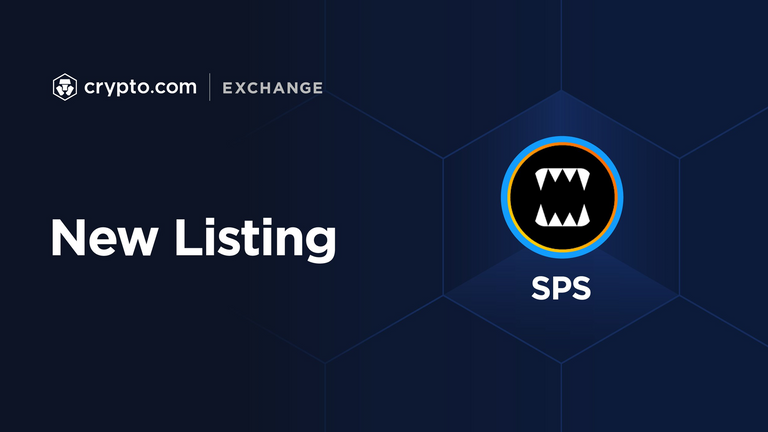 We've been waiting a while for a big, well established Exchange to list SPS. Wait no longer - Crypto.com has officially listed $SPS by opening an SPS:USDT pair! 🚀
Benefits of having SPS listed on a major exchange
1. Bigger audience = more exposure
Crypto.com is one of the largest crypto exchanges in the world, and one of the most established. CoinMarketCap lists it in the top 10 regularly. The gives Splinterlands massive exposure as a whole new audience can now more easily access SPS and learn about Splinterlands through that. Gamers and investors alike are much more likely to take notice of the game.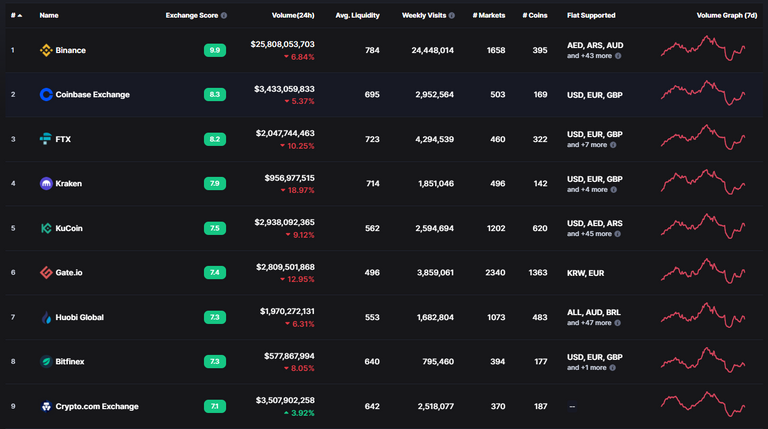 2. Accessibility for less crypto-savvy gamers
Before Crypto.com, users' options for accessing SPS were a bit slim. Sure, there were options, but exchanges like Gate.io have a terrible user experience and while PancakeSwap is great, it's not the most accessible product for people who aren't crypto savvy. I use PancakeSwap to get my SPS, but the first time I used Metamask+PancakeSwap there was definitely a learning curve and this barrier to entry has stopped some of my friends from joining the game. Crypto.com offers a much more streamlined, familiar experience where users can log into an app, onramp fiat directly, and make an exchange with just a few clicks.
3. Higher liquidity
Regularly boasting a 24h volume of $3.5B makes reach the 8th spot regularly on total transacted volume. This liquidity makes it MUCH easier to access SPS and get into the game for both new users and existing players who want to increase their exposure, and reduces the likelihood of getting bad spreads.
4. More credibility
A major exchange like Crypto.com brings credibility to a project. According to CoinMarketCap there are 187 coins listed on Crypto.com. Given the massive universe of tokens out there, this means SPS is among a select group of legitimately good projects which have been selected by the Crypto.com team.
---
Personally I'm really excited about this news, and took the opportunity to pick up some more SPS. I can't wait to see what the future brings to this game.
And now, a clearly not photoshopped Matt Damon welcoming the #Splinterlands fam to Crypto.com 🤣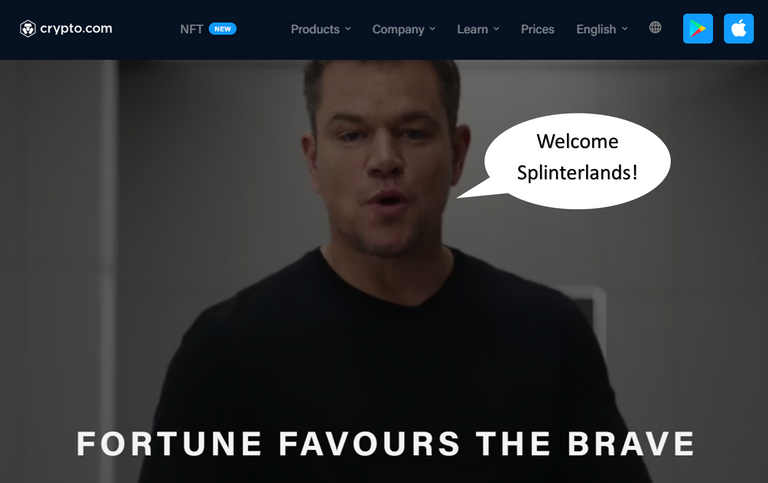 ---
---