Current ROI of Splinterlands Node Licenses
There are currently 2 Splinterlands Node Licenses available on the secondary market, and they are priced at around $569 based on the current price of $HIVE.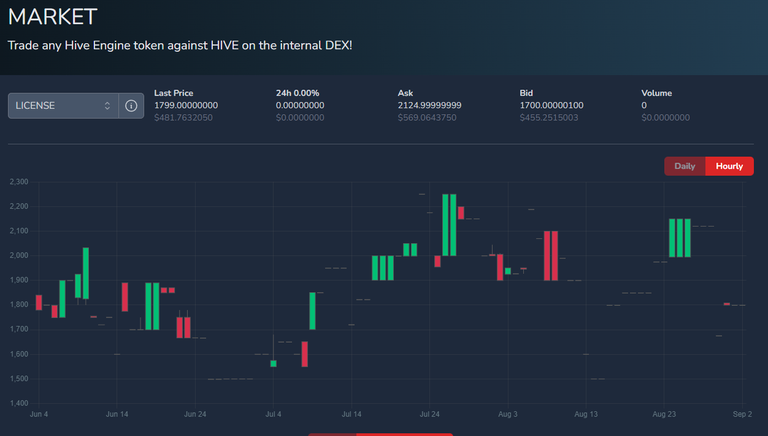 Given the $SPS and Voucher rewards from Licenses, at current prices this represents an annual ROI of 31%. Of course, this is highly variable based on the prices of both SPS and Vouchers. If you take out Voucher value entirely however, it's still an ROI of 24%.

I currently have 19 Validator Node licenses, and am therefore quite heavily exposed to this already, otherwise I'd be buying these up.
---
---