Drawn of the Mind - A Splinterlands poem
For the second week, I am writing a poem inspired by the @splinterlands lore as my entry for the week's social & battle challenges. I hope you enjoy reading it as much as I did writing it, and that it helps immerse more players into the wonderful and growing lore of the game.
---
DRAWN OF THE MIND
Grown in Gobson, city of steel
Where gears and rigs and cogwheels squeal
A would-be wizard gathers his balance
Tirelessly training to tailor his talents
A powerful Magi, master of the mind
A talented teacher, firm but kind
"Shami," he speaks, "compose your thoughts"
"Relax and focus, untie the knots"
The striving psychic's mind is bound
His focus falters, details drowned
A canvas before him, white as a sheep
Waits in patience, for colors to leap
The mentalist in the making breathes in deep
He imagines a tower, tall and steep
Surrounded by a forest, vividly green
Deer and rabbits, completing the scene
"Open your eyes," says the mentor's voice
Shami blinks, then feels his heart rejoice
Upon the canvas The Magi's Forest is drawn
The work of his mind, with the brush as his pawn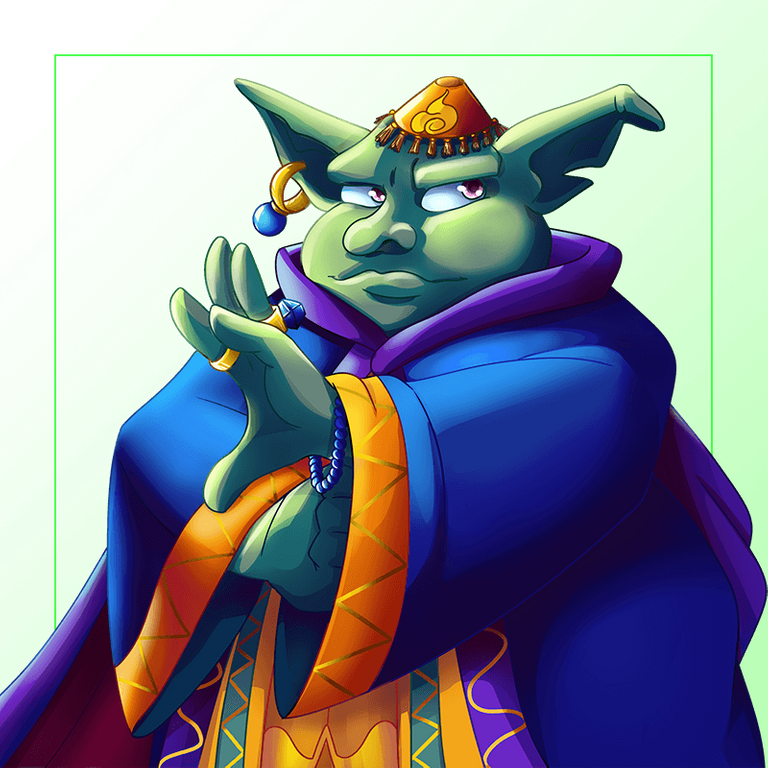 ---
---