Splinterlands April 5 release update overview and analysis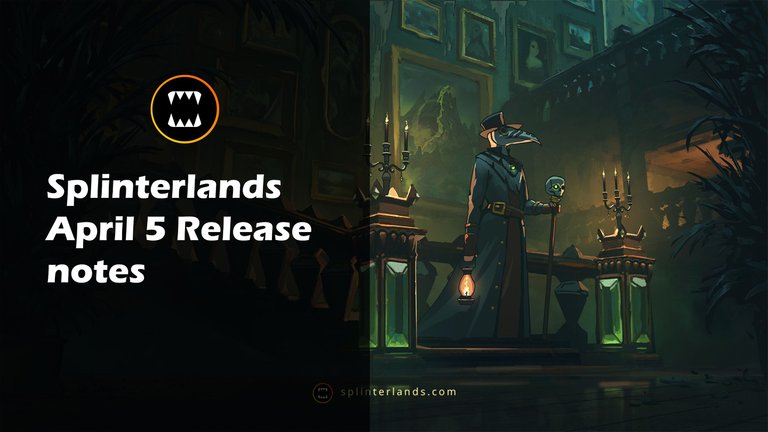 Just read through the April 5 release update notes and wanted to share a quick analysis of what stood out for me.
1. Quicker release frequency
To me the most important part of their update (which was shared on the Discord, not in the link above), is that they have successfully shifted to a two week release schedule. This is awesome and it means we'll be getting updates twice a month going forwards. I work at a tech company where we have daily releases (sometimes even multiple times daily) so I know there's still a way to go to increase velocity (though frankly I think daily is too frequent) but this is a fantastic step forwards for the Splinterlands team.

2. Update Splinterlands shop to be ready for the final Waka sale
Obviously this is one of the big updates. The excitement around the Waka sale was quite a bit muted after the AtomicHub bomb (get it? get it??), however I think the Splinterlands team did a good job of learning and making the best possible correction. I'm excited to see if the cards will be purchased or if any will be burned as a result of not getting sold. The cards selling & the cards burning are both bullish for Waka, and therefore I don't see them not selling out. @aggroed even said he might buy some himself.
3. Enemy found screen will now mask opposing player
I think this one is huge. It's hard to estimate the impact of bots and tools that assist players in card selection, but I am sure it's non-trivial. Personally, I don't use bots because it's more fun for me to play with my own skill. Same thing with poker for me - I know I can use some tools to get closer to Game Theory Optimal, but then it makes the game less fun for me. In my opinion this is a great change that won't completely remove bot advantages but should significantly impact them.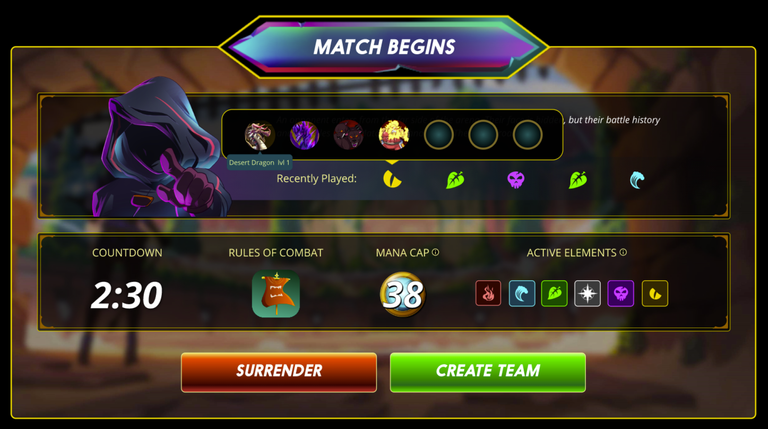 4. Improvements to tournament filters
Thank you thank you thank you! This one's been annoying for anyone who likes to sift through the tournaments page trying to find tournaments with the right mix of requirements and rewards. Nice Quality of Life improvement.
5. Integrating Coinbase Wallet log-in
As the developers not, this does not mean SPS is getting listed on Coinbase (that's for later, right? 🤣). However it is great to see integration with another popular wallet to help improve accessibility.
They've also made some updates to streamline the account creation process which will facilitate user onboarding.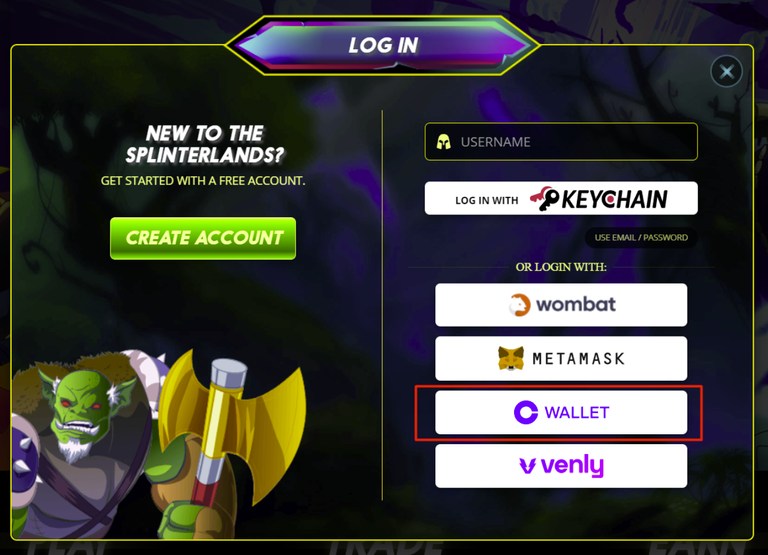 6. Improve API performance (for Peakmonsters)
I have noticed some slowness recently when using Peakmonsters, so it's great to see that some of these issues seem to be getting addressed (specifically the active_rentals API call and another issue for the for_sale_by_card API where cards would occasionally not display correctly). Peakmonsters and the other 3rd party marketplaces are phenomenal and integral to the user experience and growth of Splinterlands, so I'm glad they're prioritizing these improvements.
7. Multiple QoL (Quality of Life) updates
In addition to the above, they're releasing multiple smaller QoL features as well as fixing several bugs, including:
Better brawl mechanics to prevent battles from getting stuck
SPS/DEC conversion price now will show correct price on Transak UI
Players won't get matched against themselves in Ranked battles (rare bug)
Champion Leaderboard display fixed
No pop-up for duplicate battle processing in ranked battles
Ability to dismiss 'Gifts' screen pop-up
If you have 2 of the same card at same level, card selector will pick most recently used one to prevent both from going on cooldown
Spelling error fixes to various Lore entries
Bigger onmouseover target for information (i) bubbles
---
---