Splinterlands SPS Validator Node license APR (vouchers + SPS) currently at 257%
Quick update after the latest post by Matt letting us know that voucher drops will start sooner than expected for Splinterlands Validator Node license holders. This came due to user feedback, presumably from license holders as well as prospective buyers, that there wasn't enough incentive to buy at current prices without knowing when the rewards would start to drop. At the current price of SPS, vouchers, and node sales volume, the APR is 257% (including both voucher and SPS drops).
Here is the table, where you can see how the APR changes depending on asset prices and circulating node numbers: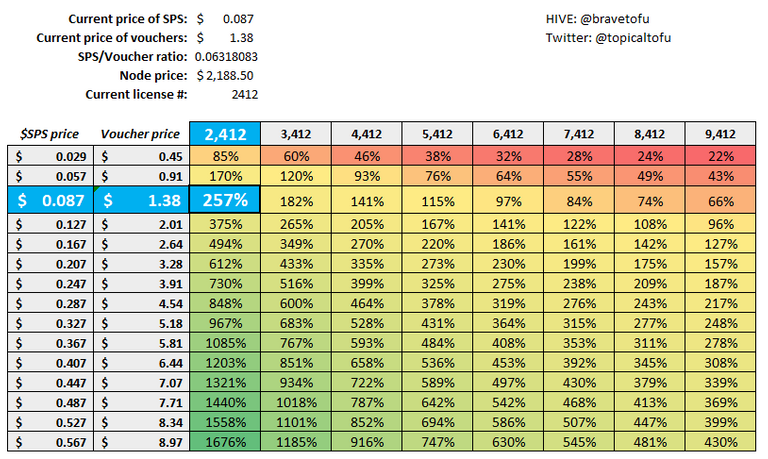 If you were to remove the SPS from the rewards (since that's coming later - date not specified yet), the APR based on current data is still 190%. Here are the rest of the numbers counting only the value of the voucher drops.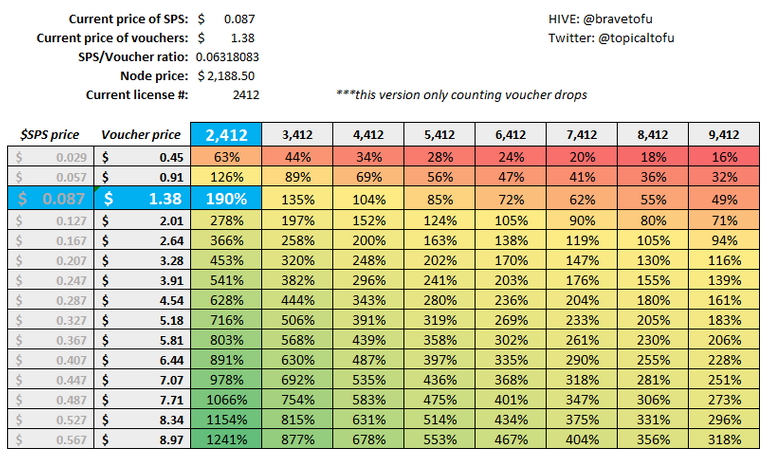 Will this spur more license sales?
---
---