Splinterlands Battle Diary _ BAAKJIRA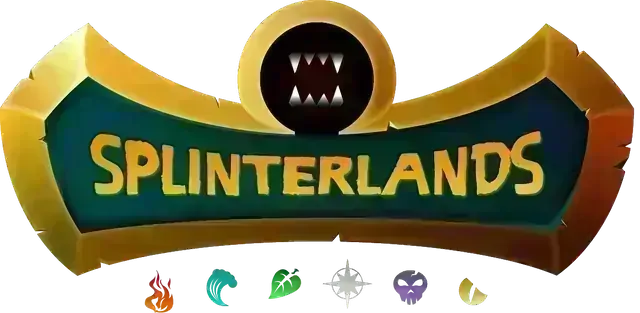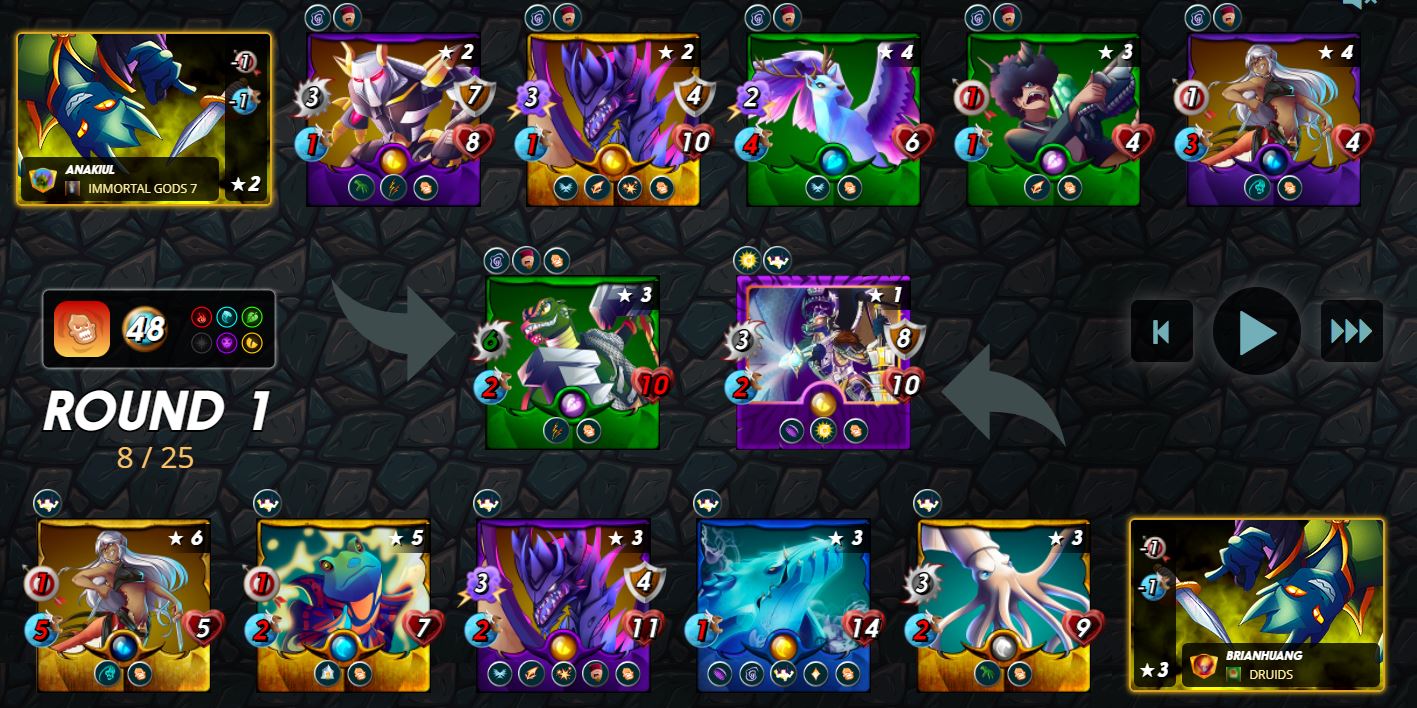 Mana Cap - 48
Game rules set「SPREADING FURY」,choose Dragon Camp.
SPREADING FURY - All Monsters have the Enrage ability.
** Combat Strategy **
The maximum mana is 48, and the summoner chooses QUIX THE DEVIOUS. The dragon camp has been used for a long time, and the matching monsters are also very fixed. I was worried that everyone would lose the freshness and bought some monsters. But still HEAL, STRENGTHEN and TRIAGE skills are the first choice.
the first monster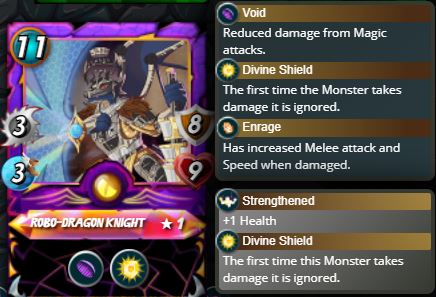 The powerful meat shield monsters in the dragon family have quite comprehensive abilities, especially under the cover of teammates, they can survive several critical rounds. However, this game may not last long without the help of teammates, and it has to rely on the teammates behind him-BAAKJIRA.
the second monster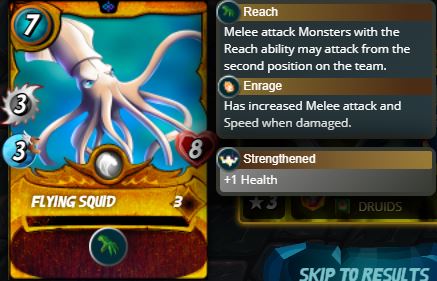 With the REACH skill, it can still attack in the second position, providing 3 points of attack damage, a good monster.
the third monster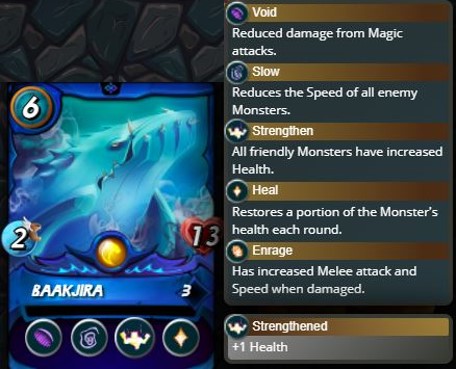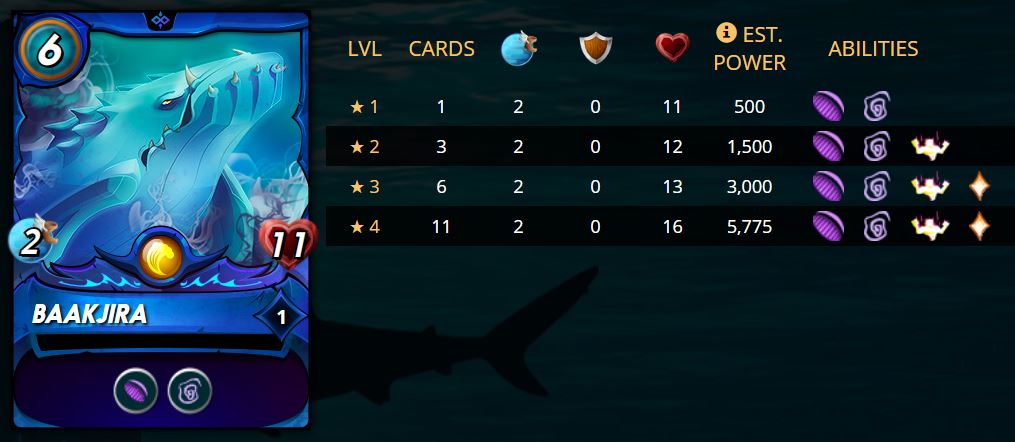 Although BAAKJIRA has no attack power, it has several super practical skills, VOID, SLOW, STRENGTHEN and HEAL skills, and has a scary amount of blood, which is suitable for attracting firepower at the front.
the fourth monster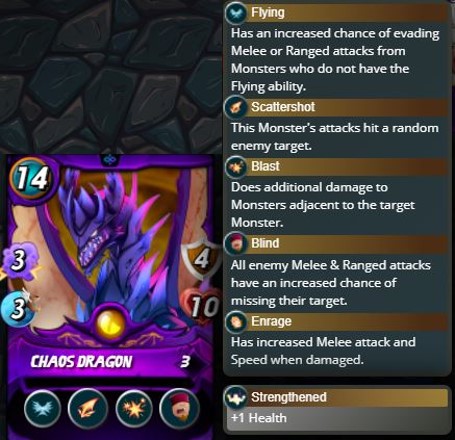 I think the most powerful existence of the dragon family, with high attack power, and a collection of two skills, SCATTERSHOT and BLAST, make the attack very effective and cover a considerable range, quickly annihilating the enemy army.
the fifth monster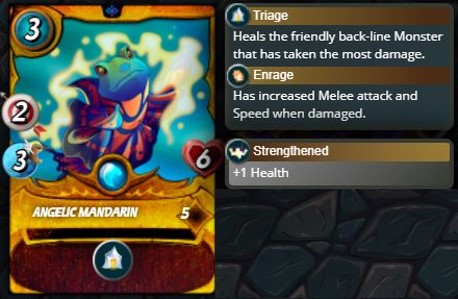 The mana consumption is not high, it can supply teammates in the back row, and the attack has 2, so as to avoid the dilemma of ineffective attack.
the last monster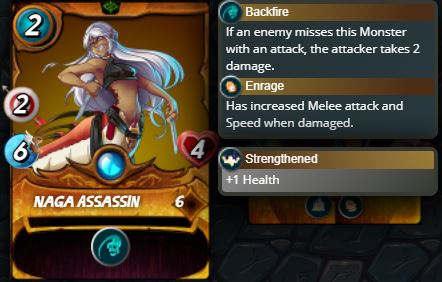 This is a good choice, it only consumes 2 mana, has good attack and speed, and can effectively prevent sneak attacks when placed at the end of the team.
Personally, I see no problem with strategy. In this battle, the first few meat shield monsters performed well, fighting for the chance to win. Maybe you have a better opinion, you can leave a message to exchange.
Battle link
https://splinterlands.com?p=battle&id=sl_3e09f5e5695857b967ad477d7da6c69d&ref=brianhuang

Splinterlands : Play2Earn
https://splinterlands.com?ref=brianhuang


Posted Using LeoFinance Beta
---
---