Splinterlands Battle Diary _ DEEPLURKER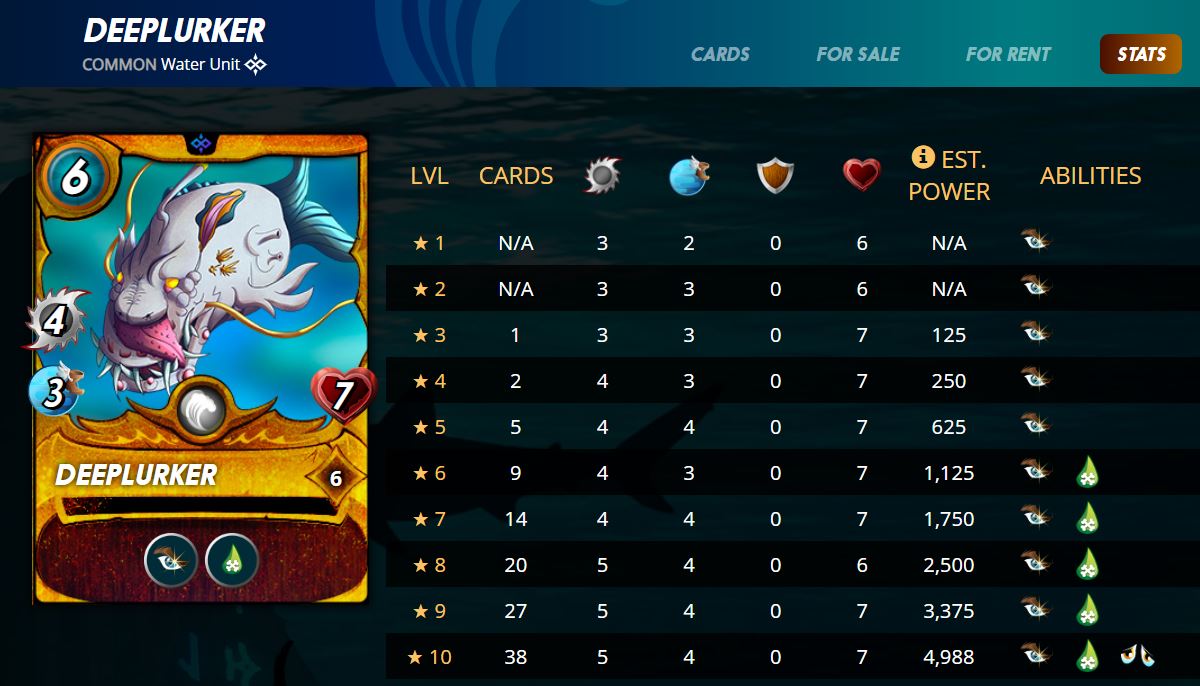 OPPORTUNITY - Monsters with the Opportunity ability may attack from any position and will target the enemy Monster with the lowest health
POISON - Attacks have a chance to apply poison, which does automatic damage to the target at the beginning of each round after the poison is applied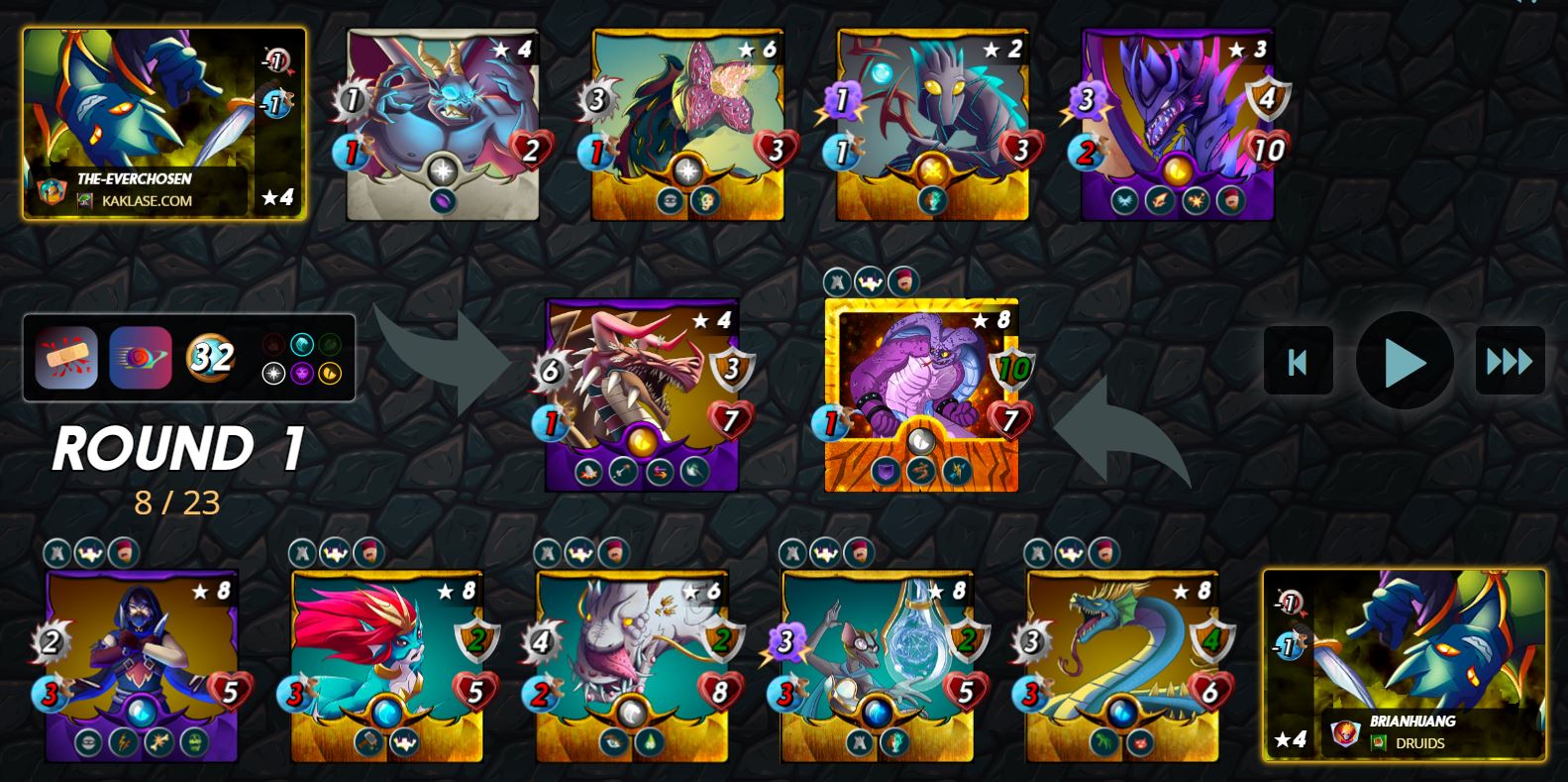 Mana Cap - 32
Game rules set「HEALED OUT」and「REVERSE SPEED」,choose Dragon Camp.
HEALED OUT - All healing abilities are removed from Monsters and Summoners.
REVERSE SPEED - Monsters with the lowest Speed attack first and have the highest chance of evading attacks.
** Combat Strategy **
The maximum mana is 32, and the summoner chooses QUIX THE DEVIOUS. The game rules are set to "HEALED OUT" and "REVERSE SPEED". The inability to replenish blood has a very big impact. The key is that 32 mana is not a lot, and what monsters to send on the field should be carefully considered. Ultimately, giving up on CHAOS DRAGON this time, I put my hope on DEEPLURKER, and the support monsters will help provide and repair the shield.
the first monster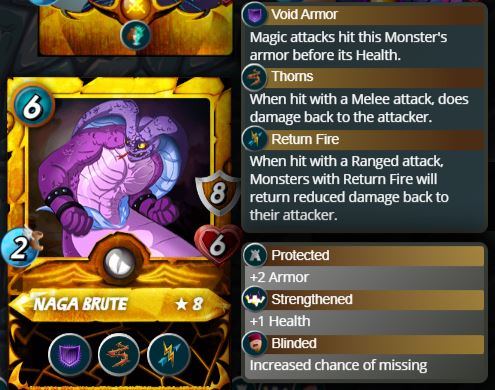 NAGA BRUTE has a strong shield, and can defend against magic attacks, and can also rebound physical attacks, which is quite powerful.
the second monster


TWILIGHT BASILISK has the REACH skill and can hide in the second position to attack. The attributes are average, and he can be regarded as a bench player.
the third monster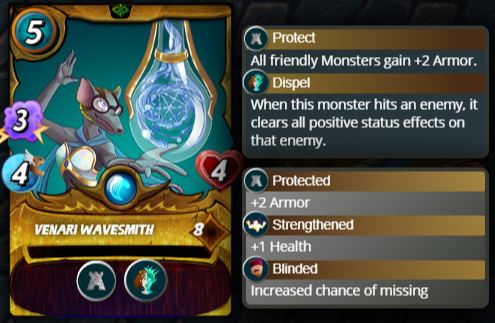 PROTECT skill can effectively prolong the time of monsters on the battlefield. Works better with repair skills.
the fourth monster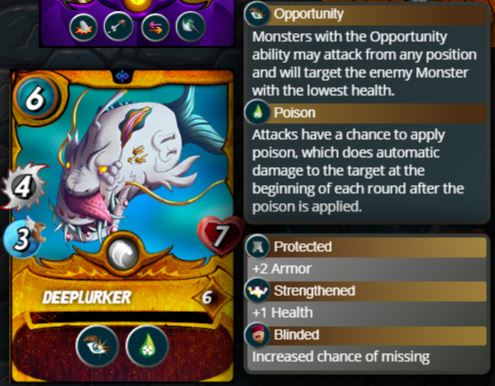 The main general of this game gave up CHAOS DRAGON due to the low available mana. DEEPLURKER has the OPPORTUNITY skill, and with its powerful attack power, it should not be underestimated.
the fifth monster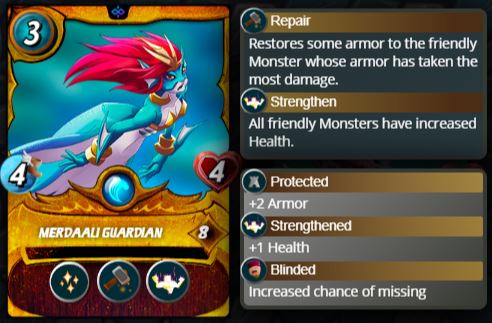 MERDAALI GUARDIAN mainly repairs shields for meat shield monsters, and increases HP for teammates.
the last monster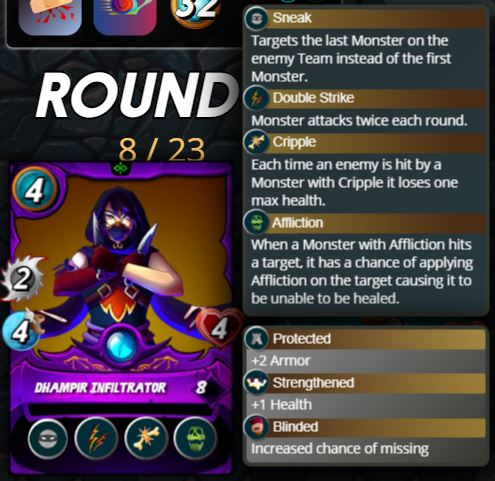 DHAMPIR INFILTRATOR has the Sneak skill and can attack twice. It is considered a monster of the standard, but in the end, it still has to bet on luck. If the opponent also has the Sneak skill monster, it may end soon. After all, there is not much blood.
Personally, I don't think there is a big problem with this strategy, but I didn't expect CHAOS DRAGON to run to the opponent's camp, which shocked me. I was lucky. In the end, DEEPLURKER made it to the end. Maybe you have a better opinion, you can leave a message to exchange.
Battle link
https://splinterlands.com?p=battle&id=sl_0ab1cfef1791188135240191f089e724&ref=brianhuang


Splinterlands : Play2Earn
https://splinterlands.com?ref=brianhuang


Posted Using LeoFinance Beta
---
---