Splinterlands Battle Diary _ DJINN OSHANNUS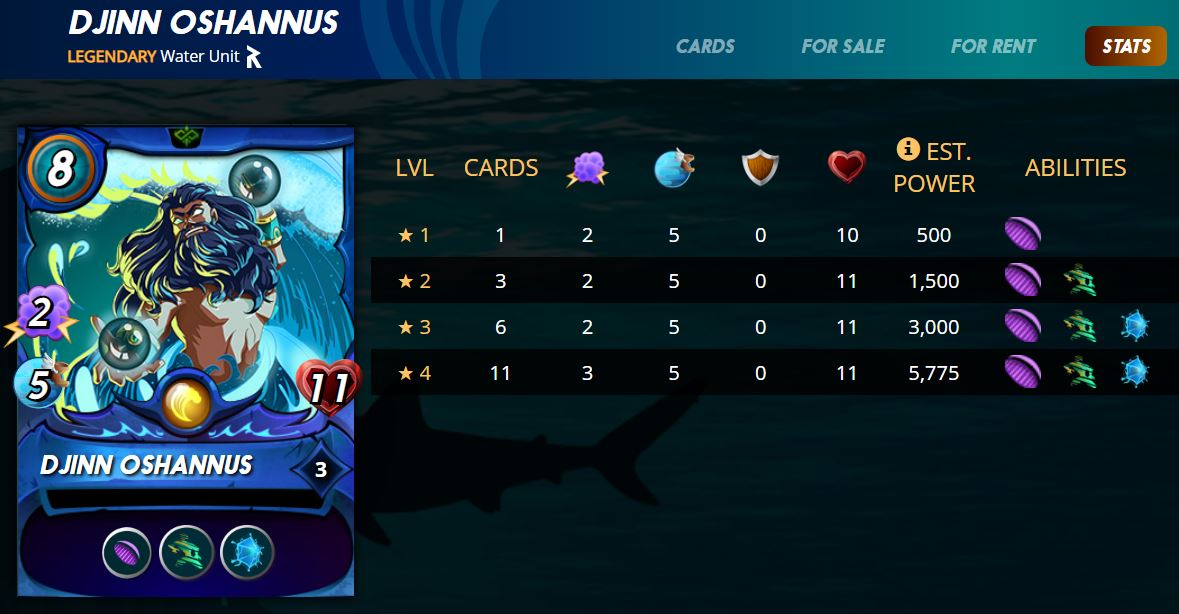 VOID - Reduced damage from Magic attacks
PHASE - Magic attack can miss this Monster (using the same hit/miss calculation as for Melee and Ranged attacks)
FORCEFIELD - This Monster takes only 1 damage from attacks with power 5+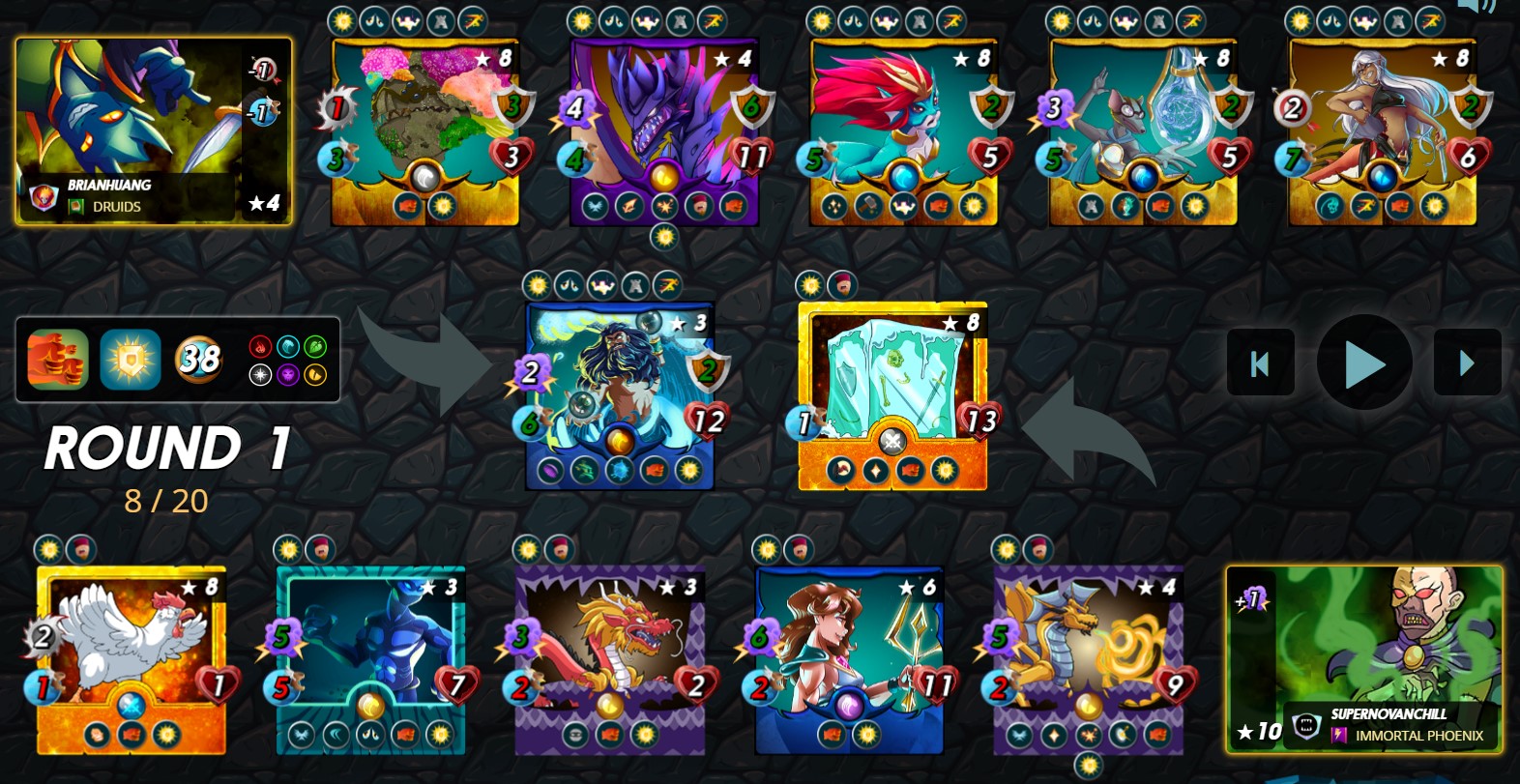 Mana Cap - 38
Game rules set「HEAVY HITTERS」and「HOLY PROTECTION」,choose Dragon Camp.
HEAVY HITTERS - All Monsters have the Knock Out ability.
HOLY PROTECTION - All Monsters have the Divine Shield ability.
** Combat Strategy **
Max mana is 38, Summoner chooses QUIX THE DEVIOUS. The game rules are set to "HEAVY HITTERS" and "HOLY PROTECTION". These two rules have little effect. The point is that 38 mana is not very much, and you have to think about what monsters to send on the field. In the end, DJINN OSHANNUS became the meat shield monster to rely on, CHAOS DRAGON was the strongest attacker, and there were still auxiliary monsters to help provide and repair shields and blood.
the first monster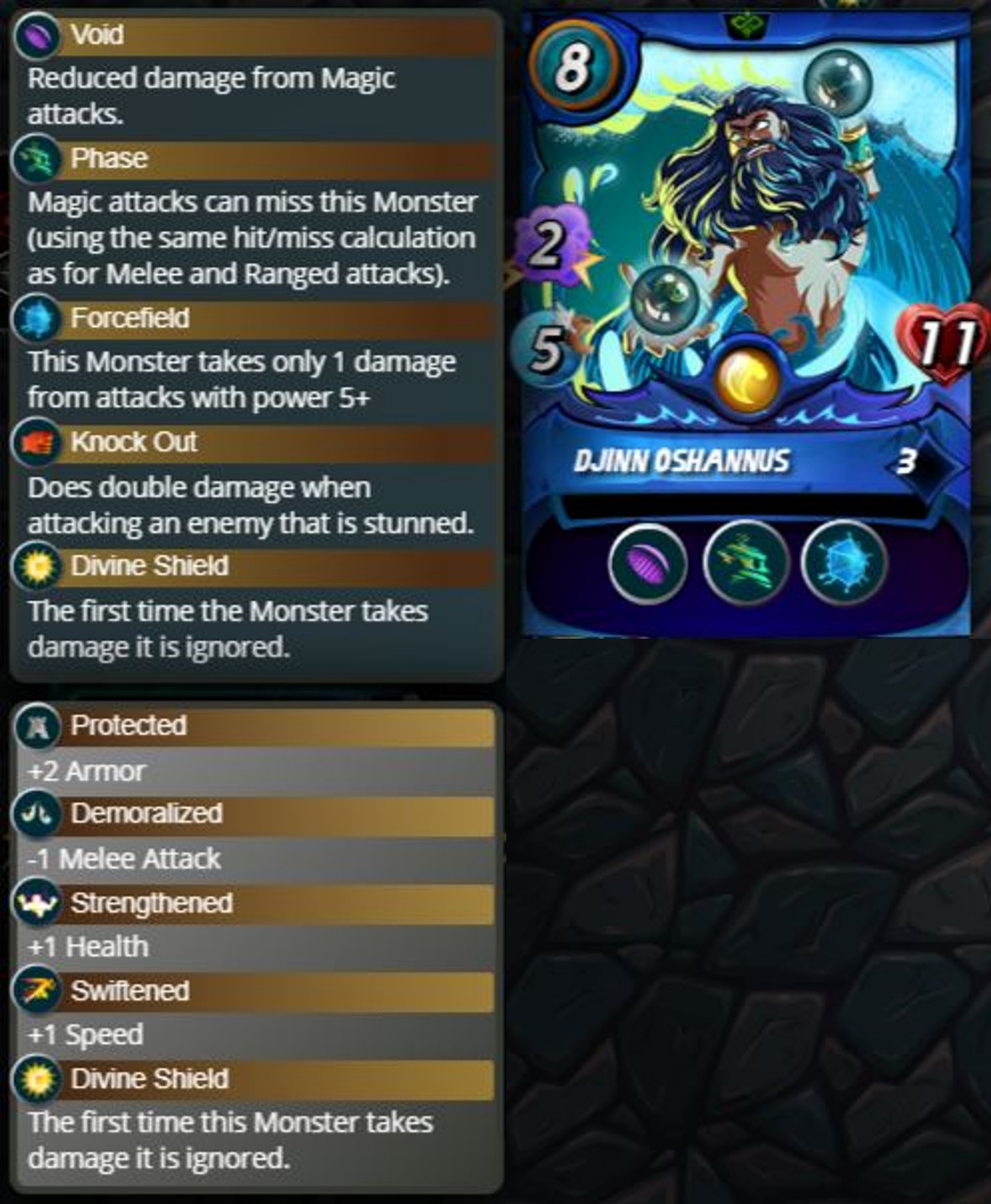 The summoner slows down the opponent, and teammates provide acceleration. DJINN OSHANNUS can also dodge magic attacks. Finally, there is a Forcefield skill. Attacks higher than 5 can only deduct 1 HP, which is very powerful.
the second monster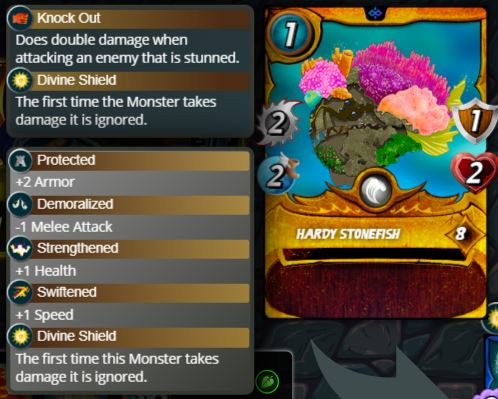 A small shield with insufficient mana to avoid premature damage to support teammates and attackers in the back row.
the third monster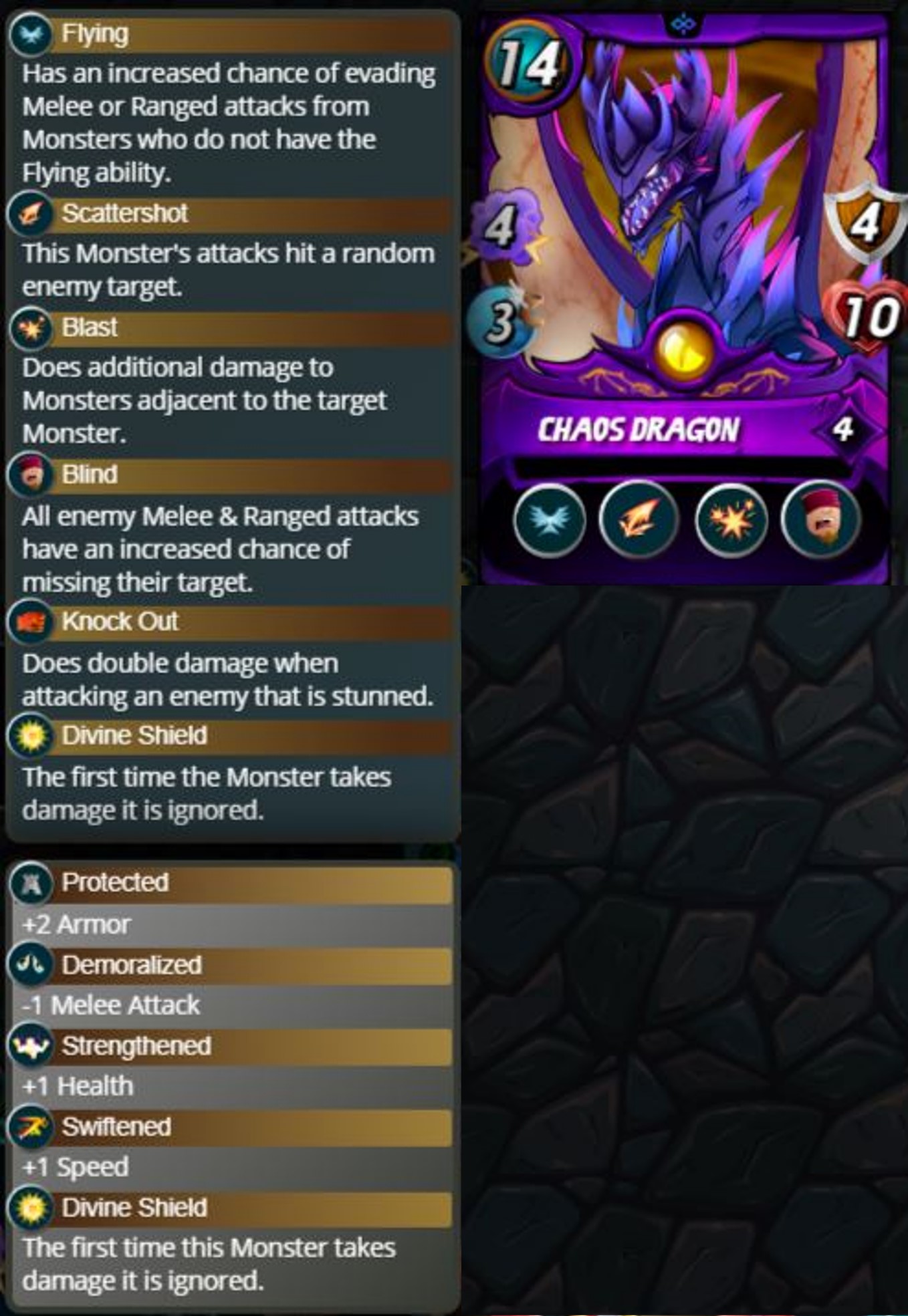 Once the defense is complete, it's the attacker's turn. There is no monster I like more than CHAOS DRAGON. SCATTERSHOT is super violent with BLAST.
the fourth monster

MERDAALI GUARDIAN mainly repairs shields and replenishes HP for meat shield monsters.
the fifth monster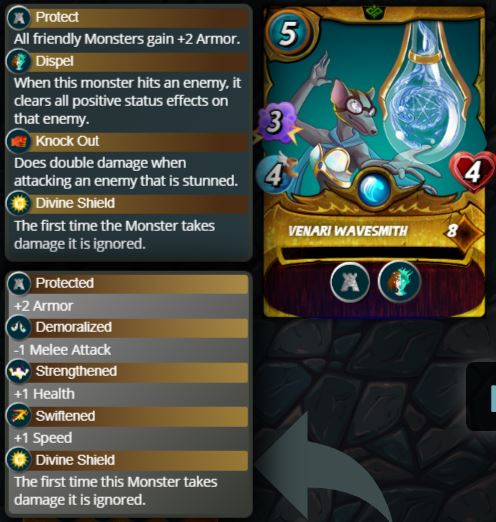 VENARI WAVESMITH's PROTECT skill can effectively prolong the time of monsters on the battlefield. Works better with repair skills.
the last monster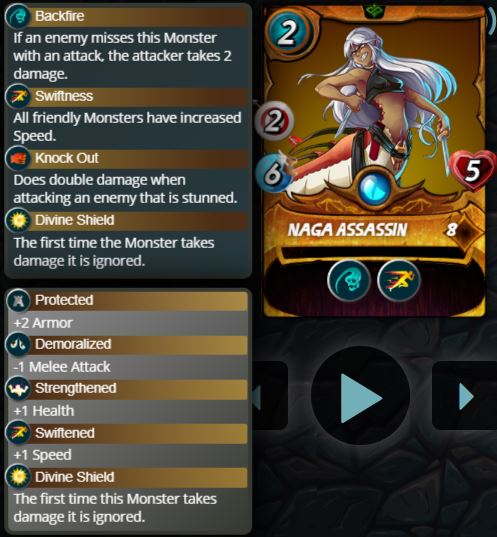 It's a good option that costs 2 mana and has decent attack and speed, put it last and take on the challenge.
Personally, I don't think there is any major problem with this strategy, but I didn't expect the opponent to be so strong. Several monsters' magic attacks reached 5 and 6. Fortunately, DJINN OSHANNUS blocked it. Good luck. Maybe you have a better opinion, you can leave a message to exchange.
Battle link
https://splinterlands.com?p=battle&id=sl_7e125538f5b5b4cbb313a8ab9b270520&ref=brianhuang


Splinterlands : Play2Earn
https://splinterlands.com?ref=brianhuang


Posted Using LeoFinance Beta
---
---