Splinterlands Battle Diary _ VOID DRAGON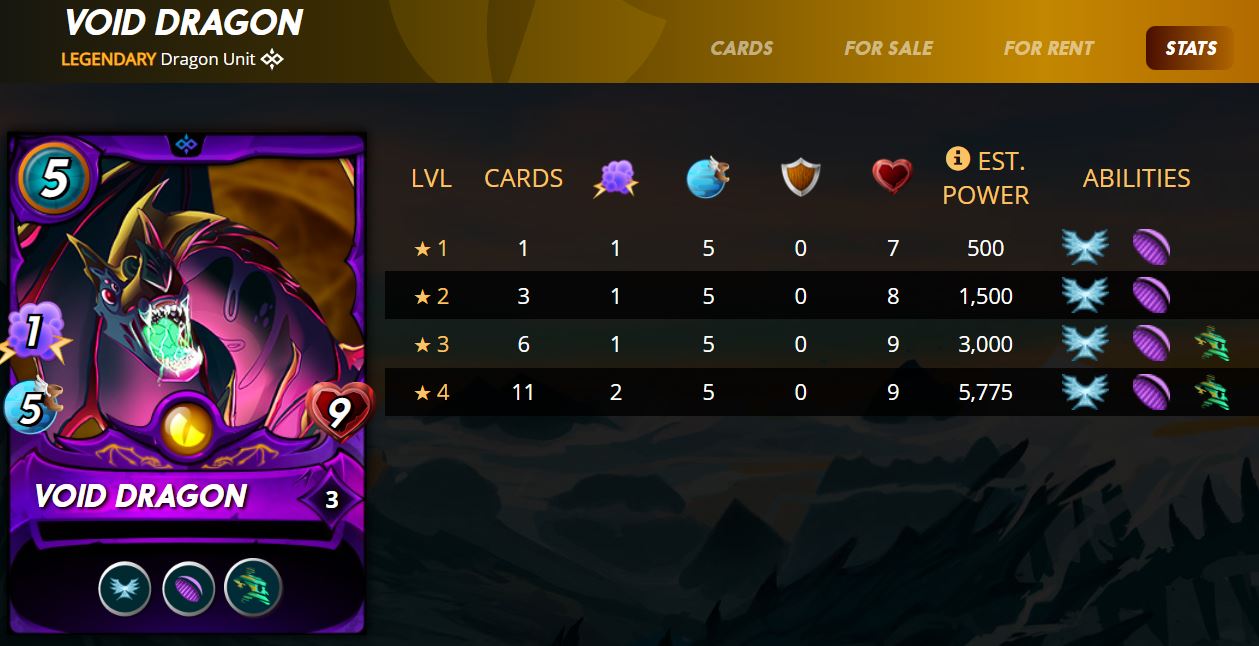 FLYING - Has an increased chance of evading Melee or Ranged attacks from Monsters who do not have the Flying ability.
VOID - Reduced damage from Magic attacks.
PHASE - Magic attacks may miss this monster.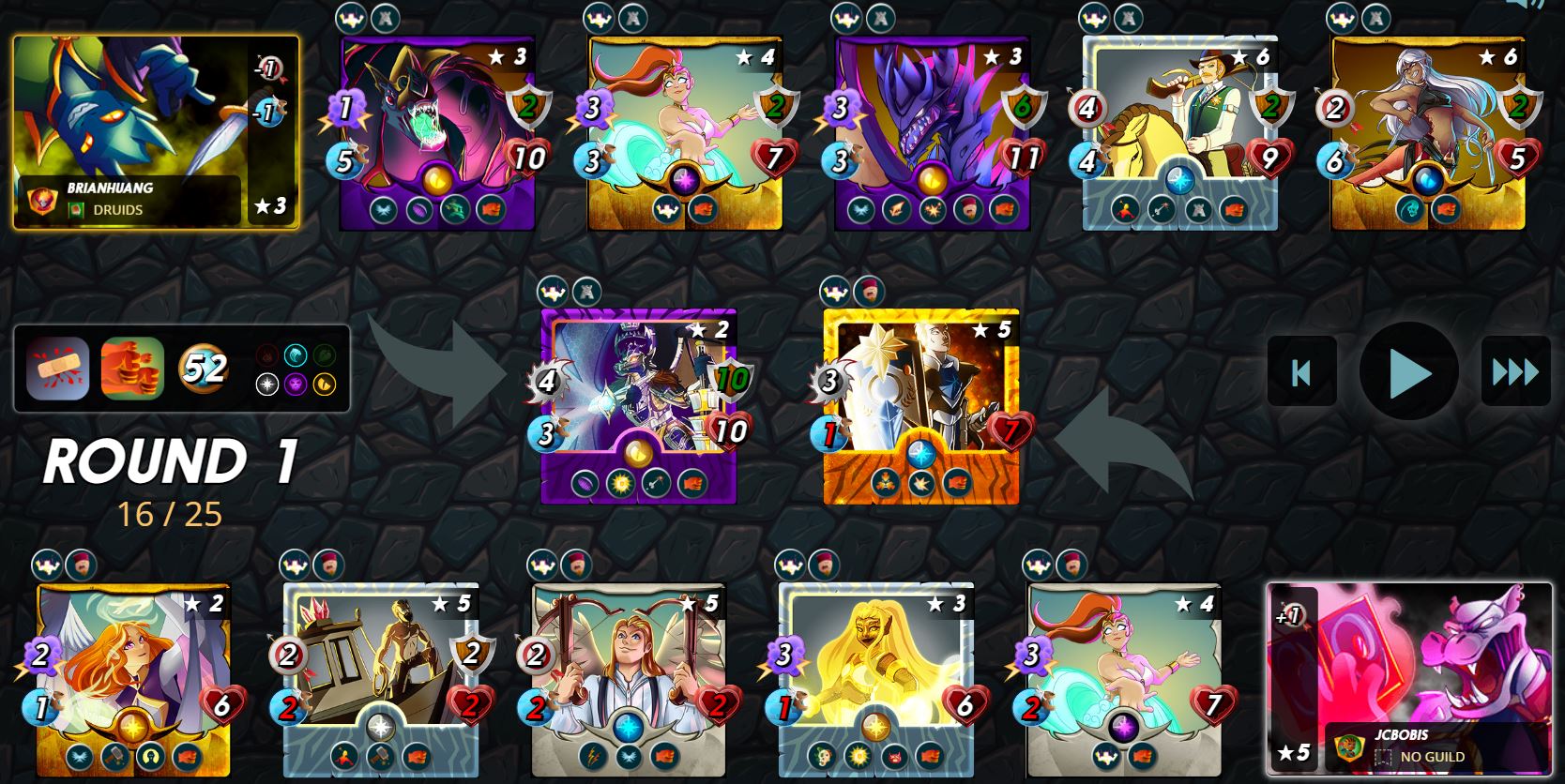 Mana Cap - 52
Game rules set「HEALED OUT」and「HEAVY HITTERS」,choose Dragon Camp.
HEALED OUT - All healing abilities are removed from Monsters and Summoners.
HEAVY HITTERS - All Monsters have the Knock Out ability.
** Combat Strategy **
With a max mana of 52, the summoner chooses QUIX THE DEVIOUS. The rules of the game set "HEALED OUT". This rule has a considerable impact. Under the premise that the blood replenishment skills are invalid, the principle of selecting monsters is to give priority to high HP. In addition, selecting monsters with shield skills can help teammates increase the survival rate.
the first monster


The powerful meat shield monsters in the dragon family have quite comprehensive abilities, and they have a better chance of surviving on this battlefield with more HP.
the second monster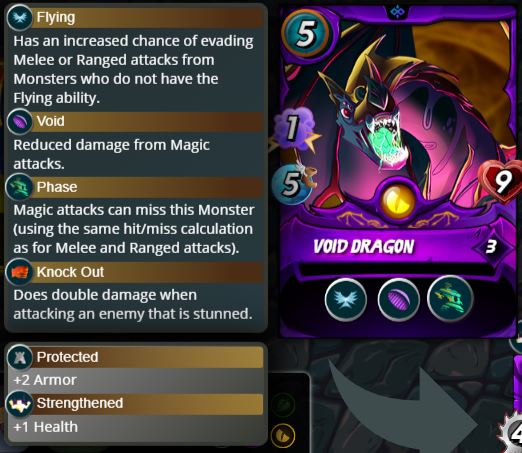 Because of the rules, using monsters with high mobility can increase the evasion rate, and high blood volume can also increase the number of survival rounds.
In addition, his PHASE skills can also effectively avoid attacks.
the third monster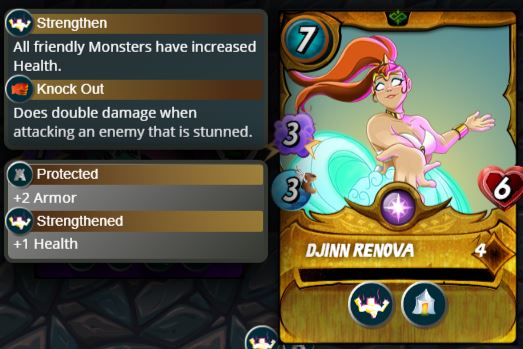 Because of the rules, it is impossible to supply blood to teammates, but the Strengthn skill can increase blood for everyone. His magical attack is also quite powerful and worth playing.
the fourth monster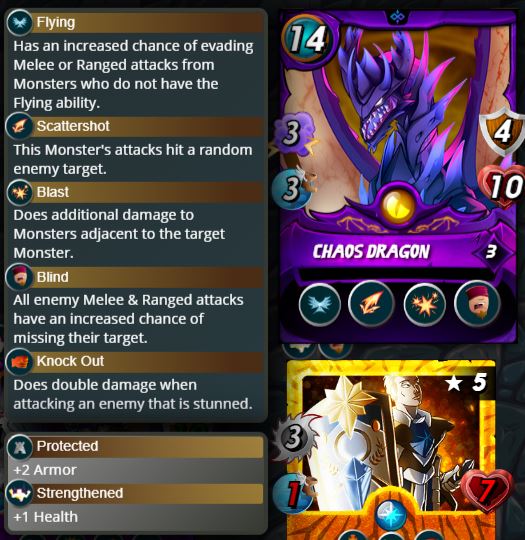 I think it is the most powerful existence of the dragon family, with high attack power. It integrates SCATTERSHOT and BLAST two skills, let's go wild and wreak havoc.
the fifth monster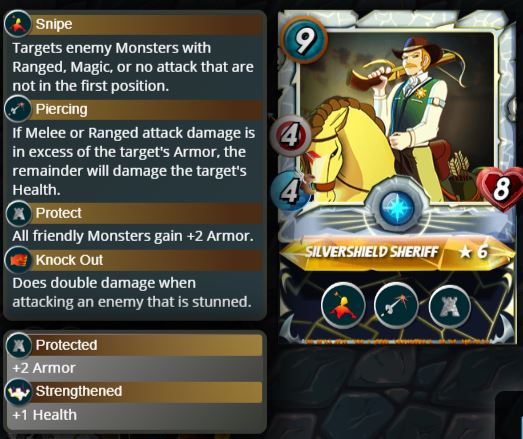 SilverShield Sheriff has excellent attacks and skills. He has high attack power and can jump over the meat shield monster to attack the second monster.The high attack power is accompanied by the piercing skill, which can quickly knock down the opponent's monsters. With shield skills, teammates can increase the survival time.
the last monster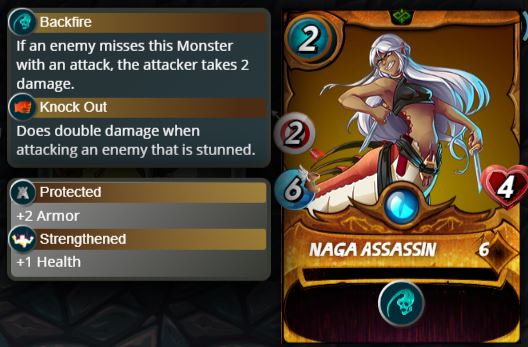 Naga assassins are very useful. It's usually placed at the end of the line to avoid sneak attacks from Snaek's abilities.
Personally, I don't see any major issues with this strategy. Maybe you have a better opinion, you can leave a message to exchange.
Battle link
https://splinterlands.com?p=battle&id=sl_53598731dd04a6f59c5eba54b2854c27&ref=brianhuang


Splinterlands : Play2Earn
https://splinterlands.com?ref=brianhuang


Posted Using LeoFinance Beta
---
---