BRO NEWSPAPER | ISSUE 10 | 2022
BRO NEWSPAPER | ISSUE 10 | 2022
Hello Bros! Here we are, another week and another newspaper. It's Sunday again so time to check up on everything what happened this week on our Hive Blockchain. What news our tribes have to share with all of you. Time to see if there are interesting contests for you to participate in, and give you the latest gossips.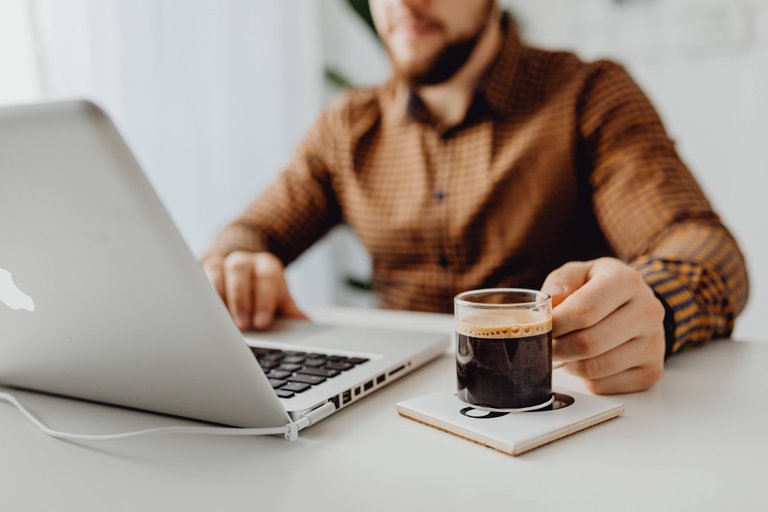 Like every week we start with;
TRIBE NEWS
And this week we kick off with a tribe that has been incredibly busy putting itself back on the map lately. The activities are growing to a very high level under the inspiring leadership of @papacrusher, and the latest news is very interesting to mention.
Of course we are talking about here;
CINETV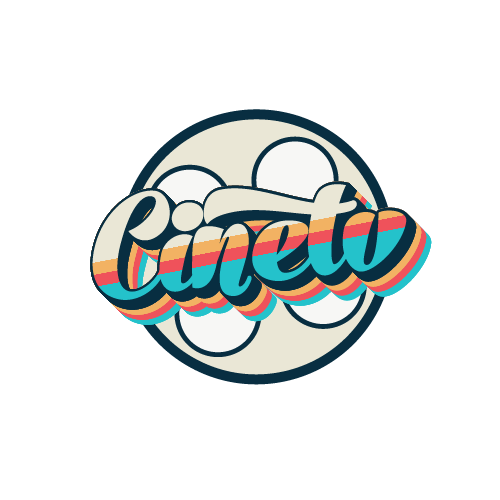 The CineTV frontend is now integrated into POSH, meaning you can share your link to Twitter directly from your CineTV blog to be eligible for POSH. No more juggling sharing your links via the Peakd frontend to receive your POSH comment and tokens. A very welcome addition that also invites you to continue using CineTV's own frontend. And of course it's always nice to share the link ... the frontend of CineTV can be found via CineTV Blog
And of course you can also find the weekly contest on this official frontend. This week you are invited to write a blog about your most favorite classic films. Don't forget to join, you can give your CINE holdings a nice boost.
And if you have collected and staked more than 1000 CINE, you will also be rewarded with the new CINE badge on Peakd!
But don't forget to keep some CINE liquid too, because the CINE liquidity pools are just TOO juicy not to get involved. Keep an eye on the @cinetv account for more news, and the weekly news paper to be released later today!


From the movie news we go straight to games. Games is what the next tribe is all about. Of course we are talking about here;
THGaming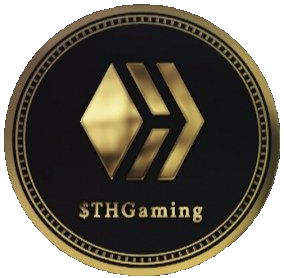 I don't know if you are in THGaming's Discord? But if you are there, you will notice that you see a notification quite often, then there is another announcement of something. Sometimes even annoying, then you have just eliminated a notification by reading the announcement and 2 minutes later there is the next one. Now that is largely due to me, that I find it annoying to receive a lot of notifications. LOL. However, it does indicate that THGaming is a very ACTIVE tribe! And that is important to know.
Let's take a look at what they've been up to this week.
A very interesting blog to read on @jim-crypto's account, the founder of THGaming is the following blog. The setup for SMT Contracts is complete, there's a lot more to read in the blog. But I'm not going to reveal everything of course.
The official THGaming Tribe account @thgaming announces that the Post2Earn is enabled. And that is of course good news for all gaming bloggers!
These are the main two points, but certainly not the only one. If you want to stay up to date with all the news about THGaming, then I advise you to follow both accounts, and for the latest news and an active fun community chat, you of course go to their discord.


Now that we've looked at one of our gaming tribes, it's time to take a look at a part of our blockchain that is about something completely different. No less specific, and at the same time much more accessible. One of the founders talks in a blog about the vision that exists for the project in question. And I have to say, I honestly can't wait for this vision to be rolled out. Even without this little extra, this tool works great, and I see many possibilities with;
LISTNERDS

The one and only blockchain mailer! This week @jongolson wrote a blog where he talked about the vision for Listnerds. There will come a time when we can indicate with a simple click which emails we are interested in. Do you want to read emails about making money online? Then you can indicate that, but you can also indicate that if you are interested in e-mails about lifestyle. In short, it would soon be possible to indicate that per category. And that, that is a very interesting development within a project which, even without it, is already a very interesting addition to our blockchain. And where there are many opportunities for anyone with a bit of entrepreneurial blood.


We go from the mailer to something completely different. It may feel a bit cluttered, but there is something happening with one of our NFT collections.
BLOCKHEAD GAMES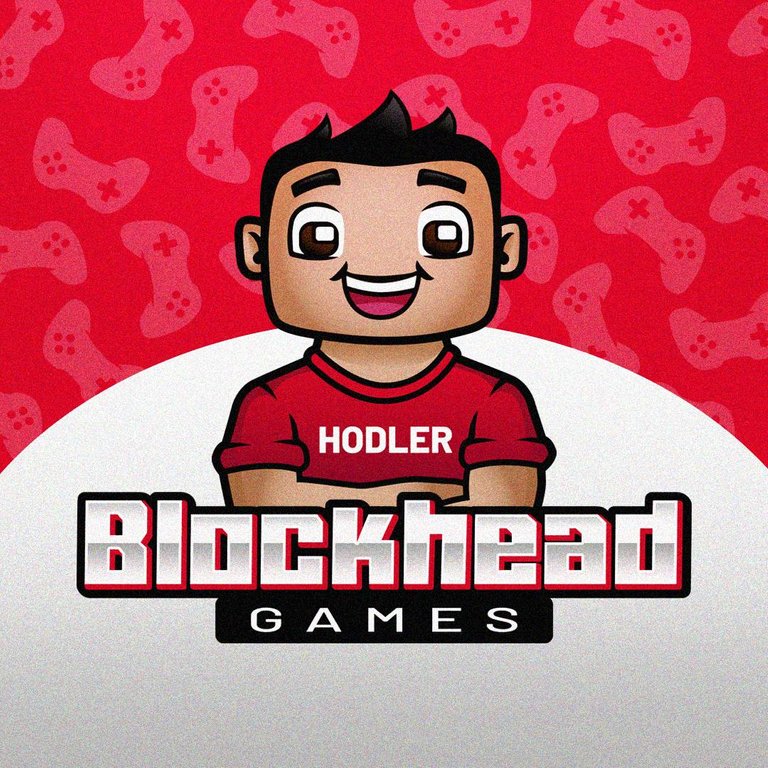 The Hive Punks are getting involved in a Punk Beauty Pageant! I looked to see if I could find a submission deadline, and I didn't see it right away. Maybe you'll find something I've overlooked. In any case, I saw @themarkymark helping with the technicalities of this Punk Beauty Pageant, and involved several donors and sponsors. Anyway, I really like the idea and hope to raise awareness for @gonzo's @punklegends this way
If you come across this Punk Beauty Pageant, but don't have any punk to join yet. Then there is also good news for you here. Because there's also a new give away for people who've never had a punk
Good luck to all of you!


And then it's time for another NFT Collection, and at the same time the biggest game we know here on the Hive Blockchain. A game that is still in development, and that is often heard. Which is also a good thing, because we're talking about the game that I think every Hiver is involved in. In any case, The Mancave is!
Of course I'm talking about this;
SPLINTERLANDS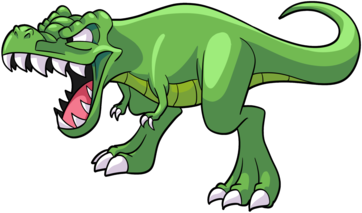 This week, Splinterlands announced that they have a New SPS Minter Contract Released. This is of course important news to know for anyone interested in SPS tokenomics. And another big step forward for SPS and Splinterlands.
In addition, it was shared in the discord that @kbux will say goodbye to the Splinterlands team on March 18. He has chosen a different direction in his career and of course we wish him the best of luck, and thank him for his efforts in recent years.
And a not insignificant announcement is of course the listing of SPS on the Zipmex exchange!
You see, there is a lot of work going on at Splinterlands, and I expect that there will be more news to report in the not too distant future.


Now that we have looked at a number of tribes, and are already partly aware of the most important news, it is time to look at the active part of our Blockchain.

What challenge is waiting for you? We see that in;
CONTESTS & CHALLENGES

After we've all had the chance to enter a contest, it's time to sit back and read what various Hiveans have been up to over the past week.
Of course, we all know what's going on, and yes, we sympathize deeply with everyone who is directly or indirectly affected by this in any way.
However, we are taking on the challenge here to find some nice little news items that you probably didn't know about Hiveans.


DID YOU KNOW THAT;

After these little tidbits we would normally go to the crypto news, and then the world news from last week. But, this week we're making an exception. Everyone knows what has dominated the world news for the past week, and what will continue to dominate the news as long as this madness continues. There's no avoiding it, every news site I see reports on this sad situation. And we feel deeply for everyone involved. For that reason, we have decided not to include any world news headlines here in the Newspaper this week, but to limit the Bro Newspaper to Crypto news from the past week.



GENERAL CRYPTO NEWS
So let's take a look at how crypto is holding up. And what the latest news is about cryptocurrency!


With all this news this issue of the BRO NEWSPAPER is coming to an end. I hope you all enjoyed it and see you in next week's newspaper. If you feel there's something in this newspaper you'd like to chat about with us?
You can find us here;
Make sure to also give our TWITTER a follow
And a last note;
Don't forget that you can take on a subscription to this Newspaper! One tag each week when posting the newspaper. You can get it by just leaving a comment here that you want to take on a subscription, and if you want to get out, that's just as easy too. Just leave a comment that you want to cancel your subscription and it's done.


Have a good week Bros
---
---