BRO NEWSPAPER | ISSUE 21 | 2022
BRO NEWSPAPER | ISSUE 21 | 2022
We try to keep you informed about the tribes which we have invested in with Brofund, since you, as a BRO-Holder, have also indirectly invested in those projects. Due to this, it's possible that you will see some tribes often, and others not at all. This hasn't got anything to do with the tribe itself, or that these tribes are not active. It's only because of the fact that we have not (yet) invested in these projects. Since @raymondspeaks is always on the lookout for projects on Hive-Engine to possibly support, this can change from week to week.
We have decided not to include more than 3 projects per week in the Bro Newspaper. This makes it easier for you to read, and you don't get an excessive amount of information. If I were you, I would pay close attention to those three projects, because they could become very interesting in the short run. For now, let's just say that your time and attention could pay for itself!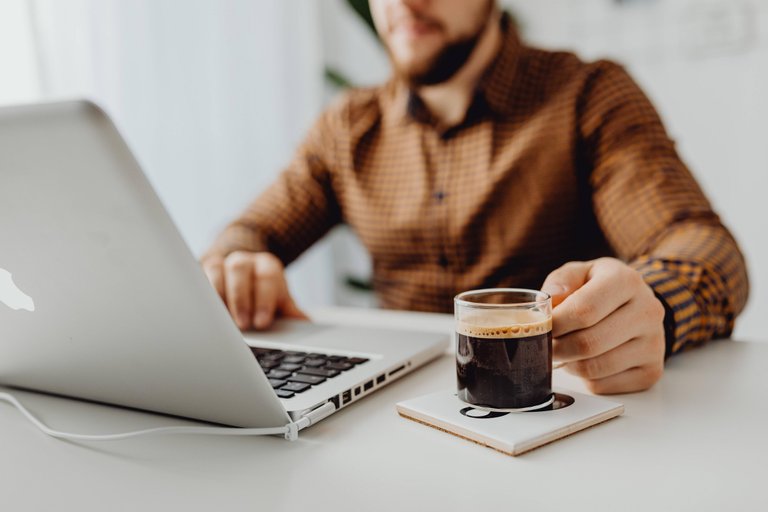 Hello BROs!
Hello everyone on this new Sunday. The crypto market appears to be in a downtrend. If you have followed the recent news, there are few positive announcements. People are pretty much in agreement that we're in a bear market right now. Only the question that is important to many people cannot be answered yet. Are we in the next crypto winter yet? How far will we go down before we can say, the bottom is in? Unfortunately, no one can know that until we have left the bottom behind us and see a slow upward movement again!
There are also people who believe that crypto is still in a bull market but that we are dealing with a mid-cycle correction.
Whatever it is, at least we have the assurance of the Sunday Bro Newspaper, which includes the latest developments from the Hive tribes. There is always something going on. No matter whether bull market or bear market, the developments continue!
Let's dive in!
TRIBE & PROJECT NEWS
THE MANCAVE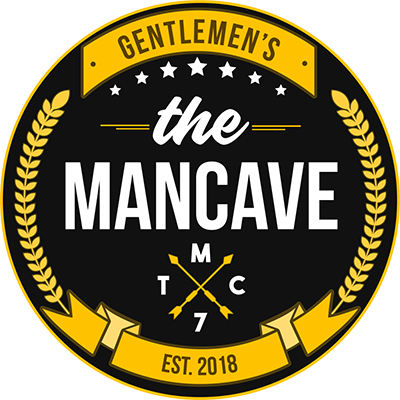 Things have calmed down in The Mancave, but just today there was something new that @raymondspeaks would like to share with all of us.
It looks like the BROs have got another new project in their portfolio. And not just any project, the BROs are going to the horse race tracks! Well, that is to say, that BROs are not going to race themselves but become co-owners of an Australian racehorse. Even better explained, the BROs will own tokens that represent part of the ownership of the racehorse. The project has yet to start and the BROs have entered the Pre-sale. If you are interested to read more about this, you can do so by following this link.
A well-known Australian racing stable that is part of the project will be announced during the launch. And not unimportantly, the first racehorse, bought with crypto, will also be presented.
The project will bring weekly dividends for holding the cjock token. And thus entail a passive income stream. Of course we will have to wait and see how things will go ... Let's hope the horse will run fast!
This week again, I would like to bring our Brofi again to your attention. You can no longer delegate Hive-Engine tokens and receive BRO in return. However, don't be sad! We have a solution for you. You still can get BRO tokens for delegation! The difference now is that you have to delegate HIVE to @brofi. @themarkymark explained this really well;
You can delegate Hive, and get your share of the curation rewards + 10% paid in equivalent bro tokens.
EXAMPLE: if you delegate 10% of the total HP, and brofi makes 100 Hive/day, you would get 10 hive worth of bro tokens.
As you see, the amount of tokens you receive, depends on how much Hive brofi makes, and will thus vary from day to day.
What's always important to know is that we keep building, and that we are not going anywhere. BRO is here to stay!


Let's check out an event this week! Now you may be thinking, event? What kind of event? This week we're going to take a look at:
DYGYCON.
And what that is, if you didn't already know, I'll explain briefly. Dygycon is a metaverse convention featuring crypto projects, presentations, giveaways, and community networking! Dygycon is hosted bi-monthly on Gamerjibe and organized by @splinterlands
At this month's Dygycon we see several well-known names among the sponsors. For example, how about: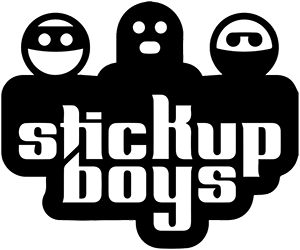 At the Dygycon event it is of course easy to orientate yourself on all kinds of crypto projects. Meeting people behind the projects and exchanging information. However, not only information is exchanged. Where the Stickupboys are present, the SUB avatar masks are also distributed. And that's happening all weekend at Dygycon.
Proof of this can be seen in the photo below.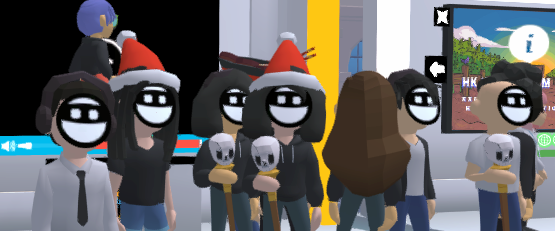 Of course people will also be able to get acquainted with the boys' GIFs, and hopefully they will also be able to play their music. The game is still in development and more GIFs like NFTs are expected to be available for purchase soon.
But before any news comes, one of the boys is working his way through boring, tough stuff with accountants and contracts. Maybe Dygycon can at least make this weekend a bit more cheerful.
Knowing what the @stickupboys are doing at Dygycon I'm curious if tomorrow we will see a picture of @abrockman with a SUB avatar mask. Don't say this is impossible. It could really just happen. Stickupboys will be present all weekend, and tomorrow AJ is scheduled to speak.
As you might have expected, this concerns:
EMP.MONEY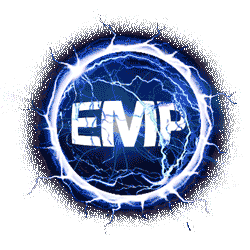 A lot has already been written about EMP.MONEY. Which is not surprising when you consider that EMP is one of the few ALGO Protocols where the boardroom continues to print during this downtrend. The fact that this boardroom continues to print means that EMP continues to hold the peg of 4000 EMP for 1 ETHEREUM. Which in itself can be called remarkable and an incredibly impressive achievement. EMP's TVL continues to grow steadily, and the unique wallets in EMP's unique DETONATOR just keep growing. It will be clear when I tell you that EMP gives away 2 big prizes every day that you only have a chance to win if you invest in this DETONATOR.
For every 0.15 LP you invest that day OR compound in detonator you will get a lottery ticket. And the prize of the lottery consists of EMP/ETH LPs. Now don't think this is a prize worth $10. No, at EMP they take it big. At the time of writing, this jackpot stands at a whopping 568 LP. Over $30,000! As mentioned, this prize is given away twice a day. 1x to the highest deposit of the day, and 1x to a random wallet that has deposited or compounded at least 0.15 LP in detonator on that day. So keep this in mind if you want to invest. You MUST be active in detonator every day, either through depositing or compounding. The Daily Prizes go out every day. This occurs at the time of the roll over @ 12:00am UTC. Rewards that you haven't claimed or compounded will be rolled back into the pool for the next day! It will be clear that this lottery plays a role in attracting people to invest in Detonator. Which in turn has the effect that people are not so quick to panic sell, it hardens the price of EMP!
Now I can tell you a lot more about EMP, but why not listen to what @abrockman, (longtime hiver and founder of EMP), has to say tomorrow. He will speak tomorrow at Dygycon. And maybe, just maybe, something about the sister project that is planned for EMP will also be revealed. The team is ready to launch it, just waiting for PULSECHAIN to launch. After this, the EMP team goes into overdrive to ensure that you can give your crypto portfolios a boost as quickly as possible.


In case you're not a big fan of metaverse gatherings but would rather hang out on Discord to talk about gaming, then there are plenty of like-minded people to be found. How about the brand new Discord server of:
THE CARTEL FAMILY (1 UP)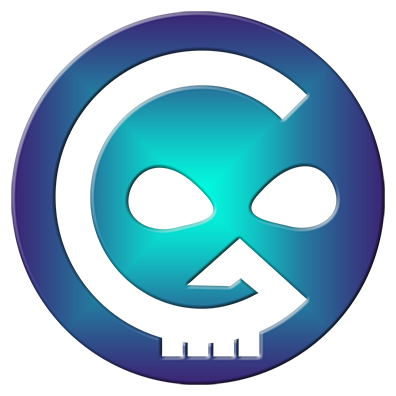 The Cartel Family has a new Discord server. Here you can find everything that has to do with curation services. You can chat about games there. If you are a pizza holder, make sure you stay up to date with the latest news regarding the PIZZA / CARTEL collaboration. This split in Discords may be equally confusing. You are used to the 1up Discord, you know how to find your way there, and now you have to get used to a completely new server to chat about the same.
However, this also has advantages because by separating the Discords from 1 UP and CARTEL, the focus in the Discords also remains where it should be. In addition, it is clear to the team where a possible problem can be found. The Discord chat becomes more specific and therefore clearer by separating the divisions.
Oh yes, of course! Before I forget. Hereby an invite for the new CARTEL FAMILY CHAT


In some of the many tribes of Hive it can sometimes be a bit quieter in terms of developments. Saying the same thing every week isn't fun. So today a little less news, but starting next week we hope to add a new topic in our weekly Newspaper.
"PEOPLE BEHIND THE PROJECT"
Although I can't tell you much yet, I can already reveal that the people behind the project will really be central in this topic. Not the project, of course we write about that too. But a big, perhaps THE BIGGEST factor in the success of a project is not so much in the project itself, but in the team! It is not for nothing that it is said, "Don't invest in a project, but in a team!". And I totally agree with this!


Now that I gave you a big spoiler for next week let's quicly move on to get some action in your Sunday. Time for you to grab your keyboard and get ready for a contest or challenge to your liking.


CONTESTS & CHALLENGES
Before you participate, check the announcement blog so that you see what the rules are.

I don't want to overflow the BRO Newspaper with contests, so if you want to find more, go ahead. There are plenty that I didn't mention here. But for us it's time to see if there's some juicy gossip to share.
DID YOU KNOW THAT;
Everyone knows the feeling you get when you move. Depending of course on the reason why you move, this can be very nice, but also very sad feelings in you. However, the feeling that comes with every move is STRESS! And that's what @thisismylife is dealing with right now. The much desired move, back to Spain is almost happening! Just a few more days and then it's time. However, the last stretch always weighs the heaviest. And even if your whole life is now in 5 suitcases, that does not make these last days any less stressful. Especially if you also have to deal with an old injury. Take care girl! Good luck in these last days, RELAX and everything will be fine. De-stress on the Spanish beach with an ice-cold drink in your hand!
Speaking of ice cold drinks, I've been told that @trumpman hasn't been drunk in a long time. Actually since the birth of his son. So you see that love can do strange things to people, and that the deepest form of love is still the love of parents for their children. It will probably take another 15 years or so, and then he will get drunk with his son.
Should I, or shouldn't I? Hmmm, let's throw in a little controversial gossip too. I saw a person today in Discord say that 90% of Hive-Engine tokens are pointless. You saw it right, I deliberately do not name names. Now of course every token creator is convinced of his/her own token. Nobody likes to see this called pointless. Would this get a sequel?
Oh, now that I say the word sequel, yeah now we're back at the BROmance. It might make you blush. But it is an ongoing adventure and there is talk of massages. Still, as far as I know, the lovebirds are not near each other. Although I have to admit that I don't know where they live. Are you just as curious about how this will develop?
From this subject it is a small jump to a different kind of love. A love for the community. And when we talk about love for the community. Then we are talking about @melinda010100. All she needs is Hive to power up and Ecency POINTS. She spreads these Ecency Points around with love to help other people move forward. Few people can say they are here for the community, but Melinda is one of them. And for that very reason @votebetting thinks she should be a witness, and more people like Melinda at the top. Could that be the secret for Hive to get into the mainstream crypto audience? Honesty, Selflessness, Modesty, and love for the community? No one can say, but we can certainly be happy to have Melinda in our midst!
I could go on with this for a while. But let's not exaggerate. This is not a gossip magazine!



So let's have a look at the news that is relevant to each and every one of us. And that's the:


GENERAL CRYPTO NEWS
With all this news, this issue of the BRO NEWSPAPER is coming to an end. I hope you all enjoyed it and I'll see you in next week's newspaper. If you feel there's something in this newspaper you'd like to chat about with us?
You can find us here;
Make sure to also give our TWITTER a follow
A last note:
Don't forget that you can take on a subscription to this Newspaper! One tag each week when posting the newspaper. You can get it by just leaving a comment here that you want to take on a subscription, and if you want to get out, that's just as easy too. Just leave a comment that you want to cancel your subscription, and it's done!


Have a good week BROs
---
---