BRO NEWSPAPER | ISSUE 24| 2022
BRO NEWSPAPER | ISSUE 24| 2022
We try to keep you informed about the tribes which we have invested in with Brofund, since you, as a BRO-Holder, have also indirectly invested in those projects. Due to this, it's possible that you will see some tribes often, and others not at all. This hasn't got anything to do with the tribe itself, or that these tribes are not active. It's only because of the fact that we have not (yet) invested in these projects. Since @raymondspeaks is always on the lookout for projects on Hive-Engine to possibly support, this can change from week to week.
We have decided not to include more than 3 projects per week in the Bro Newspaper. This makes it easier for you to read, and you don't get an excessive amount of information. If I were you, I would pay close attention to those three projects, because they could become very interesting in the short run. For now, let's just say that your time and attention could pay for itself!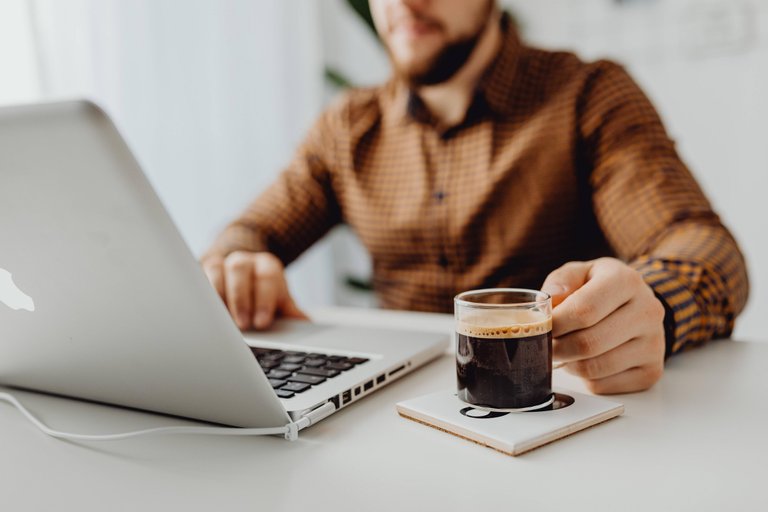 Hello BROs!
Today we don't have to beat around the bush. Crypto does not appear to be recovering yet, we are still in a consistent downtrend and no one knows where the bottom will be. The only thing we can be sure of is that one day crypto will recover. There will come a day when we can tell where the bottom had been. That won't help you today, so let's take a closer look to find some positive news in this downtrend.
Let's dive in this weeks news!
TRIBE & PROJECT NEWS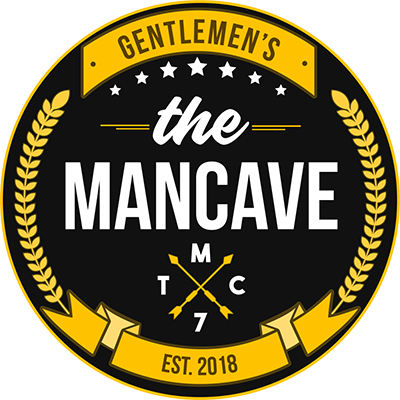 This week was the first payout of the Hive dividends built up over the first week and we can say that this week has been a very good week in terms of dividends. Everyone in crypto land is bearish. The negative messages are flying all over your ears. Bitcoin is dead, Ethereum is dead. Crypto never recovers. But our Ray keeps building. In fact, he's back on the blogging front, working on some off-hive projects for The Mancave. More news on this will surely follow later... but at least we can say. The Mancave is not standing still, and we are not discouraged by this downtrend.


While I was snooping around Hive for news from our tribes, a blog from @ewfund caught my eye. A blog that deserves to be seen by as many people as possible.
We all know the power of blockchain and crypto in general. It is super easy to transfer from wallet to wallet instantly. And certainly on the Hive blockchain where no sky-high fees are charged to do this. This makes it possible for almost anyone to participate in the campaign that @summertooth and @dfinney have set up for one of Hive's witnesses. Help @enginewitty.
@enginewitty we all know, I'm not going to write an introduction for someone so well known on the Hive Blockchain. But it is important to know that he can use all the help right now now that his house has burned down. If you want to do a good deed, and want to know HOW you can help? Then click on the link above!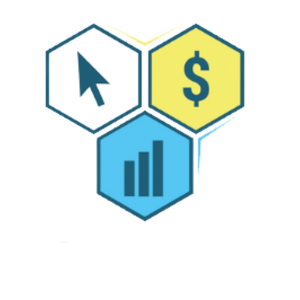 While we are staying in the BEAR market now, and we see all crypto taking a nosedive, there are Jon and Blain. Both in a move which means that they both have to deal with some side problems that also have an immediately noticeable effect for the people. We can say, "Don't worry, the Listnerds and CTP you were entitled to will come your way". Working on it! Hopefully that is reassuring because the dedication, energy and fundamentals have not changed.
That may be noticeable in @jongolson's latest podcast with @taskmaster4450 together. Hopefully the Starbucks coffee was good Jon? And hopefully your dedication will be appreciated. And hopefully you will soon have internet in your own place!
Well, the dedication of Jon and also Taskmaster4450 should be clear. But did you think that the dedication of these gentlemen could mean more to you? If you weren't expecting that, then I would advise you to watch the latest podcast. Just for you from Starbucks, the CryptoManiacs Podcast. Both gentlemen answer many questions, and this week the questions are all about the current crypto bear market. Recommended if you want to know how best to trade now.
A team that has gone through a BEAR market before is: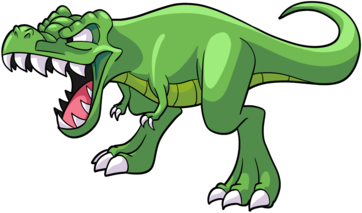 They know better than anyone how difficult the coming period can be. But they also know better than anyone that they will get through this. And for us it is important to know that Splinterlands will continue as usual. The developments are also not coming to a standstill, there is a lot of work being done on the assets that are needed to complete the expansions of Splinterlands. The new legendary summoners, the Riftwatchers collection, the lores that go with it.
In the latest Townhall Summary you can find the latest read news. Read it point by point or listen to the recording.
It is important to note that DEC is currently under the soft peg, but this makes no difference to the team. They always look at DEC as 1000 DEC = $1. So if you still want to buy packs, you now actually have them extra cheap. A pack will always cost you $4 or 4000 DEC.
Speaking of packs. Chaos Legion is still on track to sell out faster than Untamed. And that with a much higher number of packs.
Also interesting, in the post is what Eye-Candy is hiding for you. Are you curious what the LANDS will look like? Then quickly go and see the Townhall Summary.


The latest news from our tribes comes this week from: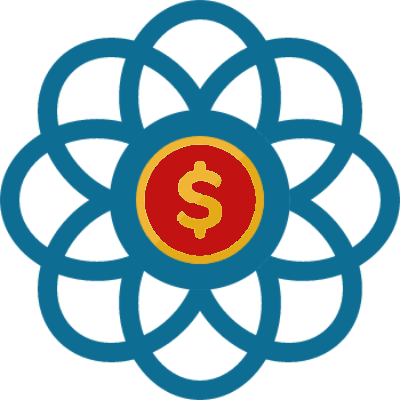 This is news that could be important to EVERY tribe on Hive. ARCHON is known for the rewards that are given for posting a comment in various tribes. For example, a comment on a post in SHADOW HUNTERS community always gets a reward. Of course, a code is needed for this to be fully automated.
And this code, written by @taskmanager, is OPEN SOURCE as of yesterday.
Why in my opinion this can be important for all tribes is for the following reason;
We all want to see engagement on our posts! After all, there are a lot of people here who really share their heart and soul in their blog posts, and of course we post that blog here because we want to earn Hive. That's a no-brainer, but seeing that people appreciate what you've written through thoughtful comments is just as important. If not more important!
Automatically rewarding comments is also a good way for a tribe to create activity within their tribe. Maybe even to help with a good token distribution, if you get rewards from being active. In this way, your token ends up with active users in your tribe. And that is what you need as a tribe to continue to exist in an ever-growing tribe offering.
In that respect, my compliments to @taskmanager for writing this code, but also my compliments to @ecoinstant, and therefore ARCHON as a tribe for making this code open source so that every tribe on the Hive blockchain can experiment with it.



"PEOPLE BEHIND THE PROJECT"
Tomorrow from the @brofund account. Also this week we got a CTP team member to answer 15 questions. This week we bring you an interview with:
If you are curious what we have asked her, and her answers, if everything goes according to plan, you can read it all tomorrow!



We will quickly move on to the weekly piece that requires your activity. Let's take a look at some of the weekly:
CONTESTS & CHALLENGES
Before you participate, check the announcement blog so that you see what the rules are.

I don't want to overflow the BRO Newspaper with contests, so if you want to find more, go ahead. There are plenty that I didn't mention here. But for us it's time to see if there's some juicy gossip to share.
GOSSIPS
Now we have come back to a favorite part of many people. But I don't really have much gossip for you this week.
Since crypto has a huge downtrend, and I don't have to look at my portfolio (I know it's going down), I took some time off. A well deserved break.
But of course I noticed something, it could be this bear market that our very own Ray is officially turning into a dragon! We have a lot of dragons in The Mancave, but if you look at it according to the official numbers and the required BRO, our Ray isn't really one of them.
We'll just have to wait and see what happens, when can Ray officially call himself a dragon?
And while we wait for Ray to become a dragon before the bull returns, we also see a little less activity in the chats. There are more people taking a well-deserved break. It is of course also vacation time for many people. And not only vacation plays a role, but there are also people very busy with moving.
I can't help but go back to Listnerd's problems. Yes, I know it will be resolved. It would just be nice if @blainjones understood what he was doing too. Would that make a difference?
Well, the other side of the story, of course, is that it's great that he's been able to code a project like Listnerds, when he only understands what he's doing half the time.
Hopefully the witness will be back online soon so the issues can be resolved. At least I think that if anyone wants to help, it's time to have a chat with blain. I saw something come up that blain needs "redundancy".
Reading @ecoinstant's blog on twitter made me laugh. The plethora of responses he'd gotten to a tweet. You would think Eco would be happy with this. A tweet that goes "viral" is something to be proud of, right? Hmmm, sometimes! It can also be a painful mistake that is punished mercilessly, showing that people among themselves are very quick to judge, condemn and are ready to look at everything negatively. It shows that social networks are more antisocial these days.
It might be a nice tweet topic for @trumpman again, although I fear that he too would be mercilessly killed. So maybe not the best idea.
I hope everyone is enjoying some quieter time. And that you can take some free time! We'll see more gossip again next week. My days off are over for now.

So let's have a look at the news that is relevant to each and every one of us. And that's the:


GENERAL CRYPTO NEWS
Even in crypto, you should enjoy some free time once in a while, have a slow week and stay away from your screen. And that was this week for me. With the big crypto selloff, the plummeting portfolios and a very negative crypto twitter, it was the perfect time to recharge. More news next week! If you feel there's something in this newspaper you'd like to chat about with us?
You can find us here;
Make sure to also give our TWITTER a follow
A last note:
Don't forget that you can take on a subscription to this Newspaper! One tag each week when posting the newspaper. You can get it by just leaving a comment here that you want to take on a subscription, and if you want to get out, that's just as easy too. Just leave a comment that you want to cancel your subscription, and it's done!
---
---