BRO NEWSPAPER | ISSUE 26| 2022
BRO NEWSPAPER | ISSUE 26| 2022
We try to keep you informed about the tribes which we have invested in with Brofund, since you, as a BRO-Holder, have also indirectly invested in those projects. Due to this, it's possible that you will see some tribes often, and others not at all. This hasn't got anything to do with the tribe itself, or that these tribes are not active. It's only because of the fact that we have not (yet) invested in these projects. Since @raymondspeaks is always on the lookout for projects on Hive-Engine to possibly support, this can change from week to week.
We have decided not to include more than 3 projects per week in the Bro Newspaper. This makes it easier for you to read, and you don't get an excessive amount of information. If I were you, I would pay close attention to those three projects, because they could become very interesting in the short run. For now, let's just say that your time and attention could pay for itself!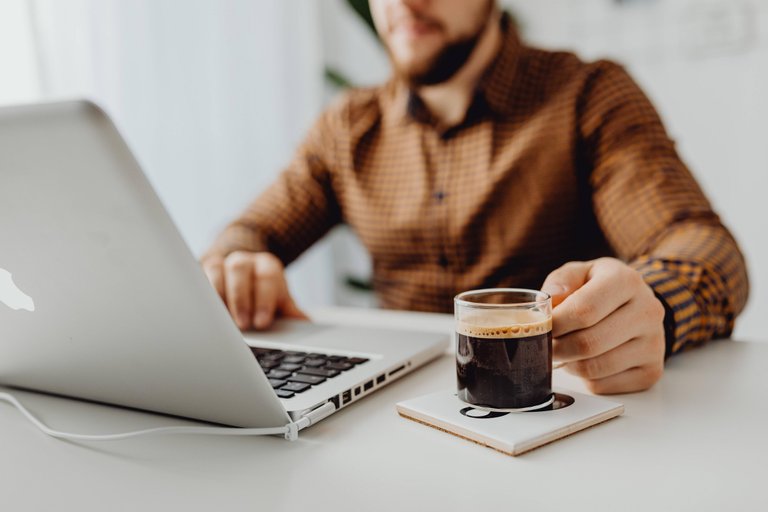 Hello BROs!
In the past week there has been little change in the crypto market with Hive as a positive exception for a few days. There is not much more to say about crypto markets at the moment. Let's look at it positively for Bitcoin. No news is good news in the bear market. And let's take a look at where there is news to report. The tribes on our Hive Blockchain of course!, or will soon happen on our beloved HIVE Blockchain.
Let's dive in this weeks news!
TRIBE & PROJECT NEWS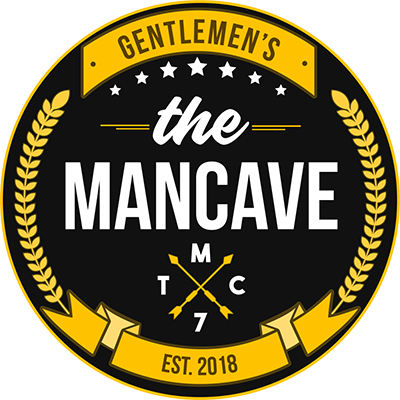 This week we got an announcement from @raymondspeaks. Dividends are lower this week. I can imagine that some people missed this announcement, not everyone is present in The Mancave's discord. But as Ray explained in his announcement, this has to do with a project that was down 50%, and on the other hand, Hive went up about 50%. It is and remains crypto of course that we have to deal with, and we cannot, YET, certainly play on an equal dividend. But what we can do is wait and see how another project will develop in the coming weeks. If this goes well (and there is certainly that expectation/hope), we should be able to expect some nice dividends over the coming weeks.
With the next thing I'm going to tell you, you might think that you already knew that. But there are still people every day who only now find out that BROFI no longer works with Hive-Engine token delegations.
Sorry folks! The system has changed. Delegate HIVEPOWER to Brofi, and earn BRO. And not just a little bit, but with a 17% apr. We're talking the real deal at BRO. You delegate HIVEPOWER to Brofi, earning BRO with a 17% Apr. And on the BRO you earn, you will also receive HIVE dividends every Friday. I would say, a no-brainer! Have you already delegated?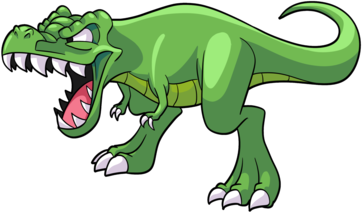 We have barely recovered from the change in the Splinterlands reward system, and changes to this changed system are already being announced. Now there is no need to worry immediately, the announced changes are very reasonable in my opinion ... and ensure that the system can also remain successful in the long term. And that everyone gets rewards that fit his / her play style and collection. Read more about the changes to the new reward system in the extensive blog written by the Splinterlands team.
And from the changes in the reward system it is no longer such a big step to the big change that will go live this month if all goes well. And then we talk about the highly anticipated split of the Ranked Games into Modern & Wild Formats. We've all heard about this, of course. But now it will really happen soon. It is currently being battle tested.
Of course it is advisable for everyone to click on the link and read what this change means exactly. And whether it still has direct consequences for you as a player.
Especially for devs, there is also an important announcement from Splinterlands. With this upcoming change, it will be necessary for third party devs who developed something for Splinterlands to check their API codes and update them if necessary!
CINETV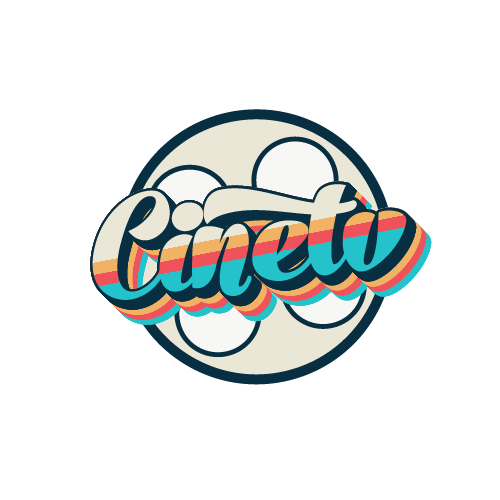 Not discussed in the BRO Newspaper for a while, but certainly not because nothing happened. On the contrary. The CINETV tribe has continued to develop. The new frontend is nearing completion. No launch date has been announced yet. You have to wait a while for that. But in the meantime, it can be very interesting to invest in the SWAP.HIVE / CINE. This pool is equipped with a new reward token in the form of the CARTEL tokens from OneUp Cartel.
In case you didn't know yet, Cartel is also a dividend token. It´s just a little hint.
The SWAP.HIVE / CINE diesel pool has a very nice diversity of rewards, and not only that, but the APR is 105% at the time of writing. If you´re not happy with that, I´m not sure what will make you happy.
Or are you not getting happy from flat out being rewarded, and do you want a challenge before receiving rewards? Because we have something for that too!


BLOCKHEADGAMES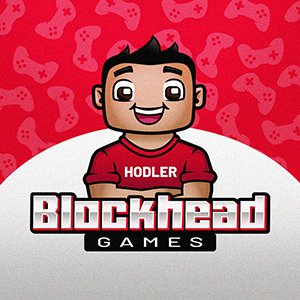 The first project among @themarkymark's Umbrella Blockheadgames is the Apeminingclub. A mining club simulation game where players can trump each other to take the rewards of the various pools by burning STEM. It gets even better when the players work together in a coordinated way...
You can read all about it in the mining club intro post. But what has been announced today is a delegation challenge. The apemining club has a small delegation, and delegates receive APE tokens for their delegation. Approximately 10% of the total curation rewards are paid out in APE tokens every day. 10%? Yes, 10% ... but this could be more!
And to make this more, Marky has created the delegation challenge. This will last until about July 10, and in the event of smashing delegations it may just happen that not 10%, but from now on 20% of the curation rewards will be paid out in APE tokens. (translate this to "lots of APE¨).
Curious? Check the link, And make a delegation.
A sidenote that I would like to emphasize. A delegation does not entitle you to receive votes.

So, are you getting excited yet? All this news sounds bullish for Hive to me. You can clearly see that there's a lot of development here on chain. Can't wait to see the future holds!
But before we're going to speculate on that ... lets just quickly move on to the weekly piece of information that requires your activity. Let's take a look at some of the weekly:
CONTESTS & CHALLENGES
Before you participate, check the announcement blog so that you see what the rules are.

I don't want to overflow the BRO Newspaper with contests, so if you want to find more, go ahead. There are plenty that I didn't mention here. But for us it's time to see if there's some juicy gossip to share.
GOSSIPS
We all know @themarkymark. People who keep their eyes open know that he is often a target for people. Now Marky isn't one to care about that. He remains himself, and continues to fight abuse. The fact that people have problems with that says a lot about those people. Fortunately, Marky isn't out to make friends. When asked, he says that he will buy a dog if he wants friends. Although he is often a target, he also has fans who don't want to know about giving up. Since Marky is not the worst, he has offered this fan his used underwear. However, the offer could not go through. The fan refused to transfer the shipping costs. I'm not going to tag the 'Marky fan' in question. We don't want to draw his attention to the Bro Newspaper. While this fan didn't take up the offer, we suspect @opidia would definitely take up the offer if Marky would make it to her.



The story of a Bitcoin baby shows that some people are not deterred by the constantly falling Bitcoin price. This investor prepared well and wondered all his life why he was not able to lose his money properly. @whywhy, therefore refers to that most important question in his life.

Since he discovered Crypto, his life looks a lot better and he finally manages to lose that money in a valuable way. There is no one happier than he is right now, now that Bitcoin has finally fallen through the magical 20K usd mark. @whywhy continues to put money into Bitcoin and also writes in a humorous way about what he discovers during his researches.

This strategy is fine at the moment for finally losing his money well, but there will probably come a time in the future when he will start to wonder again. Why the hell did I get into Bitcoin, now I'm rich again. WHY WHY?



Many people probably know that @jongolson has recently moved. It is also clear that he did not do this alone. His beloved family, of course, moved with him. It is doubtful whether his life has improved so much with this move. In his old house he had lightning fast internet, in his new house he has to be satisfied with Starlink internet from Elon Musk, which means that he sacrifices something on internet speed. His office is like that too, he had a big office WITH a door that he could close. Now he's been pushed into a corner of the living room to set up his office. In addition to the internet, which is no longer so fast, he has also given up a lot of space to do his work.

Now you may be asking yourself, where has it improved? That will probably be the new puppy in his life AND the big yard WITH a real BBQ. It's just a pity that the family didn't feel much for a barbecue, but luckily the dog is there!


There's not much to gossip the last few weeks, but remember, this is not a gossip magazine anyway! So we'll be back next week.

Now let's talk some serious business. Let's have a look at the news that is relevant to each and every one of us. And that's the:


GENERAL CRYPTO NEWS
Even in crypto, you should enjoy some free time once in a while, have a slow week and stay away from your screen. And again, that was this week for me. More news, but especially more gossips next week! If you feel there's something in this newspaper you'd like to chat about with us?
You can find us here;
Make sure to also give our TWITTER a follow
A last note:
Don't forget that you can take on a subscription to this Newspaper! One tag each week when posting the newspaper. You can get it by just leaving a comment here that you want to take on a subscription, and if you want to get out, that's just as easy too. Just leave a comment that you want to cancel your subscription, and it's done!


Have a good week BROs
---
---