Man Cave Plans for our Gaming investments - The Long Game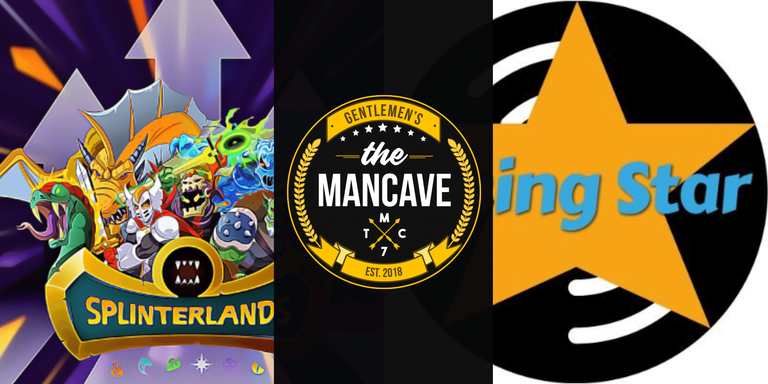 Splinterlands
Those of you that have been watching me in the Man Cave and have been keeping up with our announcements will know that I have been stacking hard for when lands are released. This was my next "big play" -- in my mind lands were going to be released about now and we would be making big stacks to give out as dividends to my BRO holders.
Sadly I got that wrong, and, what I had planned for about now I hear through the grapevine that I'm going to have to be waiting at least another year for anything to materialise. That in my mind is good news, and it is bad news.
It is good news because I now have time to complete my deck and take as much time as I need to get it to a level that I am happy with, but it is bad news in the sense that there is now a year wide gap that I'm going to have to fill for the BRO's - but don't worry, I've already been thinking up plans.
Today, I thought, is as good time as any to give everyone a detailed plan of what we have in splinterlands, and the route that I plan to take with it so it's clear in everyone's mind. I think after mulling it over in my head I don't think many people knew the extent of what I had planned with splinterlands.
We are nearly a $100,000 account (with some cards on the original one)
We own all chaos cards, all dice cards, and all untamed cards, most of the betas, and most reward cards. I am still building! We are closing in on a full deck rapidly.
My player, @burlarj, who is a great player wins us competitions regularly. I use those winnings to bulk up our sps holdings. Currently, we have nearly 60,000 sps staked.

We also own 1 entire tract! As far as I'm aware, that is 100 plots of land. When lands are released we will have monsters on those plots farming regularly. And most of those earnings will be dispersed to BRO holders. That being said, I will be keeping a percentage for myself since I have put in a lot of my own money to this as well. It wont be a huge percentage. Just enough to make my investment back and a little on the side.
I had this all planned for around about now, but hearing that I have a while to wait I guess will give me some good time to buy extra monsters so that we can actually play AND farm. It will be fun and exciting, for sure.
Currently, through our player, we are roughly winning 1-3 place in the leaderboards in Diamond level, and about 2000 sps per week in tournaments.
Rising Star
I'm honestly not too up on my rising star knowledge, but over the last several weeks I have pumped quite a bit of hive into the Rising Star game. My player, @stickupboys asked me to get our millionaire's card the other day, and apparently that means we are doing really well.
I have been told that this is a game that will be really big in the next few months, and as the hive-engine token usage shows us, it has got up and moved in a big way.

Over $8000 volume traded in the last 24 hours! That's a lot. Especially for hive platforms.
I was advised that this would be happening at the beginning of the year, so now is as a good time as any for the BRO's to get their feet wet.
We've kept this relatively quiet, only announcing once in the discord that starbits will soon be a dividend. We are slowly building our way into the leaderboard, and once we are earning regular big wads of starbits then we will start giving them out to our community.
You should see this one making big moves over the next few months. I learned my lessons with splinterlands to hold onto those cards!!
If you haven't tried Rising Star yet then I suggest you give them a lookout here: https://risingstargame.com/, and check out their discord here. If I had time, this is a game I would be playing regularly purely for the amazing indie playlist they have.
Bro gaming has just begun
That's it for now. As new games are built on hive and begin to make traction then we will be right in there with our wallet open! I think games are a great product to buy into.

---
---