A ☄QUIX ☄ BATTLE DOMINATION
My favourite summoner - QUIX THE DEVIOUS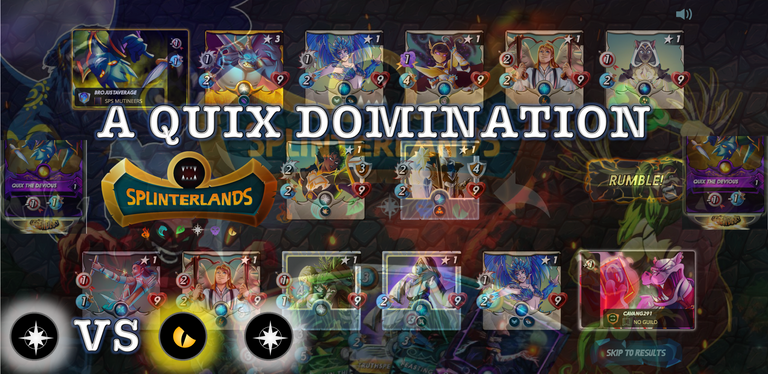 As a newer player to splinterlands (just passed 2 months playing on Jan 24th) I had not had a chance to use any summoner outside of the starter cards.
Until I opened my first chaos legion pack and...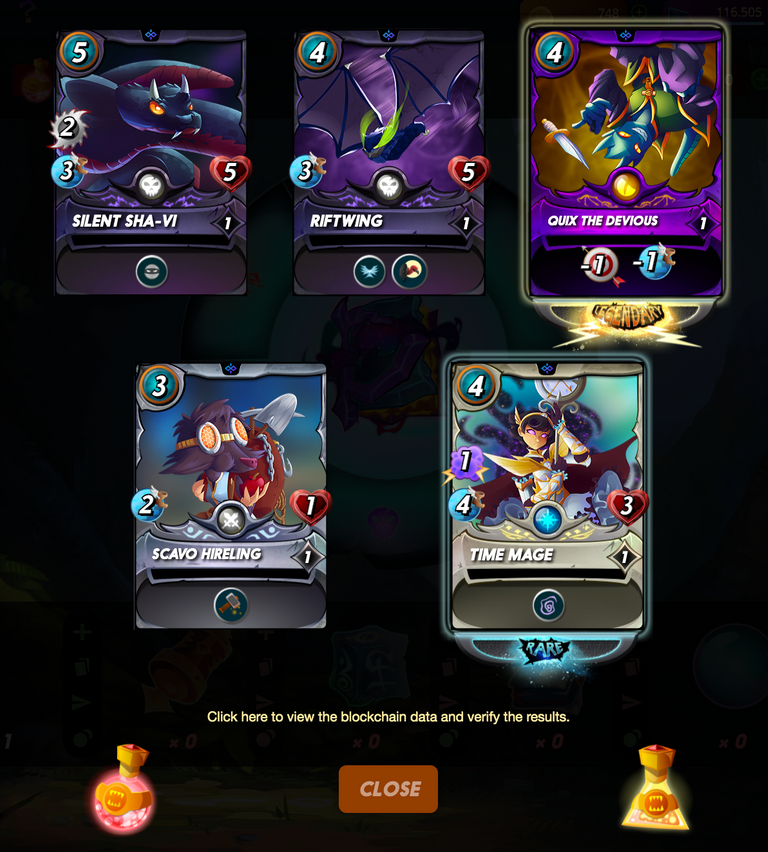 WHAT A PULL.
I could finally use a new summoner!

So I thought I would show off how powerful Quix can be and all it took was one battle!
Watch the Battle Here: A Quix Domination
---
The Battle - A Breakdown of Quix's Domination
Knowing that equalizer was the ruleset, whether death or life was used by my opponent, I could count on high health for my team.

Using Quix meant I could demolish them if they used a life team as they would lose both some speed and ranged damage which basically neutralizes General Sloan along with the speed debuff.

If a death team was used the -1 speed from Quix along with the slow effect from Time Mage would mean the enemy likely wouldn't have much speed left.

Placing the Shield effect in the front mean't only 2 or higher ranged and melee could harm my tank as well as magic. Along with my healer this was going to be hard no matter what team my opponent used...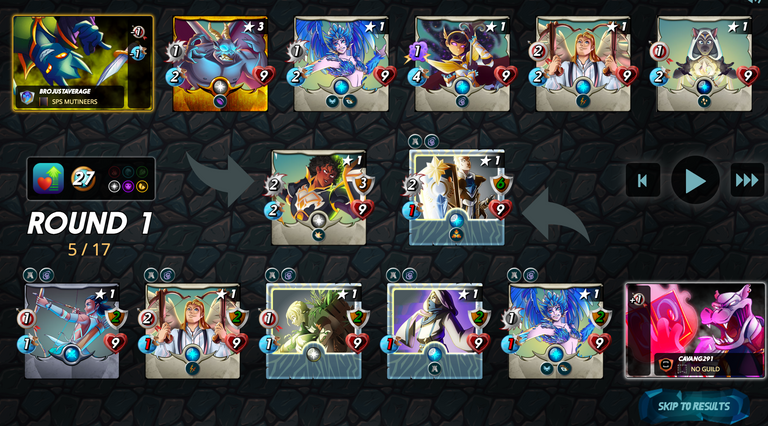 They went life 😵 I could tell immediately that this wasn't going to be pretty for them.
They had a total damage output on my tank of 3 as the shield blocked everything else.

Having 9 health mean't my healer would restore 3 health each round thus rendering any damage they dealt as useless.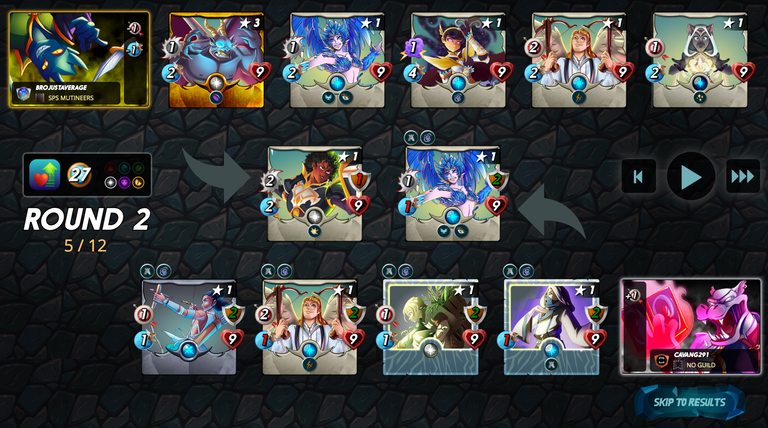 Knowing there was already no hope I couldn't bear to watch my opponents team suffer the wrath of Quix any longer so I skipped to see the Victorious battle results.
Maybe you can handle watching the entire battle as the opponent suffers.

EASY WIN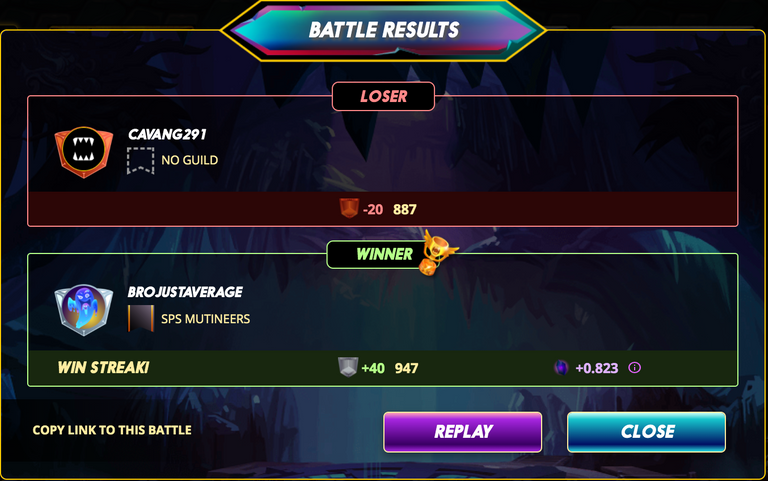 ---
LETS TALK ABOUT QUIX!
This legendary summoner is the only legendary summoner released currently from Chaos Legion although more are coming soon through the airdrops.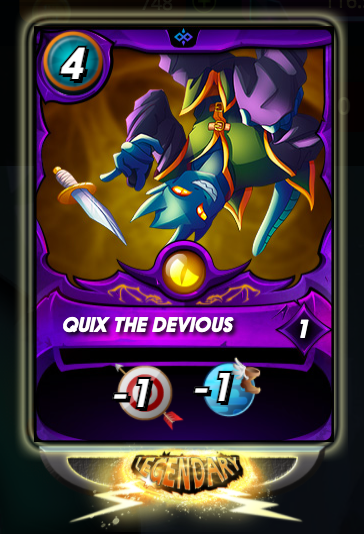 He works both in lower leagues and in higher leagues as a counter to multiple matchups.
Since the Sloan counter has already been displayed I thought I would talk about countering Yodin Zaku.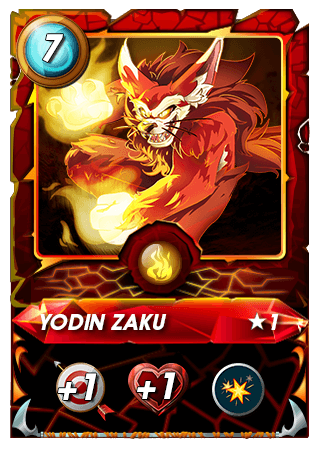 By reducing Yodin's ranged buff some of the 2 ranged damage attackers that would usually be at 3 ranged in order to deal 2 blast damage are now kept at 2 with just a small 1 blast damage.

By also reducing speed the ranged cards may either miss or be defeated before they get the chance to attack.

It is this combo that Quix provides that is so effective as not only is he already effective but at 4 mana cost you have 3 more mana to spend by using him against a Yodin team.
---
Quix The Devious - Lore
Quix had wandered around for so long that his memory was no longer completely intact, with thoughts of the great dragons stirring inside.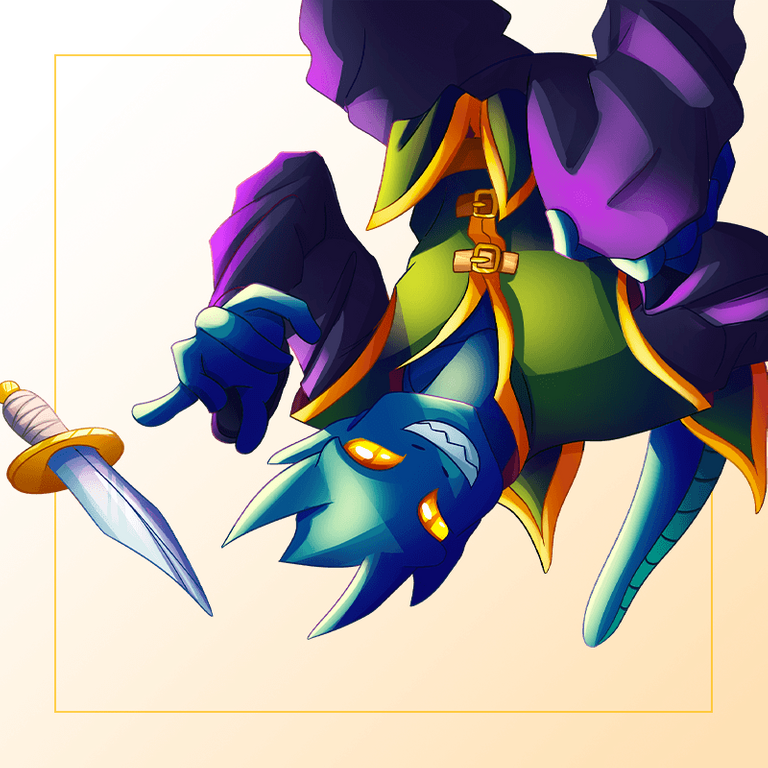 Some of Quix's amazing abilities from his lore are:
Levitation

Consuming fragments of time to slow others down

Interrupting projectiles while they are already in flight

Sumonning all splinters along with the mighty dragons!
Quix defeated many dragons on his own in order to summon them, along his journey he began finding fun in his destruction and gaining a go to attacker in the Lightning Dragon.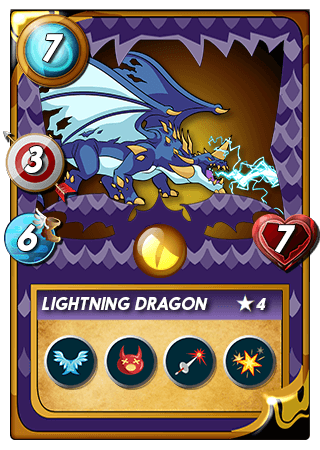 The story of Quix has just begun and I look forward to what comes next!

To read the full lore click here Quix The Devious Lore
---
Thanks for reading and hope you enjoyed my battle, follow for more awesome content and let me know what you want to see next!
@brojustaverage
Referral: If you want to join splinterlands, use my referral link and get started! https://splinterlands.com?ref=brojustaverage
Twitter: Follow me on Twitter https://twitter.com/BroJustAverage
---
---