🐉🐉Dragons - The Best or Worst Splinter🐉🐉
DRAGONS - My Favourite Splinter!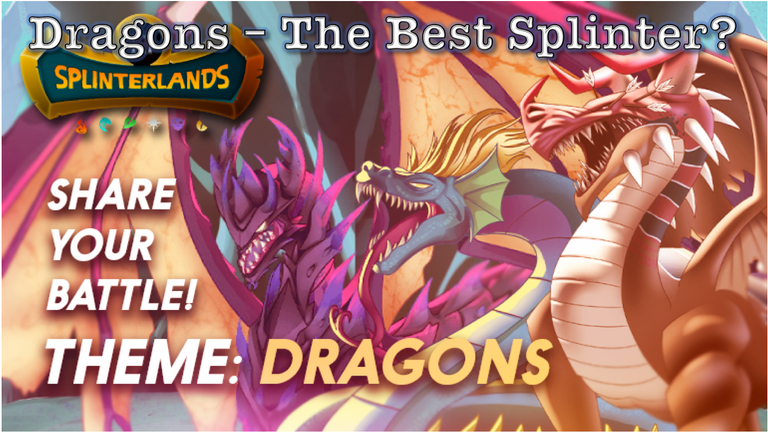 Read until the end to see why I love the Dragon Splinter!

As a newer player to Splinterlands (just passed 2 months playing on Jan 24th) I didn't have access to many dragon cards since the starter cards only have the dragon summoner.
Being a growing part of the community I have had the opportunity to get my hands on a couple and woah are they great!
---
For Today's Battle Showdown We've Got:

Max Mana (99)
Healed Out Ruleset (No healing)
No Water or Life Splinters
The strategy was all out magic but instead of the usual Obsidian Earth Magic Team I used Delwyn Dragonscale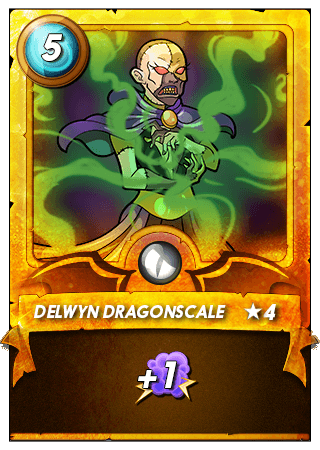 Which gave me access to all dragon monsters alongside the earth magic team.
The only 2+ magic damage monster I had from dragon was the *Gold Dragon*.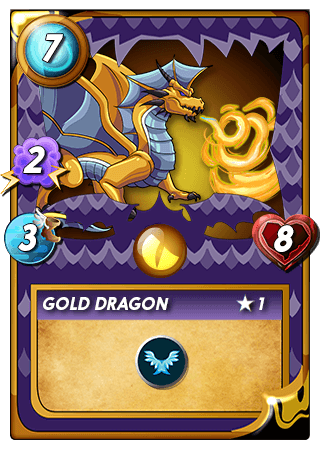 I decided to go all in on magic damage and prepared for the other team using magic damage by using
Mushroom Seer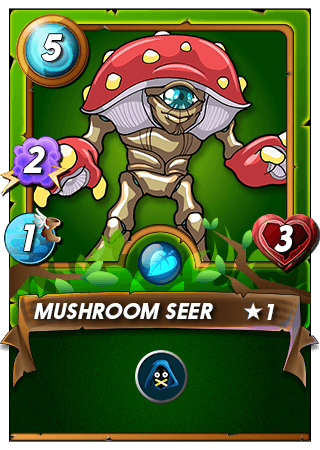 This way I would reduce my opponents magic by silence if they went magic and thats exactly what they did.
---
THE BATTLE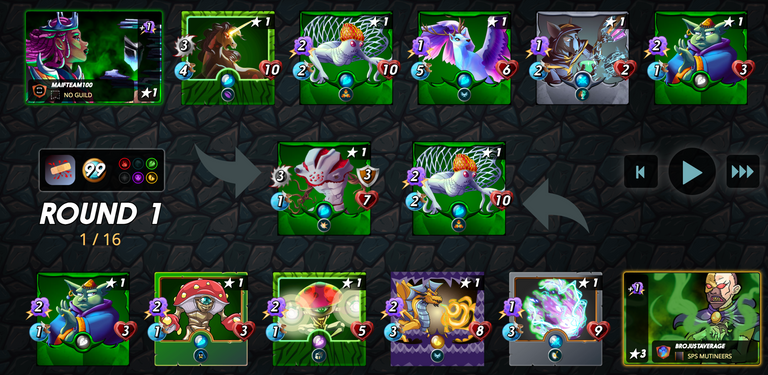 By the time my tank was taken down I had already knocked down both their tank and taunt minion. It was time for my Magic Reflect to work its magic.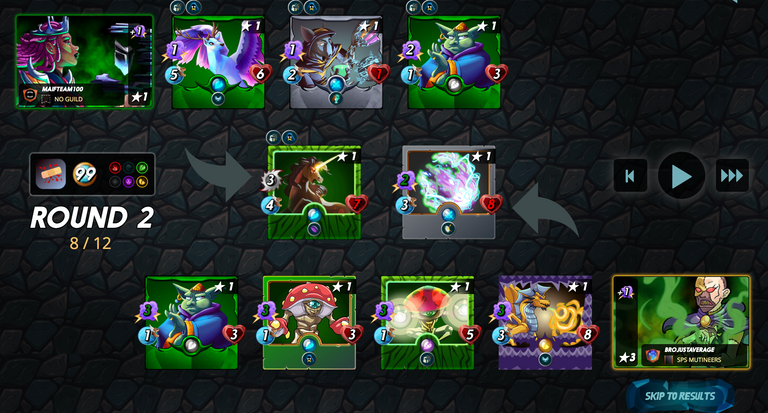 Once I was going to get through their Unicorn Mustang I knew this would be over.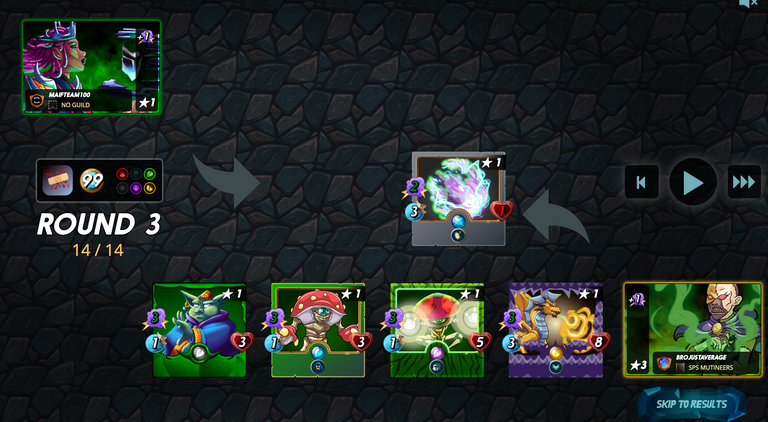 They couldn't take down my *Prismatic Energy*, Big Dragon Win!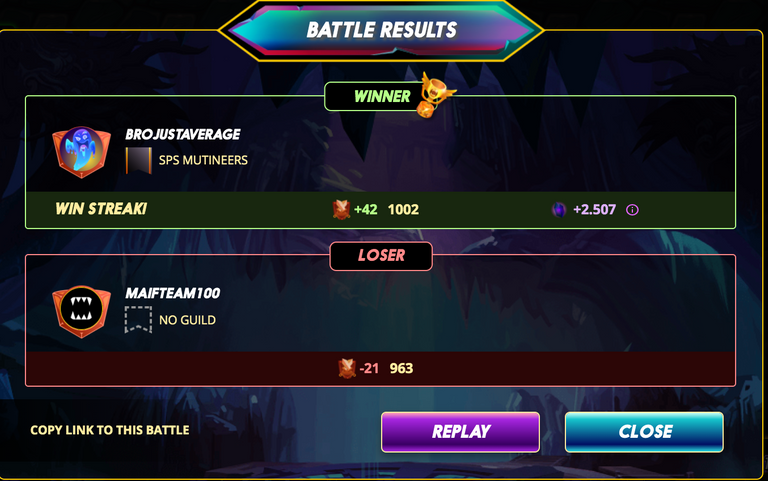 Watch the Battle Here: Share Your Battle Challenge - Dragon
---
DRAGONS - ARE THEY THE BEST?
When I think about dragon cards there is one common theme in comparison to other splinters.
Powerful higher mana cards that can be game changers in certain teams.

But this is not truly the case, on top of the many powerful high mana cards, there are also many low mana great cards. This means that truly it is possible to play the dragon splinter on their own without help from another splinter.
I think the reward should be increased if you win only using dragons.

No other splinter can truly measure up to the amazing art that goes into the dragon splinter as well as the fact that I am slightly biased as I love Dragons in general!
---
Favourite Dragon Cards
Besides the Gold Dragon already featured in the battle I thought I'd mention another card I have had the luck to play with being the Red Dragon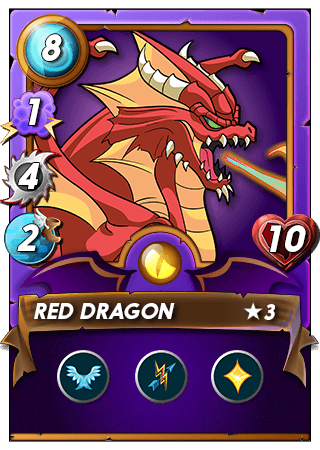 This card when levelled up is truly a fearsome beast the flying will help evade some attacks along with the self heal and return fire.
Plus the artwork has that old-school dragon look, can't be beat!

---
Dragon Lore!
I hope that the dragon splinter's lore continues to grow for how they came to be. As an alliance type faction which differs from the neutral since the dragons must lead but can work with one other splinter.
This mechanic could create some interesting storylines showing how the dragons have always succeeded in splinterlands lore wars as a deciding factor. A powerhouse that can fight on its own or with others, truly the only splinter to be able to do such a feat.
---
Thanks for reading and hope you enjoyed my post and battle, follow for more awesome content and let me know what you want to see next!
@brojustaverage
Referral: If you want to join Splinterlands, use my referral link and get started! https://splinterlands.com?ref=brojustaverage
Twitter: Follow me on Twitter https://twitter.com/BroJustAverage
---
---