Why Gaming on Hive is Amazing!
Hi Everyone
What makes Hive a great platform for gaming?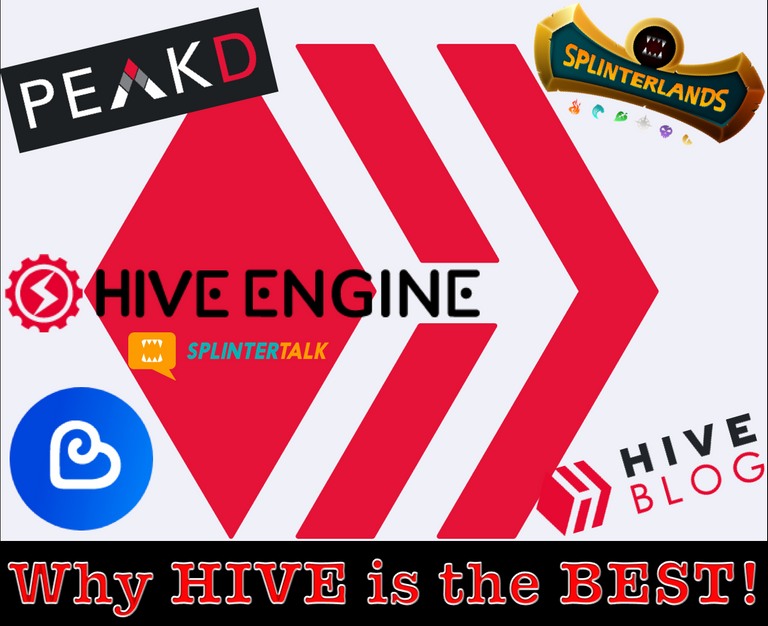 ---
I think it boils down to three main things:
Multiplication of Earnings
Community Building
Game Integration
---
Multiplication of Earnings
You might be thinking how can gaming on Hive multiply your earnings?
Hive has the posting and blogging experience which a game itself cannot truly replicate. A new player has the opportunity to earn both Hive Power and HBD's just from posting on the game they are trying out.
This will compound as the extra HP allows for more posting and the HBD's can be converted to spend more money on the game without having to pull money out of the wallet.
To give an example, I joined the hive platform just about 2 months ago and posted about twice a week(with a break in the middle for the holidays). I managed to earn a large amount as you can see just by writing about the fun I was having playing Splinterlands.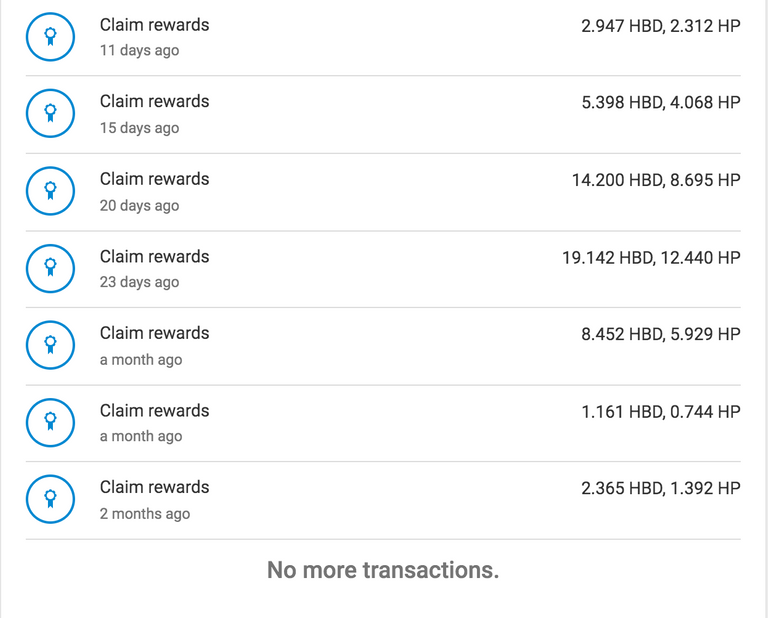 So get posting and put some time in to make them nice looking so you can be proud of your content!
---
Community Building
It is extremely hard to create an in game community as chats can be overwhelming and general features that are breathtaking are hard to come by.
That's where Hive comes in.
Whether you are using Peakd.com or Hive.blog or even one of the many other platforms to write on, there are so many communities within that you can join and write to.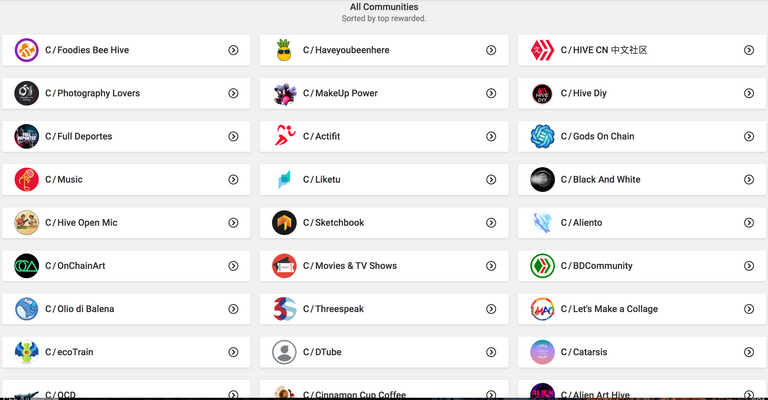 This is just some of the many communities you could join!

Each and every community has their own shared theme or goal and will promote posts that relate to that.
For example: The Splinterlands community has 2 weekly challenges that earn you an up-vote from their main account which can really help earnings out early on. You can check them out on the Splinterlands community page and by following the @splinterlands account.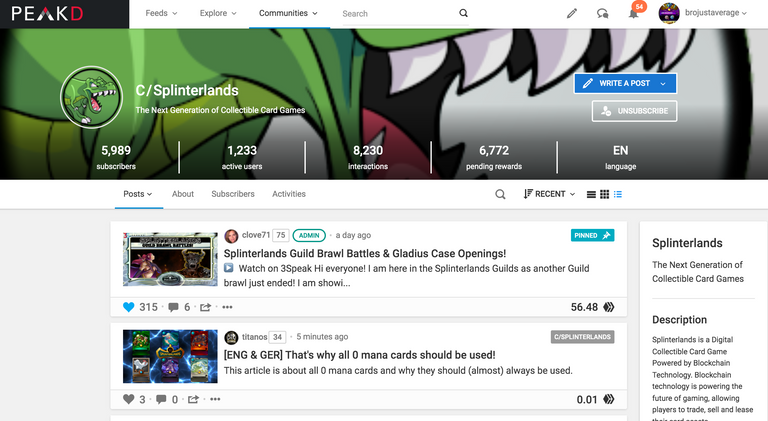 The more you get involved in communities the better the payoff is as well as the more people you meet, I recommend joining a discord for the community as well if they have one.
---
Game Integration
For this section I am once again going to use Splinterlands as an example as not only does the community of Splinterlands itself run on hive but the game is as well. This means that the RC involved in each action is directly linked and by getting more Hive Power you can make sure you won't reach a point where you would run out while playing or opening packs.
On top of just the Hive Power there is the link between HBD's and Splinterlands as just last week I was able to transfer enough to buy another 10 Chaos Legion packs!
You can enter any amount of credits as long as you have enough HBD's.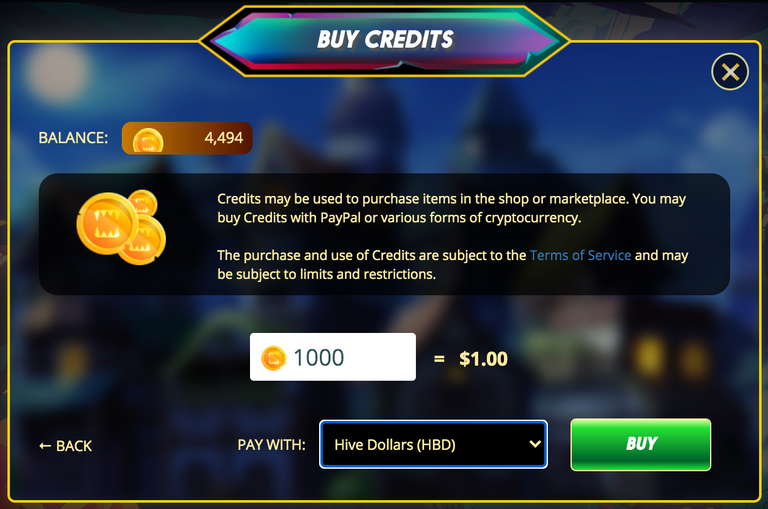 ---

---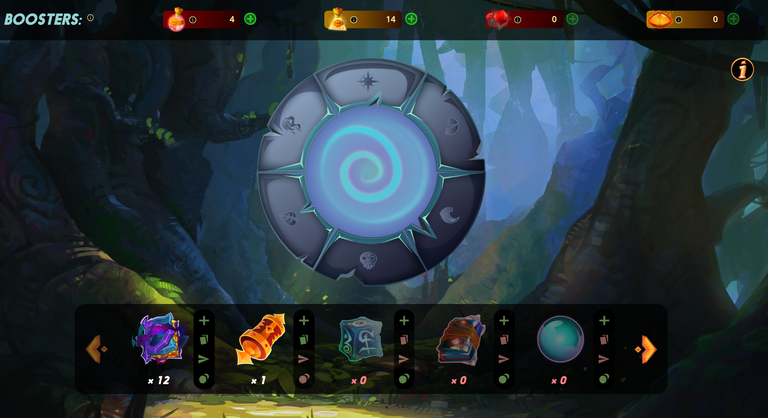 I'm looking forward to my future within the hive community and growing my blockchain and crypto knowledge!
---
Thanks for reading and hope you enjoyed, follow for more awesome content and let me know what you want to see next!
@brojustaverage
Referral: If you want to join splinterlands, use my referral link and get started! https://splinterlands.com?ref=brojustaverage
Twitter: Follow me on Twitter https://twitter.com/BroJustAverage
---
---