Splinterlands Art Contest Week 185 / Medusa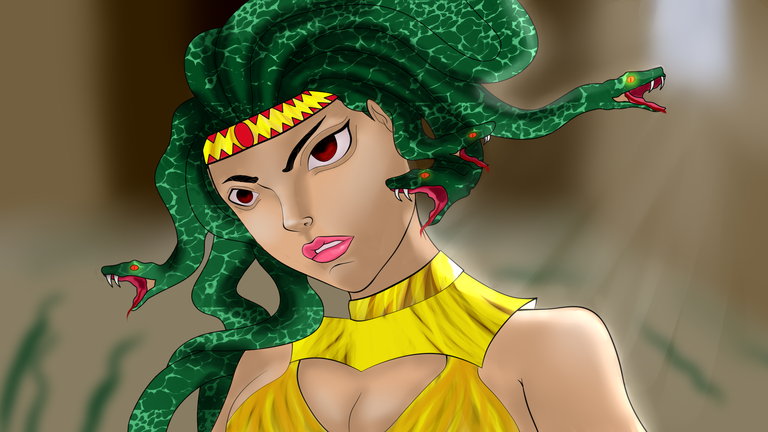 hello @splinterlands community,this week learning to color and participating in the splinterlands art contest ...I bring you Medusa.
Why?
Lately I am reading shuumatsu no valkyrie (very good manga, I recommend it), to summarize, humanity will be annihilated by the gods but they have a chance to save themselves, fighting humans against gods, which gods? all, Greeks, Egyptians, Japanese all facing each other in the coliseum.
The point is that seeing zeus I remembered perseus from the movie "fury of the titans" and from there "medusa" came to my mind and splinterlands also has a card in reference to this,so I decided to draw it.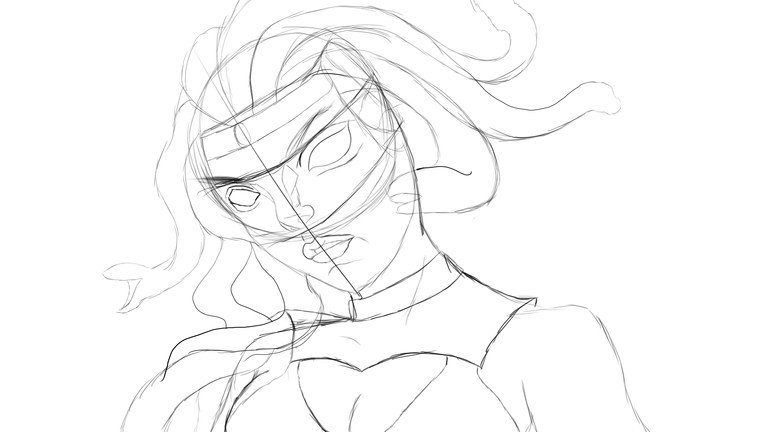 The first thing was to make the sketch, uff how difficult it was, as you know I do not have much time drawing so I looked for reference (according to many draftsmen actually this is not bad, even those who know more are still looking or using references of poses).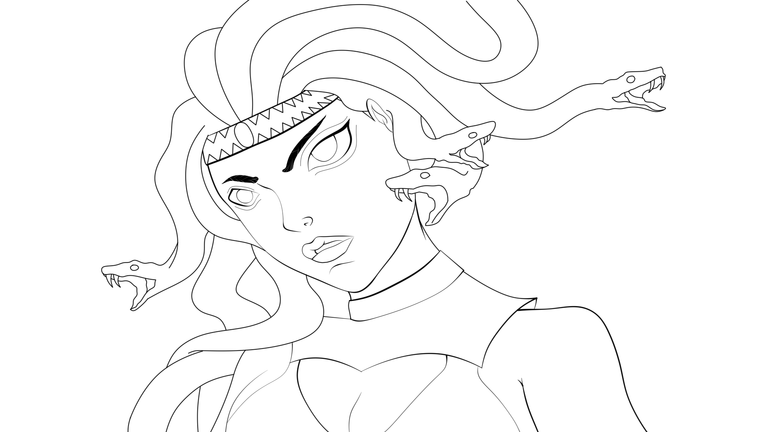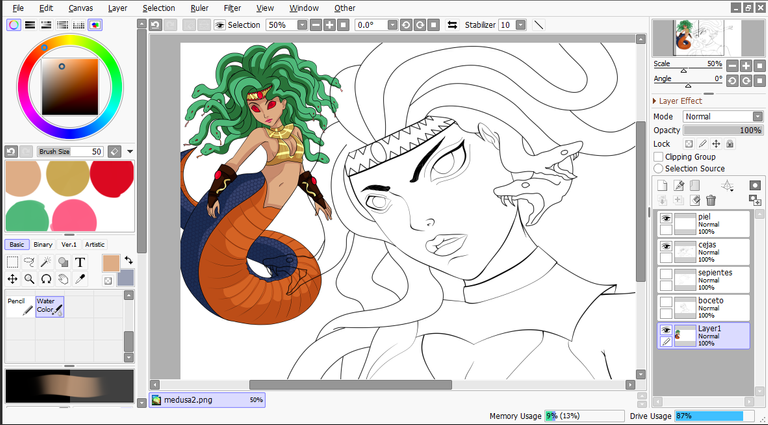 after having the sketch ready, I took the colors from the original drawing of medusa in splinterlands.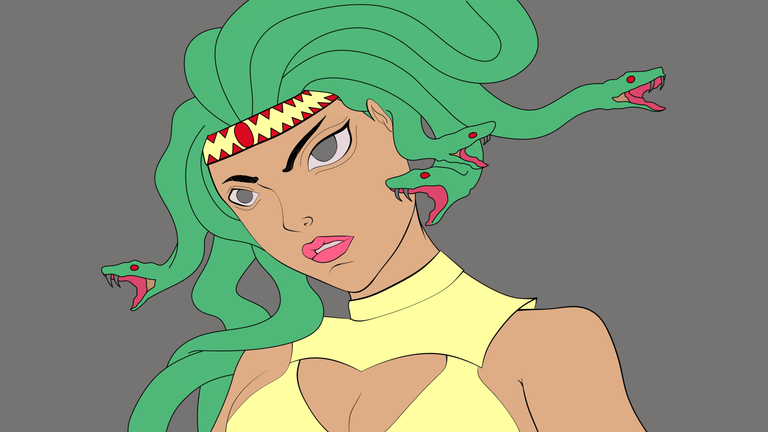 after having the base colors ready, I decided to start with the snakes, so I spent some time looking for a brush that looked a bit like a snakeskin.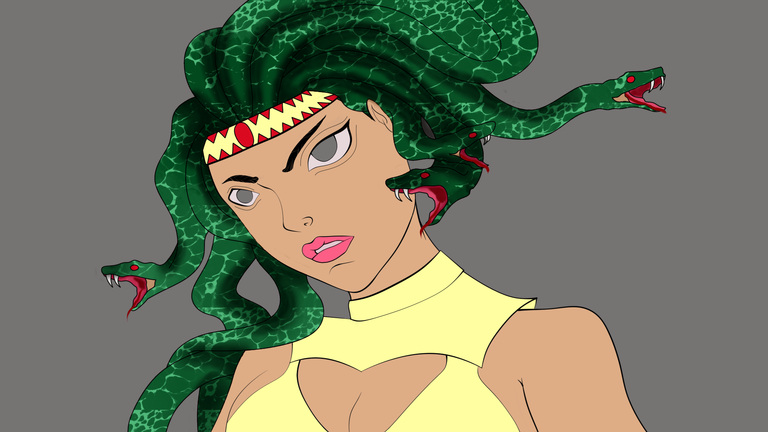 And here comes my favorite part, adding the shadows to the skin and how good it feels to see that I'm improving compared to my previous drawings, I've even done many more that I haven't uploaded, all practicing.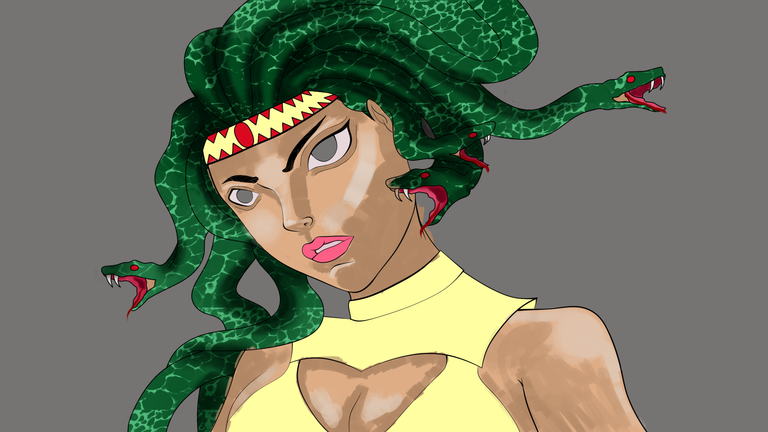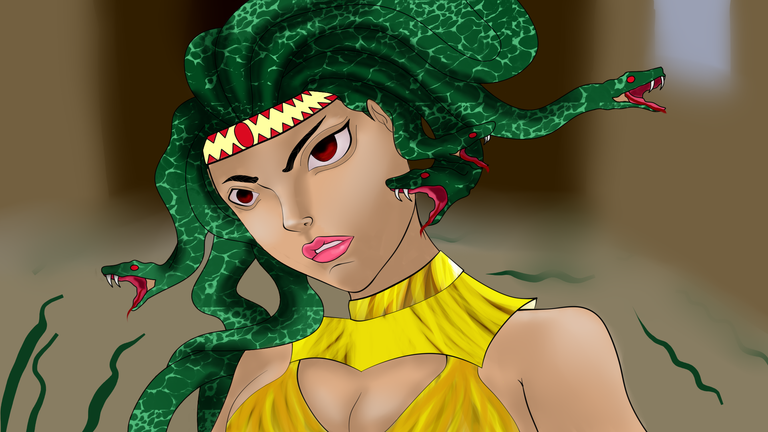 it's looking beautiful, isn't it?
But now comes what I have practiced the least, the background.
I wanted to do something like I was in a room with light coming in through a window, along with some snakes slithering across the floor.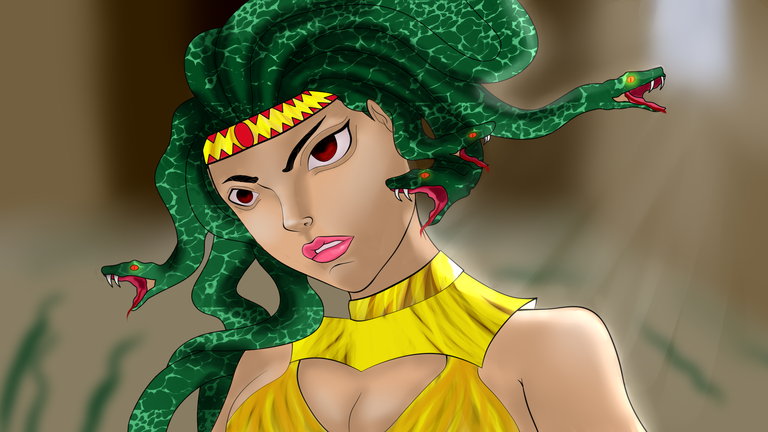 finally I added some lights and finished some details of the eyes of the hair snakes and well, that's how it is...I hope you liked it, if you are a digital artist and you have some advice to give me, please leave it in the comments.

if you want to play splinterlands, you can join as my referral here
Thank you for viewing my post
---
---