Splinterlands AMA Summary - August 6th, 2021 - 8PM Eastern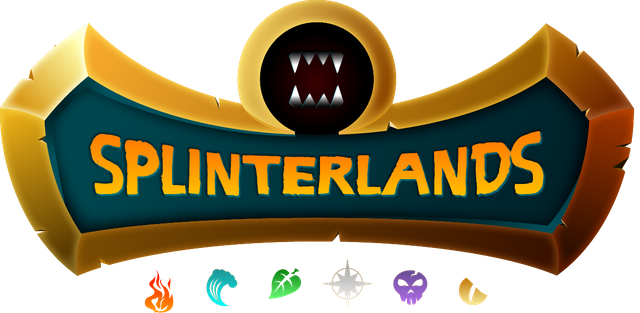 AMA Summary
Speakers: Yabapmatt
Recorder: Homesteadhacker
Main Topics:

Scaling Progress
Chaos Legion release
SPS Rewards/Staking

Chaos Legion
Pre-sale still planned for September

Will be limited per person, and based on the amount of SPS you stake (details TBD)
Definitely will be at least one promo card offered during pre-sale
Will continue airdrops like Untamed and Azmare Dice packs
X amount staked = Y amount allowed to buy during pre-sale
Probably won't be much of a discount, if any

Will be first utility for staking SPS
Economy has yet to be decided still
Will be able to buy Chaos Legion with credits
All the art has been already designed, abilities haven't been yet
---
DEC:
When burning cards, DEC is newly minted
Team can change the peg value, but no intentions or thoughts of doing so
---
Scaling Issues:
Highly recommend reading the scaling update posted a few days ago!
TLDR; Battle information won't all be published to the blockchain anymore

Fairness and provability will still be published
---
Battle Gameplay:
Will keep the same provable fairness without publishing straight to the blockchain

Question was more so in regards to the randomness between players

Changing season rewards reasoning:

Changes were required to make the cooldown changes
Purpose is to restrict players from using the same cards across multiple accounts
---
Card Skins:
Will not pull any skins and won't remove the discount for buying whole sets
---
Land Claims:
Depending on rarity, the SPS points may change (hasn't been thought about yet)
---
Keeps/Castles:
Castles will be considered at least legendary, maybe more than legendary
Keeps will be legendary
---
Future Land:
Possible, but no plans for releasing more land in game
Land was intended to be scarce and limited

Land is not required to play the game
---
Animations:
Nate has been working with artists to create animations like the one shown in last AMA
Not highest priority though
---
In Game Marketplace For Assets Other Than Cards:
Matt really wants to get this out, but doesn't know when
---
Cancelling Rentals:
Team is aware of the bug with cancelling rentals and having it be relisted on rental market
---
Renting API:
Team talks to the Peakmonsters frequently and will get to this after scaling issues
---
Surrenders:
Team understands the frustration, but would result in taking away time in fixing the actual issues
Will revisit if this persists beyond implementing the scaling issues
---
Process For Developing/Testing New Cards/Abilities:
Matt has a huge spreadsheet with all the cards and uses a point system to compare
Judgement call for the most part, but they ensure each new card is fair
Obviously tests on the test server
---
SPS:
All tokens from SPS airdrop have been minted on BSC for the current month

Largest holder is cold wallet for all the tokens given out in the game, for the month
Each subsequent month will have newly minted SPS tokens for that month

Breakdown is in the whitepaper: https://sps.splinterlands.com/
Only the Binance and the diesel pools are counted for the SPS airdrop

Edit From Cryptomancer: Uniswap DEC-ETH and DEC-DAI pools on Ethereum also count
---
SPS Staking:
Unstaking SPS will still count towards your stake amount until it actually leaves your stake pool
Can't issue more than one unstaking process at a time

Will need to cancel first unstaking process in order to start a new one
---
SPS Ranked Rewards:
Will work exactly like how DEC works when winning ranked battles

Will not replace DEC rewards!

No timeframe until scaling issues are resolved

Interesting Remarks During AMA
"You gotta do what you gotta do" - Yabapmatt
"Stake as much SPS as you can" - Yabapmatt
---
Chaos Legion may be released before land claims

Chaos Legion is a standard process, land is completely new
---
Team has expanded and added additional people to provide customer support on Discord/Telegram
---
Team is always looking to do new collaborations with new games or other projects

No announcements at the moment
---
Team has a developer working on a notification system for Splinterlands!

Potential Backlog For Splinterlands Dev Team
Minor Tasks:
Add small icon to let players know they are in an active event that requires an action (Cryptomancer)
Add DEC pegged value in marketplace so players have an ideal how much DEC would be required to buy a card, or how much they will receive if selling a card
Add a new setting to allow players to change the sound volume
Bigger Tasks:
Output more accurate error messaging and possibly include resources to alleviate the issue

Next AMA - Friday, August 13th, 2PM EST (6PM UTC)
---
---