Splinterlands AMA Summary - September 10th, 2021 - 9AM Eastern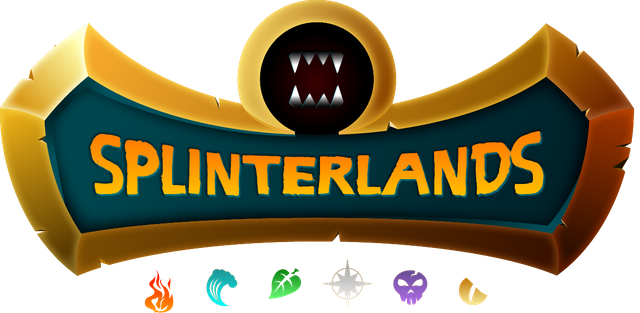 AMA Summary
Speakers: Aggroed, Yabapmatt, Waffles Kitty
Main Topics:

Chaos Legion
Season Rewards
Scaling & Dev Work

Recording Link:

Chaos Legion
Pre-sale is still striving for September, but may go into October

Pre-sale vouchers are still based on your SPS stake vs. total SPS staked

Packs will be able to be bought with Credits, DEC, and SPS

DEC will probably be based on market price!
Packs will probably cost more than $2

Should help the overall economy by not flooding the game and give CL cards more value

Starter deck will include Chaos Legion cards when released

Beta & Untamed --> Untamed & Chaos Legion

Will have lower collection power than the existing editions
---
DEC:
Team agrees that the current DEC earnings for leaderboard players seems unfair

Example: High bronze leaderboard player can earn almost as much DEC as Diamond players
Team will review this DEC earning system in the near-future
---
SPS:
SPS delegation has been designed and may be released soon
SPS earnings from ranked battles will be based more on your league, rather than rating

Team wants to encourage building a more competitive deck and ranking higher

More SPS use cases are definitely a priority once scaling is less of an issue
---
Scaling & Dev Work:
Team is currently focused on critical issues that is preventing the game from running smoothly
New issues that keep popping up will eventually be prevented

"Game will be smooth sailing soon" - Yabapmatt

Team is looking to grow the developing team very significantly

Will probably double dev team fairly soon

A lot of work is going in to fixing the common bridge issues currently

WAX bridge has the most issues, will be next highest priority
---
Season Rewards/Cooldown Changes:
Starting with the current season, season rewards are based on the league you finish in

Not highest achieved anymore!

Cooldowns haven't been changed just yet
---
Bots:
Anyone can play, anyone can participate
Even bots contribute to the economy like a normal player
Team is looking into making bots not affect the average player though
---
Reward Cards:
Still on track to be released on Monday!
See Eye Candy section below!
---
Modern/Wild Formats:
Not all reward cards will be able to be used in the Modern format

Cards with the Untamed and Chaos Legion frames will be allowed
Old Beta frames will not be allowed

Will duplicate the reward pool for both ranked formats

Team will look into changing it if needed after it is live for a few weeks

ECR for both formats is still being determined - Will it be split, or same ECR for both?
---
Collection Power Requirements:
If you want to earn higher rewards, you need to contribute to the ecosystem

The main concept of the game is to build your deck and achieve higher leagues
---
Splintertalk:
SPT rewards are still stuck and not being rewarded due to recent switchover to outpost
SPT rewards will be released once everything is cleared
---
Date: Saturday, September 25th, 2021 | 2 PM - 5 PM EST / 6 PM - 9 PM UTC
DYGYCON is created and sponsored by Splinterlands!
What is DYGYCON?

Digital conference with various blockchain projects, games, and influencers

Can pick up free swag and get in on a bunch of giveaways
Will have a super secret guest

Will be announced in around 5 days on Twitter 👀

🔥 EYE CANDY 🔥
---
More Reward Cards!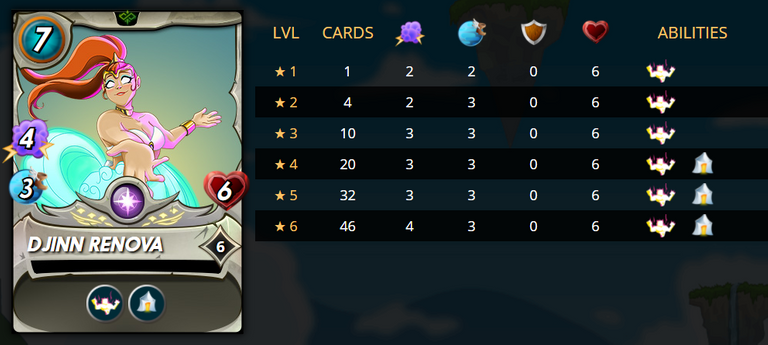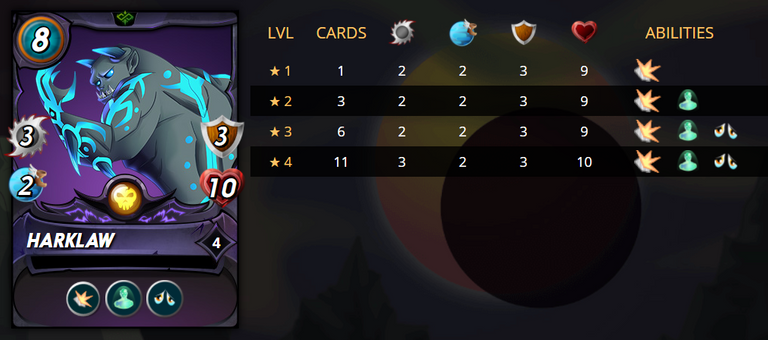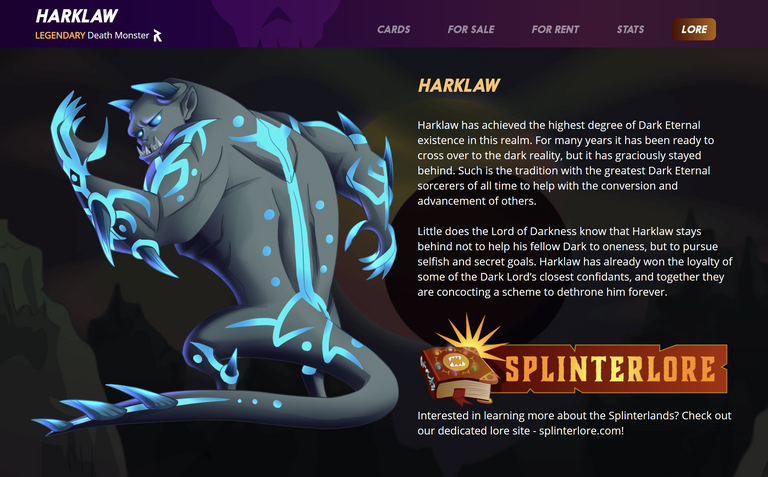 ---

Interesting Remarks During AMA



---
Spellbook purchases don't correlate with card prices
---
Rentals are set in DEC while sales are set in USD due to rentals being put directly in escrows

Helps limit the price fluctuations
---
"There are no guaranteed rewards in this game"
The ability to earn is provided by the game, the rest is up to the player
---
"I don't use shampoo because I barely have any hair" - Aggroed

Potential Backlog For Splinterlands Dev Team
Minor Tasks:
Add small icon to let players know they are in an active event that requires an action (Cryptomancer)¹
Add DEC pegged value in marketplace so players have an ideal how much DEC would be required to buy a card, or how much they will receive if selling a card¹
Add a new setting to allow players to change the sound volume¹
Fix Hive Engine packs not being displayed properly¹
Add functionality to automatically stake your max balance¹
Alphabetize the ability list in the dropdown¹
Bigger Tasks:
Output more accurate error messaging and possibly include resources to alleviate the issue¹
¹ = Carried Over From Previous AMA's

Next AMA - Friday, September 17th, 2PM EST (1PM UTC)
---
---