Splinterlands AMA Summary - September 24th, 2021 - 9AM Eastern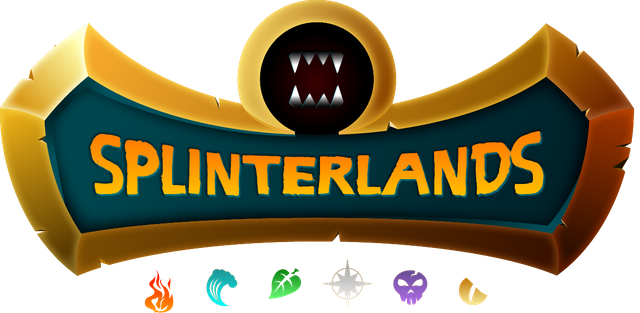 AMA Summary
Speakers: Aggroed, Yabapmatt, Richard (Hardpoint), Waffles Kitty
Main Topics:

Chaos Legion Set & Pre-Sale Information 🔥
Scaling & Team Growth
Dygycon

Recording Link:

🔥 Chaos Legion Set Info - TLDR 🔥
Max Supply: 15 Million Packs
Cost Per Pack: $4
Payment Options: Credits, DEC, & SPS
Airdrops: 13 Airdrop Cards Released + 1 Limited-Edition Promo Card (End Of Pre-sale)

Airdrop Intervals: Every 1 Million Packs Sold

Collection Power: Non-Gold Foil Will Have Half The Power Of Untamed Cards

Gold Foils Will Have 1/4th Collection Power

SPS Points Per Pack: 300 Points
---
🔥 Chaos Legion Pre-Sale Info - TLDR 🔥
Pre-Sale Max Supply: 1 Million (Out Of The 15 Million)
Pre-Sale Cost Per Pack: $4
Payment Options: Credits, DEC, SPS

Payment Bonus: 10% Discount For Any Pack If Paid With SPS 🚀

Bonus Packs:

100 - 499 - 10% additional pack bonus
500 - 1999 - 15% additional pack bonus
2000+ - 20% additional pack bonus

When Open? Packs Can't Be Opened Until Released In Game
Vouchers: 1 Voucher + $4 = 1 Chaos Legion Pack

Max Voucher Supply: 1 Million Total
Daily Voucher Supply: 33,333.333 Daily
How To Get: Your SPS Staked vs. Total Staked Across All Players
Markets: Bought/Sold On Hive Engine

Pre-sale Rewards:

Airdrops: All Pre-Sale Purchases Will Count Towards The Airdrop
Limited-Edition Card:

Each Pack - 2% Chance To Receive Limited-Edition Promo Card
Each Promo Card - 2% Of Being A Gold Foil (1/50 On Average)
Every 50 Packs Bought = 1 Guaranteed Promo Card
Every 1000 Packs Bought = 1 Guaranteed Gold Foil Promo Card

In-Game Title NFT: "The Legionnaire" = 1000 Packs Bought 👀
Top 6 Buyers: Will Design Their Own Summoner Card

Will Be Added Into Chaos Legion Set As One Of The 13 Airdrops

Pre-Sale Start Date: Monday, October 18th, 2021
Pre-Sale End Date: Wendesday, November 24th, 2021
Voucher End Date: Wednesday, November 17th, 2021 (30 Days Total)
---
🔥 New Ranked Play Format - TLDR 🔥
Modern Format: Untamed, Azmare Dice, & Chaos Legion Editions
Wild Format: Any Card Is Allowed
Each Format: Will Have Separate DEC Reward Pool, SPS Reward Pool, & Leaderboards
Release Date: Once Chaos Legion Is Released

Chaos Legion
Price point for the packs affect the entire game economy

Price to low, players could buy packs and burn the cards for DEC

Won't need vouchers for bonus packs

Buy 100 packs with 100 vouchers, you still receive 110 packs

Vouchers will be minimally traded on Hive Engine, will try to maybe get on PancakeSwap as well
Plan to keep using vouchers at end of pre-sale\

Vouchers are a measurement of your SPS Staked Days

There will be a 1% chance to earn a Chaos Legion pack in chest rewards
The limited-edition promo card may be a Legendary Death Summoner 👀
---
DEC:
Reward pool will double once Modern/Wild format is launched
Team doesn't control the DEC market price
---
SPS:
What happens to SPS when used to buy credits and Chaos Legion packs?

No burn mechanisms just yet, but Aggroed is a big fan of burning 🔥
---
Scaling & Dev Work:
Still absolute top priority
Onboarded top notch developers and team leaders, still hiring others
New Hire - Hardpoint

Vice President Of Engineering 🚀
Will work on streamlining, scaling, and managing everything in regards to the game
"Not about fighting fires, it is about building a great product"
---
Affiliate Program:
SPS purchases may account towards affiliate program - TBD
---
Land:
Matt wants to re-focus on land expansion very soon
Very disappointed land expansion has been delayed so much

Scaling comes first though!

Content creation is still being worked on
Team is getting more and more ambitious every day with land
---
Bots:
Bots aren't going away
Will do everything the team can do with exploits in the economy with bots

Not done perfectly, will be fixed overtime
Team knows there shouldn't be an advantage with bots over players

Once Chaos Legion settles down, bots will be discussed more
---
Modern/Wild Formats:

Modern format will probably have a change in power requirements per league
---
Exchange Listings:
Have talked to big exchanges all the time
Aggroed is not pushing it as much

Game isn't prepared for the big influx just yet

Be patient, exchanges are reaching out all the time to the team
---
2PM - 5PM EST on Saturday, September 25th
DYGYCON is created and sponsored by Splinterlands!
What is DYGYCON?

Digital conference with various blockchain projects, games, and influencers

Can pick up free swag and get in on a bunch of giveaways

Interesting Remarks During AMA



Splinterlands 11x in August
Doubled in September
On track to double again by end of year
---
Development team is growing and cloning Yabapmatts!
Yabapmatt will then be able to focus more on core game mechanics
---
The game growth has been keeping Aggroed up all night
Conversations are moving from millionaires reaching out, to billionaires!

Potential Backlog For Splinterlands Dev Team
Minor Tasks:
Add small icon to let players know they are in an active event that requires an action (Cryptomancer)¹
Add DEC pegged value in marketplace so players have an ideal how much DEC would be required to buy a card, or how much they will receive if selling a card¹
Add a new setting to allow players to change the sound volume¹
Fix Hive Engine packs not being displayed properly¹
Add functionality to automatically stake your max balance¹
Alphabetize the ability list in the dropdown¹
Bigger Tasks:
Output more accurate error messaging and possibly include resources to alleviate the issue¹
¹ = Carried Over From Previous AMA's

Next AMA - Friday, October 1st, 2PM EST (6PM UTC)
---
---