Opening my first Gladius Pack ever 😄

Hey everyone,
It has been a while since I wrote my last "real" post on the Hive blockchain. Sure, there's all my Actifit report cards but I don't think of them as high quality posts. The reason why I haven't been that active is mainly because I was super busy with learning for my upcoming exams (and still are!) but I hope I will post more often in the future.
I've been a member of the Disciples of Helio guild in Splinterlands for some weeks now and have been battling in a lot of brawls so far. At the end of each brawl every participant who won at least 1 game get merits which can be redeemed for Gladius packs (among other items). I finally reached 2,000 merits today, so I could buy my first Gladius pack. And now I want to share what new cards I've received.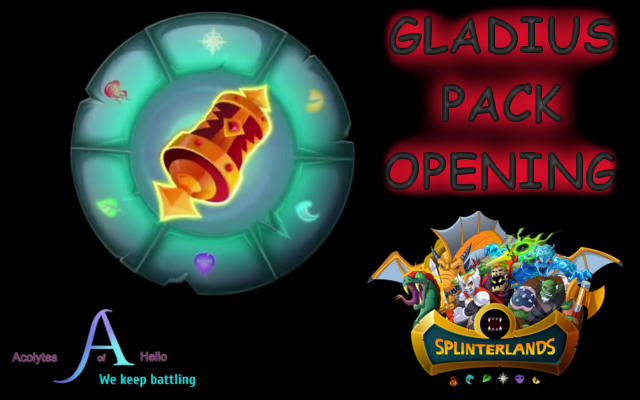 The last brawl
The Disciples of Helio & our sister guild The Acolytes of Helio are fearless brawl fighters. We try to assign the open frays to members who have a fitting card collection and everyone is trying his/her best. And the last brawl of the Disciples of Helio was almost perfect, we ended up as 2nd. Therefor everyone received 600 merits, which is pretty sweet 😎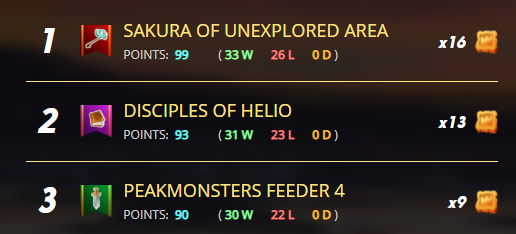 We ended up with 31 wins out of 53 matches which is equal to a win rate of 58,49% - that's the best result we reached (at least since I joined the guild). I fought 4 battles of which I won 2, so that's not bad. But @indiebandguru and @pix21 were the ones who made the difference by winning all their games - which adds up to a total of 13 victories! Great job guys 💪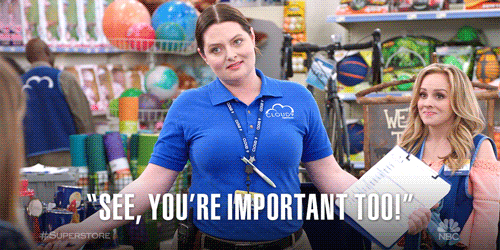 Source
Pack opening time
Now let's get to my Gladius pack. I was really excited about finally opening one because I already saw some of those strong gladius cards and have played against opponents playing with them in the past. They are super strong and so I was hoping to get some powerful cards. Here's what I've received from the pack: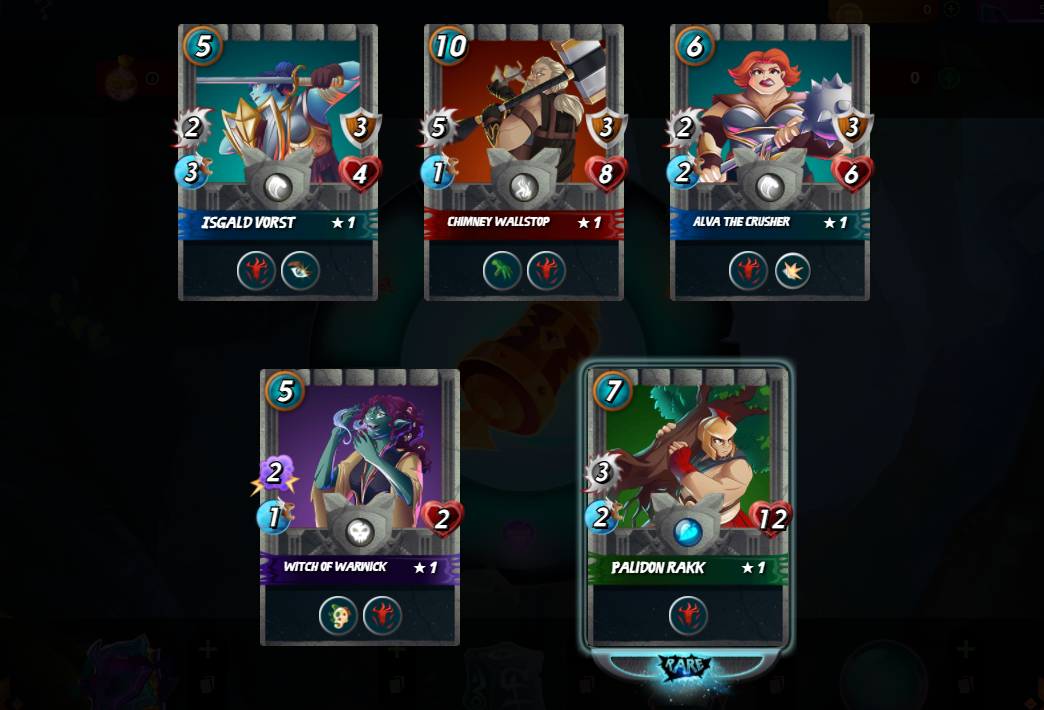 Not the best cards possible but I am still happy with the result. Every of those card has the bloodlust ability which is really overpowered. In addition to that I own some additional high attack cards now: The Chimney Wallstop has a lot of health/armor and also 5 Melee attack! Immagine if he kills an enemy and get even stronger due to his bloodlust ability. Only problem is that he costs 10 mana which is a lot. I love Isgald Vorst as well, 2 attack combined with opportunity can be really strong. The Witch of Warwick can be helpful as well if she survives long enough. She gains health with every hit and once she killed one or two monsters she might be extremely strong too. Not sure what to think about the other two cards, they seem nice as well but I like the other ones more.
Join us
We're always searching for commited and ambitious players for our guilds! If you want to be a part of an awesome group of Splinterlands players who support each other and form a gaming DAO, you should definitely join us. Make sure to read this post where you'll find some rules of our guild and also feel free to join our Discord. I hope to see some of you in our guild in the future. Become one of us!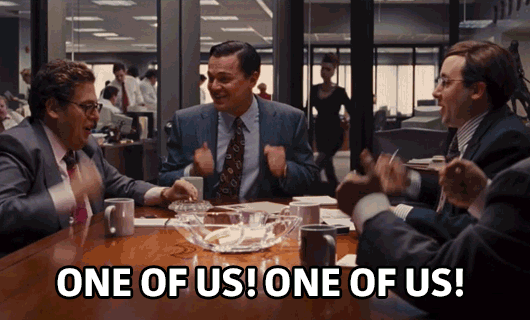 Source
Alright, that's it for now. Thanks a lot for reading, I appreciate all the support. I set the @acolytesofhelio account as beneficiary, so we can upgrade our barracks building to level 2 sooner and use those awesome gladius cards.
Not playing Splinterlands yet? Start your adventure here.
Hope to see you guys tomorrow as well, that's when my Rabona report post for the 1UP Cartel will be published.
Cheers ✌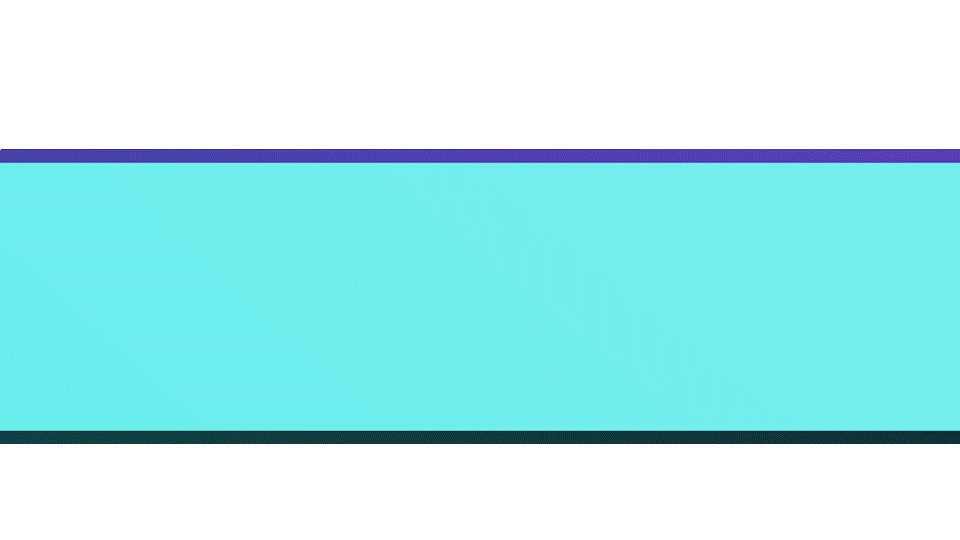 ---
---