And Now For Something Completely Different: Using Wood Nymph in Battle!
This week's Share Your Battle challenge features Wood Nymph! I have to admit that the title of this post is slightly misleading - anyone who has spent even a little bit of time playing on the ladder recently can tell you that earth splinter magic is a very common strategy. However, I have not previously gotten the opportunity to play with Wood Nymph, and this challenge provided the perfect opportunity to try out a new (to me) card.
Wood Nymph is a magic attacker with healing. Or maybe a healer with magic damage, depending on how you want to think about it. I, like many people, have been using earth magic frequently in battles, and enjoyed getting to try out a new lineup piece.
If you wanted to jump right to the action, the Battle Link is right here. Want to hear some more about the lineup and my strategy? Read on further!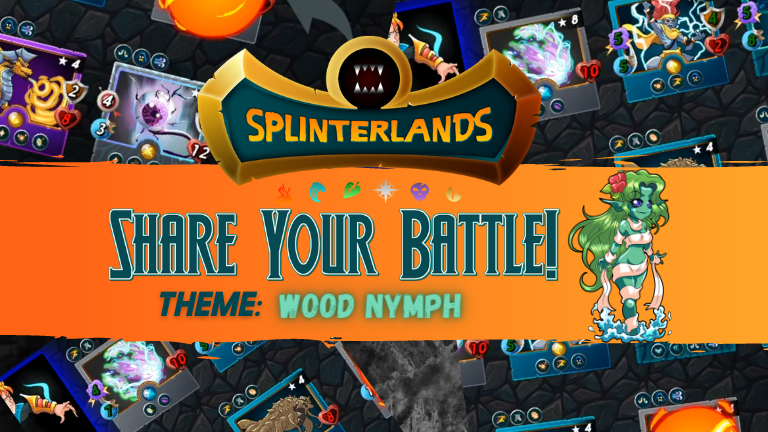 ---

First up: the ruleset. This was a little bit of a funny ruleset because of the high mana cap in combination with Little League. It works well for using Wood Nymph though, since she (just barely) fits under the cost cap, and the most common anti-magic splinter, death, isn't allowed.
---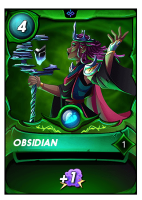 Wood Nympth is in the earth splinter so we'll be choosing an earth summoner. Obsidian is great because it'll boost our Wood Nymph and other magic damage. Using a 4 cost summoner (instead of a 3 cost one) is perfectly fine since we have plenty of mana to spare, thanks to Little League.
---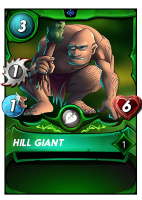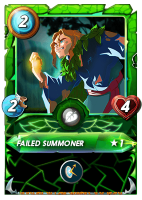 I started my team with some monsters which would do their best to stall my opponent's team. Hill Giant has a relatively high amount of HP which in combination with the Equalizer ruleset will ensure that all of the monsters on the field have at least 6 HP. Failed Summoner was added in order to provide some extra tankage, and to try and counter any potential magic damage that my opponent might bring.
---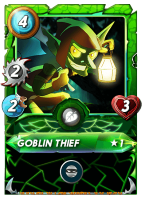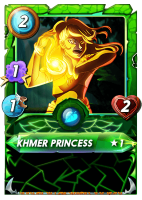 Goblin Thief and Khmer Princess make up the first half of my lineup's damage output. Khmer Princess is magic damage and will get boosted by Obsidian. I could have also put in another magic attacker in Goblin Theif's place, but I brought it on the off chance that it could do some damage to important monsters at the back of my opponent's lineup.
---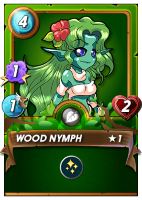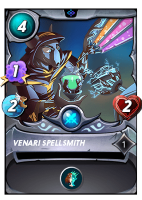 Wood Nymph and Venari Spellsmith both provide additional magic damage, and Wood Nymph will provide some welcome healing to my front monster. I was careful to place the Venari Spellsmith at the back so it could protect the Weed Nymph from potential sneak attacks.

With the lineup set, it's off into battle! When I see the selected teams I am hopeful - my opponent has brought less overall damage output than me once the boost from my Obsidian is taken into account, and the relatively low amount of sneak and opportunity should minimize any potential complications. Importantly, my Wood Nymph is positioned well to stay alive for a while and to provide healing to my front line. Unfortunately there was only 1 magic monster on the other team which minimizes my Failed Summoner's impact, but the rest of my team will hopefully be enough to do the job.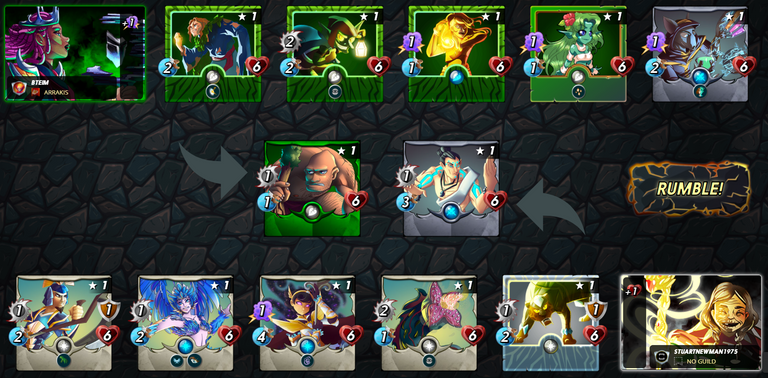 ---
When the battle begins my initial impression seems to hold up - after the first round is over my monsters are taking small amounts of damage, but healing from the Wood Nymph is helping considerably and my Venari Spellsmith in the back is doing a great job of protecting it.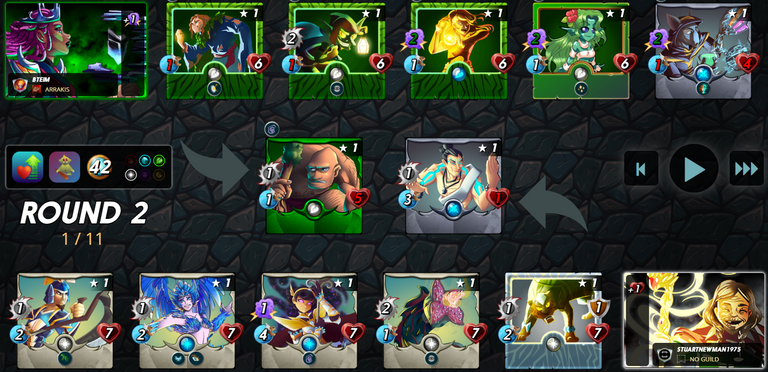 ---
A couple more rounds in and the tide is appearing to turn in my favor. My front and back monsters are both taking considerable damage but my overall lineup is dealing out more than it is receiving, and I have already managed to pick of a couple of my opponent's monsters.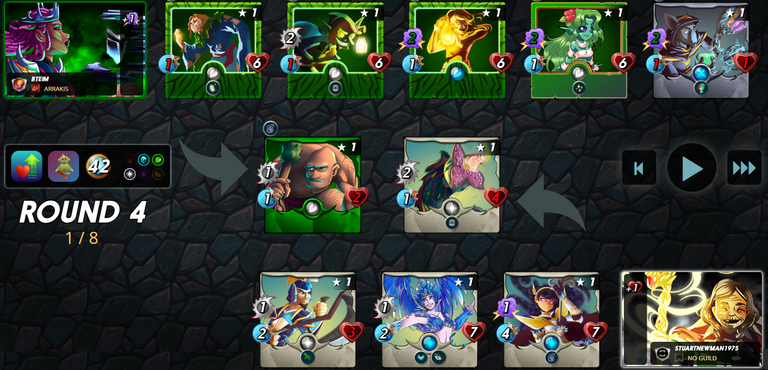 ---
This battle ended up being quite a bit of a slog, but by round 6 it was nearly over. At this point all my opponent has left is a Celestial Harpy, and I still have plenty of damage left plus Wood Nymph's healing. It takes another round and a half after this point to seal the deal, but by this point the battle is all but over. And again, if you wanted to see the whole battle for yourself, you can see it right here.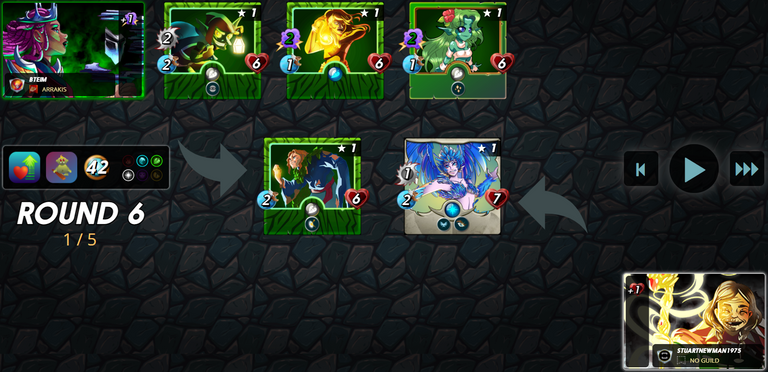 ---
My strategy of having my meat shields hold the front while my back line damage melted everything worked out very well. I did lose a few cards, but the final outcome wasn't close at all. Wood Nymph was by far the MVP in this battle. She really did it all by provided 7 turns of healing to go along with 7 turns of boosted magic damage output.
This was my first time trying out Wood Nymph and I really enjoyed it - having a low cost healer who also dishes out some magic damage is extremely useful.
For 2 less mana than Goblin Psychic, you give up a single point of damage and 1 health. In mana-constrained rulesets that is a trade which may work out well for you, not to mention that you have the option of running double healing. I'll definitely be adding Wood Nymph to my shortlist of cards to rent when I'm looking to run a earth magic deck!

Thank you so much for reading all the way to the end. Interested in seeing some more of my writing in the future? Be sure to give me a follow! In the meantime, if you'd like to see some of my recent posts:
---
Thinking about giving Splinterlands a try but haven't signed up yet? Feel free to use my referral link right here: https://splinterlands.com?ref=bteim, and be sure to reach out to me if you have any questions!
---
---