Splinterlands Economics: The 10,000 Hour Rule
Hello everyone! We are back again today with another edition of Splinterland Economics - a series in which we introduce a basic economic concept and then apply it to Splinterlands. If this is your first time reading, just to tell you a little bit about myself: my day job is in an unrelated area but I consider myself a little bit of economics nerd - I read a little (or maybe way, way) more news than I should, double majored in econ, and am obsessed with optimization. I love the way Splinterlands is equal parts card game and resource allocation game. My goal with these articles is to share a little bit of what I know with you all.
Our subject today is something which you may have heard of before. But while on the surface it is a very simple idea, applying it properly in order to achieve mastery is slightly more complicated than you may think at first glance. Today, we'll be discussing the 10,000 hour rule - what it is, and how we can use it to our advantage in Splinterlands and elsewhere.
---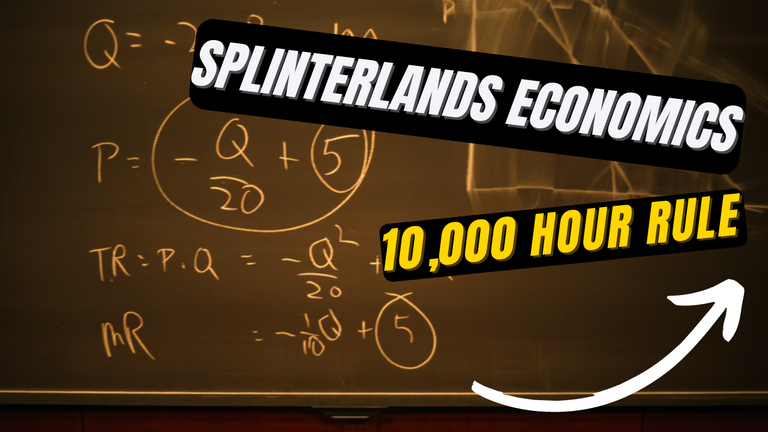 ---
What is the 10,000 hour rule?
I (along with plenty of other people) first heard of the 10,000 hour rule from Malcolm Gladwell in Outliers. The rule is a simple one - if you practice a particular skill for 10,000 hours then you can achieve mastery at that skill. In the years since, I have heard plenty of other mentions of it, so much so that I would consider it part of "pop economics". Which is not to say that it is bad, but it does mean that sometimes when it gets mentioned, people are just repeating what they heard elsewhere and occasionally some of the underlying meaning has been lost. This "rule" is a popular one because it is easy to remember (10,000 is a nice, round number), and it sounds amazing - you can be great at anything you want, if you just put in the required amount of time!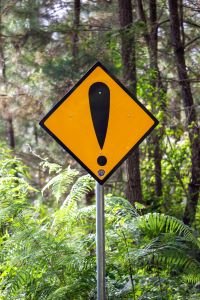 As with nearly any rule, the 10,000 hour rule has a number of conditions and caveats. It is important to remember that this is just a rule of thumb. It may not apply to every skill, and 10,000 hours is a rough number, with the actual amount of time for expertise variable depending on the skill being practiced and the individual attempting to learn it.
The major key to the 10,000 hour rule, and something which may be easily overlooked, is the quality of practice. Practice must be focused, with the intention of improving at a skill. One of my high school teachers was fond of telling us that "practice does not make perfect, practice makes permanent", and that is a statement to keep in mind - if you practice bad habits, then you'll just maintain those bad habits, or even make them worse. For example, lifting weights with a poor or improper form can easily lead to imbalanced muscles or even injury. And playing a game with little care for your skill at the game or the outcome will most likely result in little to no improvement.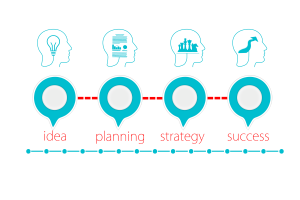 While there are a number of qualifiers and it is not a hard and fast rule, the 10,000 hour rule does give us an important lesson. Consciously trying to improve at something, given enough time, will eventually set us on the path the expertise. If you have read about an athlete showing up early to practice in order to get more repetitions in, musicians staying up to play at all hours of the day, or winemakers traveling between hemispheres to participate in 2 harvests per year, those are all examples of people putting the 10,000 hour rule to work. More time spent doing something, if done well, will result in greater skill.
---
How do we apply it to Splinterlands?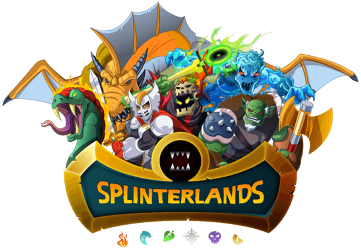 Splinterlands has many areas that are highly skill intensive. The most obvious one is ranked play on the ladder. While Splinterlands is a relatively young game and it seems unlikely that someone will actually hit 10,000 hours grinding ranked matches, approaching ranked battles with a goal of improving your skill at the game can dramatically help you to climb the ranking ladder and to make the most of your card collection or rentals.
You can focus your practice here by paying close attention to what you are doing. Be aware of which cards are being used, and how are they interacting. If you see patterns of certain cards being used more frequently, then that is important information too. And please, PLEASE don't go ahead and just skip watching the battle - unless it is a 100% foregone conclusion then seeing how it will play out gives you additional information for future battles!
Other areas adjacent to the actual card game also require or benefit from skill and experience. Participating in the card or rental market? Developing projects related to the game? Creating art or other content with your favorite characters? All of these activities are areas in which you may be able to focus your practice in order to improve your skill and efficiency in the future.
Similarly to playing on the ladder, you can focus your practice by paying closer attention to what you are doing. A good way to do it that I often use is to attempt to break down a skill or activity into separate sections, and try to focus on each part one at a time. For example, if you are trying to improve your blogging you may choose to spend time working on your formatting, or making your posts more coherent, or more engaging to readers.
---
Why should we care?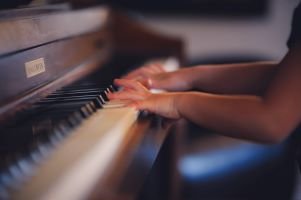 Whether you are playing your favorite game, learning on a useful skill, or working at your job, remember that becoming better at whatever you are doing is just a matter of applying yourself over a sufficiently long period of time. Don't expect it to happen overnight - after all, 10,000 hours is the equivalent of 250 40 hour work weeks, or nearly 5 years! But if you don't start somewhere then you'll never get there for sure.
I am strongly of the opinion that if something is worth doing, then it is worth doing well. This is just me, but if I'm spending time doing some sort of activity, then I will usually choose to spend a slightly larger amount of time in order to pay closer attention to what I'm doing. This can result in me improving my skill level and over time, possibly even reaching the amount of practice I need to achieve mastery. And in the meantime, I'll probably get more out of that particular activity while I'm at it!
---
Thank you so much for reading all the way to the end. Interested in seeing some more of my writing in the future? Be sure to give me a follow! In the meantime, if you'd like to see some of my recent posts:
---
Thinking about giving Splinterlands a try but haven't signed up yet? Feel free to use my referral link: https://splinterlands.com?ref=bteim, and be sure to reach out to me if you have any questions!
All images used in this article are open source and obtained from Pixabay or Unsplash. Thumbnails borrowed with permission from the Splinterlands team or made in Canva.
---
---