Yer Not a Wizard, Harry - Battling with Wands Out!
In the spirit of the new weekly Battle Mage Secrets challenges, I would like to take a look at a Splinterlands battle with a particular focus on a ruleset. While this week's Battle Mage challenge is dealing with Armored Up, the ruleset I will be examining in this post is the polar opposite - one in which armor plays nearly no role at all, outside of some specific monster abilities. Today, we will be taking a look at a battle with the Wands Out ruleset!
Wands Out limits the selectable monsters to ones with magic attacks. While this does leave the possibility of monsters with dual attacks, for the most part this means that we will only have to worry about magic attacks. This gives us a golden opportunity to stack as much anti-magic on our team as possible - unfriendly monsters, put those wands away!
If you wanted to jump right to the action, the Battle Link is right here. Want to hear some more about the lineup? Read on further!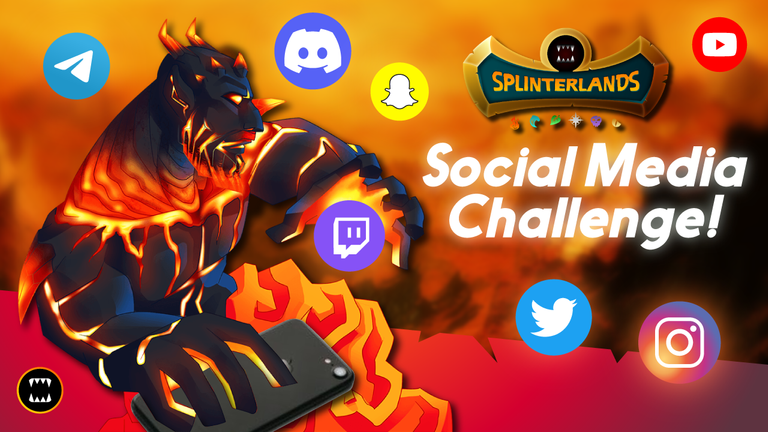 ---

First up: the ruleset. As I mentioned at the start, this is a battle with the Wands Out ruleset. Having only magic attackers allowed into the fight seriously limits the available monster choices and means that we have a fairly good idea of what strategy our opponent will be using. That means it is the perfect time for some counter-play.
---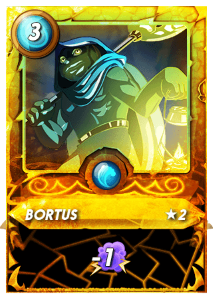 I noticed that the Water splinter was available. Bortus is a perfect pick for an anti-magic summoner, especially when there is a low to medium mana cap. We only have 19 mana to work with in this battle, so being able to select a summoner with a highly relevant ability for just 3 mana is a no brainer.
---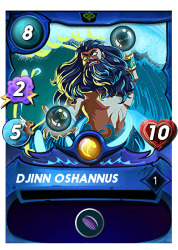 Going with the theme of anti-magic, I dedicated the bulk of my mana for this battle to a serious tank. Djinn Oshannus is an amazing magic attacker who can work as a tank even in regular fights. In a battle where we know every monster will have a magic attack, Oshannus becomes straight up bonkers. Oshannus' Void ability will reduce all magic attacks coming his way, and will even reduce 1 damage attacks to 0. This means that enemy monsters will need to have 2 magic attack in order to even do any damage at all. Couple that with the fact that Djinn Oshannus has 10 health, and you have a monster that is well positioned to stick around for a long time.
---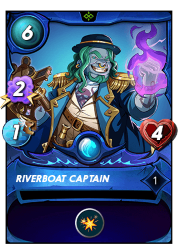 I had 6 mana left at this point, and wanted to have a bit of indirect damage. Riverboat Captain fit the bill, as a magic attacker with Blast. This ensured that I would be able to put some pressure on the monster in the second position, giving me some play even if my opponent had a particularly tough monster at the front of their team.

With the lineup set, it's off into battle! When I see the selected teams I am a little concerned - my opponent has brought a magic lineup, as expected. But they have also managed to fit in 3 monsters with 2 magic damage each, as well as a summoner with a magic attack buff. Djinn Oshannus' Void will still be very useful, but he will be taking quite a bit more damage than I was planning for.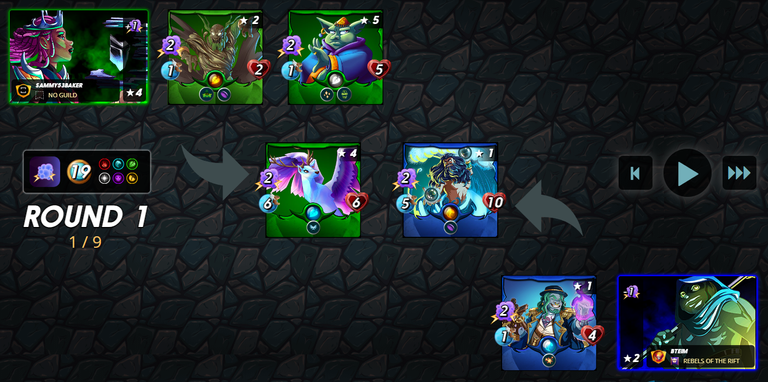 ---
The battle starts off, and it is a bit of a tug of war. My monsters attack, and the opposing Goblin Psychic uses Tank Heal to heal the front line monster up a bit. Luckily my team's attack is greater than the healing, but things are progressing much slower than I would have liked.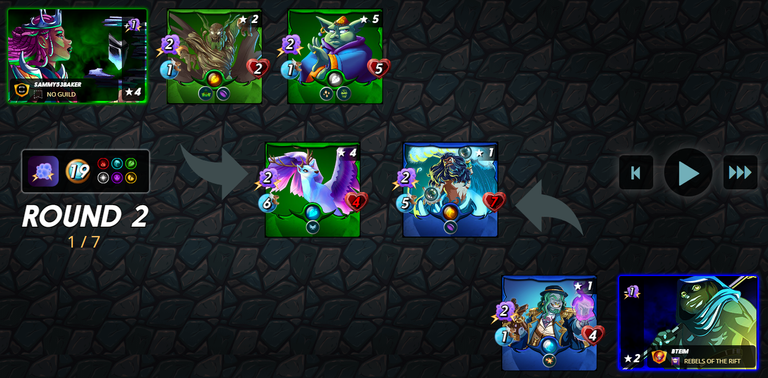 ---
One more round and my opponent's Regal Peryton finally goes down. But it comes at a price - Djinn Oshannus has taken heavy damage, and enemy Goblin Psychic in the back has quite a bit of health. This is going to be a close one!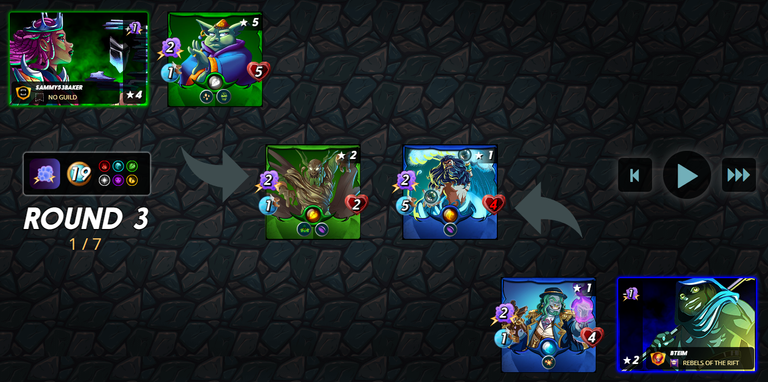 ---
It ended up taking two more rounds, but by the start of round 5 the writing was on the wall. Goblin Psychic is down to 3 health, with my Djinn Oshannus hanging on with just a single health point left. Luckily, my monsters get to attack first and seal the win. And again, if you wanted to see the whole battle for yourself, you can see it right here.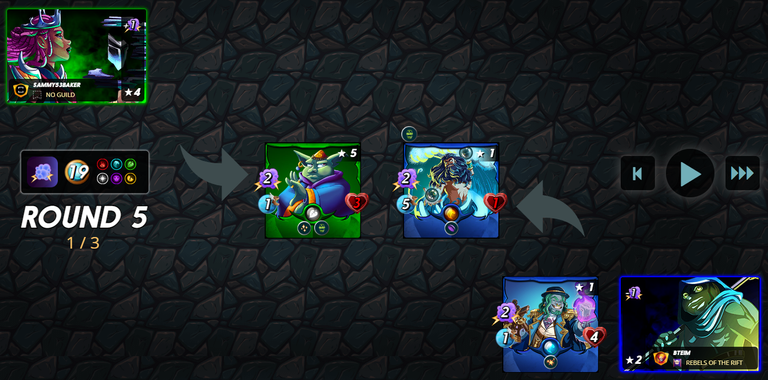 ---
In the end, my heavy anti-magic strategy was able to pull off the victory. It ended up being a close one - if my Djinn Oshannus has fallen then Riverboat Captain would not have been able to outrace Goblin Psychic's healing and I would have lost. But notably, I was playing with a serious level disadvantage and was able to overcome it with this lineup.
This battle shows the power of having a diverse set of summoners and monsters available in your toolkit. With the new rulesets in the pool, not to mention having 3 rules in many battles, there are often going to be games where you are forced, or at least strongly encouraged, to go with a particular strategy. When that happens, having the perfect monster or summoner for that game can make the difference between a win or a loss.

Thank you so much for reading all the way to the end. Interested in seeing some more of my writing in the future? Be sure to give me a follow! In the meantime, if you'd like to see some of my recent posts:
---
Thinking about giving Splinterlands a try but haven't signed up yet? Feel free to use my referral link: https://splinterlands.com?ref=bteim, and be sure to reach out to me if you have any questions!
All images used in this article are open source and obtained from Pixabay or Unsplash. Thumbnails borrowed with permission from the Splinterlands team or made in Canva.
---
---