Fungi Friday: Gobble, gobble??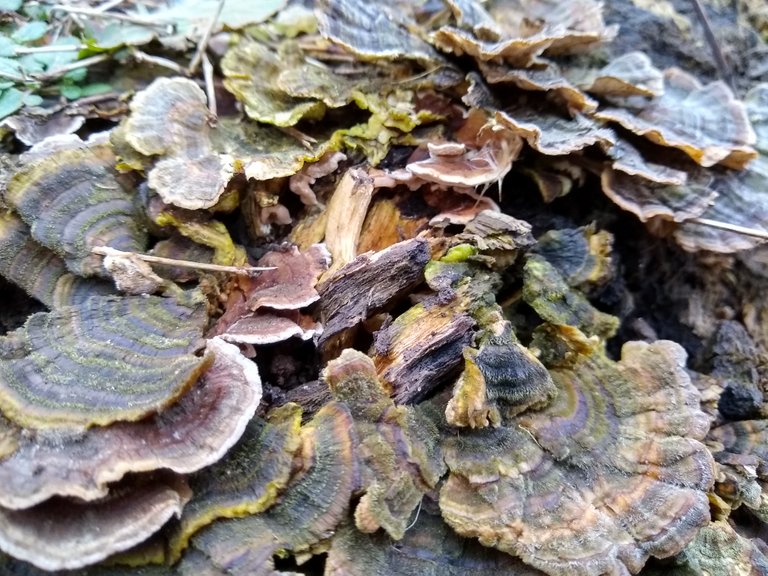 I'm a special type of fungi!
---
This is one of the most common fungi you can find they tell me. A turkey tail. I understand the reason for it as it does look similar to the bird at least from the back 😀 The interesting multi colored pattern is what caught my eye. They're growing out of an old tree stump as that's one of the places they love to grow along with everything else I see.
---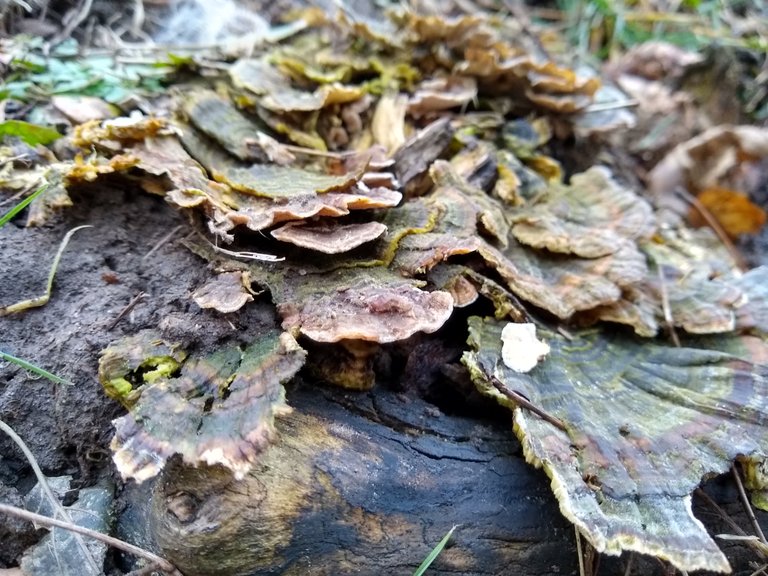 A wave of fungi coming at you. You know you love it.
---
The turkey tail is used in traditional Chinese medicine and is often used to boost the immune system. They don't look very appealing and appear dead to me.
---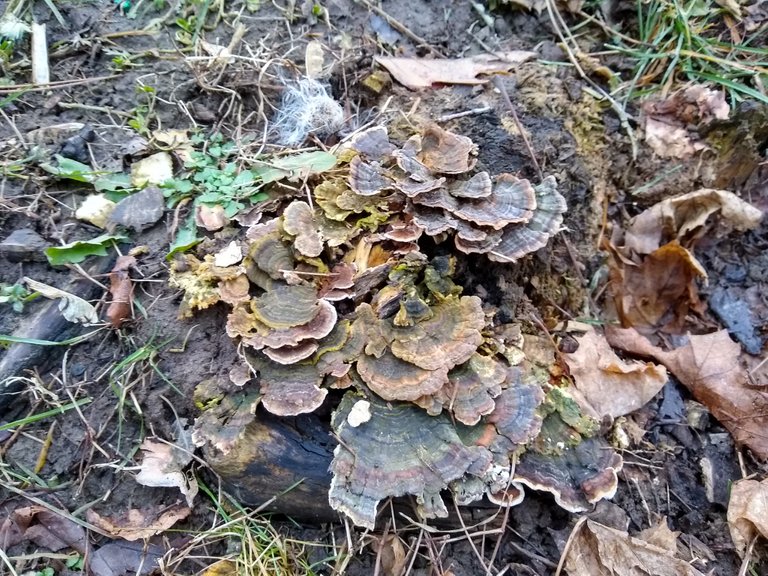 What is the piece of fluff approaching? Be on guard people.
---
These darn fungi love to live within stepping distance. I don't understand it. My eyes need to be wide open when stomping around or splat, there goes #FungiFriday. Luckily it didn't happen………………. this time.
---
My contribution to #FungiFriday by @ewkaw
My dearest bovine friend you ask, how may I join this exciting community? I have all the details for you my fungi loving friend. The guidelines are easy to follow and if I can do it so can you. I'll be seeing you soon enough I'm sure!
How to join #FungiFriday

When Friday comes (UTC time) post your own, original photo/drawing/art/food/anything-at-all of any type of fungi

Add #FungiFriday tag (it doesn't have to be your first tag)

Include "My contribution to #FungiFriday by @ewkaw" anywhere in your post.
---
---