$100 Splinterlands Summoner Giveaway Event!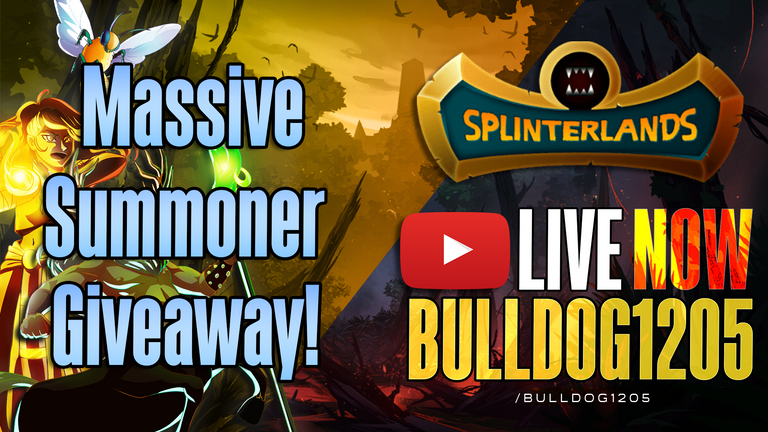 I'm excited to announce that I will be hosting one of my largest giveaway events ever this week! Over the course of the next 2 days I will giving away one of every modern rare summoner in Splinterlands! There are 17 such cards, with an individual value of up to $20 and a grand total value coming in just shy of $100. 8 will given away during a livestream beginning on Monday at 5 pm eastern, 8 will be given away during the livestream beginning on Tuesday at 10 am eastern, and the final summoner will be given to a random user who retweets my promotional tweet of the streams.
Winners during the streams will be randomly selected from those active in chat on Youtube during the stream. The stream will be multistreamed to Twitch, Facebook, and Twitter as well but viewers on those platforms will not be entered into the giveaway. Each winner will spin a wheel to randomly determine which rare summoner they win. That summoner will then be removed from the wheel so that exactly 1 of each rare summoners is distributed over the course of 2 days.
The giveaways are being provided by The Sango project. The Sango Project is a major initiative to build a crypto city in the Central African Republic. You can buy their Sango token beginning on July 25th. Visit them below:
Website: https://sango.org/
Twitter: https://twitter.com/sangoproject
Youtube: https://www.youtube.com/c/SangoProject
Telegram : https://t.me/sangoprojectcommunity

Join Splinterlands | Youtube | Discord Server | Twitter
---
---