MAXED HARKLAW: The darkest in the death realm
Hello to all the splinter nerds out there, hope you are all getting prepared for the chaos legion pre sale, stakers keep staking so you can qualify for more vouchers and also there is a promo card gift for people who bought 100 packs upto 1000 packs so don't dull...
I realized delay on maxing the new reward was not a good move as their price keeps increasing every day so i took the bull by the horn and got my harklaw maxed today, i looked at the price from 17 usd move upto 23 usd and i know it will go up more based on the card being a very good legendary card...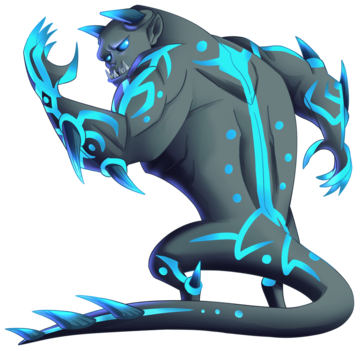 *
you must be wondering why i said this card is a good card, it is a nemesis to melee monsters because it has an ability that reduce the attack of melee monsters and the combination of either zintar mortalis or the crypt mancer[death legendary summoner] will render most attack monsters powerless, imagine using two demoralize means taking two attack from melee monsters then what would be left
So it is a good card to use in only melee monsters rules and much more better if it is melee monsters can attack from any position because i won't abandon lord of darkness for harklaw, never!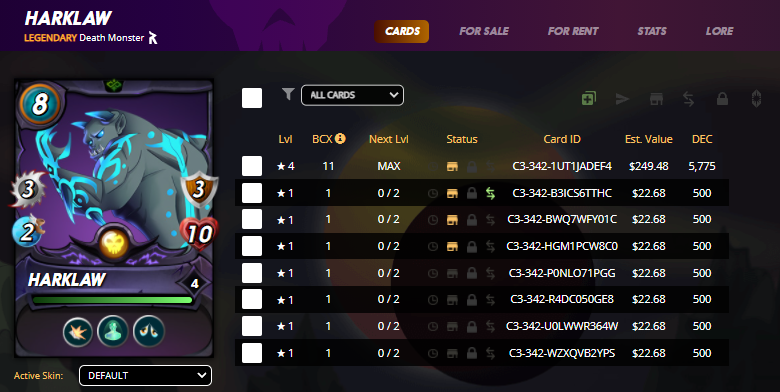 I got it maxed today! and got few more spares just incase, who knows what the future holds for the card, it has three amazing ability in which i have already talked about one [ demoralize]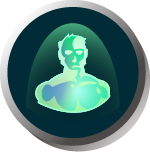 The immunity ability makes it immune to all negative status, so it can't be afflicted nor can it be poisoned, that is a great ability to have and player do not need to worry about it suffering from negative power...

Lastly the shield ability makes it last longer on the battle field as it can withstand more attack from melee and range power attackers, only magic monsters are its night mare...
Oh well if you have not maxed yours, don't wait anymore, do that now before the price increase more, i see this card trading at 100 dollars and above in the future..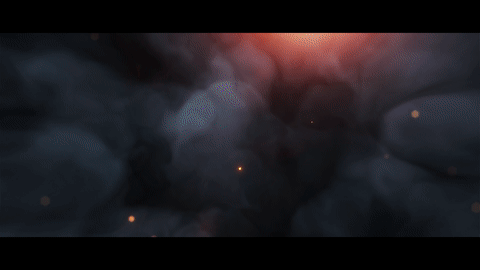 )

if you want to be a part of this week steemmonsters challenge, you can join from here
All pictures are gotten from splinterlands lore and gif credit goes to splinterlands.
Want to play splinterlands?
---
---