SPLsweeps drawing for 11/15/21
Congrats to @bulbur for winning the Sand Worm! Thanks for playing.
You can watch the drawing here https://www.twitch.tv/videos/1206377023
The next daily sweeps is for a Venari Seedsmith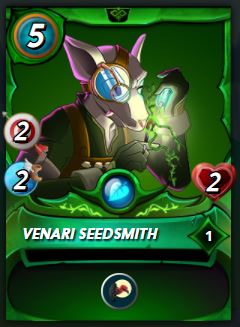 Yesterday it was mentioned you'd get 2 points credited to your SPLsweep account for liking the post. I Was able to credit the majority but it will only show me 15 of the 20 likes. If you have a SPLsweeps account and liked yesterdays post and do not see a credit to your account please reach out to me so you can be compensated! Going forward it will be for 2 points for commenting on the most recent post. This does take resource credits so make sure you have enough RC for all your needs.
Thank you all for participating! If you are not paticipating yet check us out at https://splsweeps.com
BTW, the New York Stock Exchange started as a coffee shop.
---
---