Sharing my battle for Water Quest

Hello to all my friends who are playing Splinterlands game. I am a splinterlands game player. Play daily quests in the splinterlands game and earn rewards.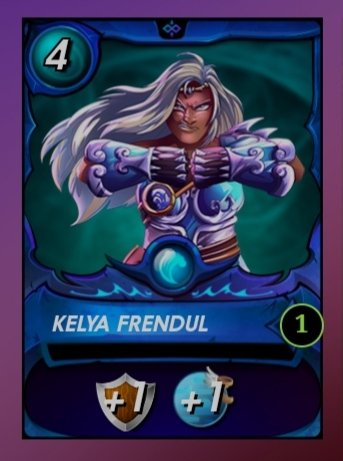 I returned to Novic from the Bronze 3 at the end of last season. Today I returned to Bronze 3 while playing Water quest. At the end of last season, I received only 2 ALCHEMY POTION and 20 credits as rewards.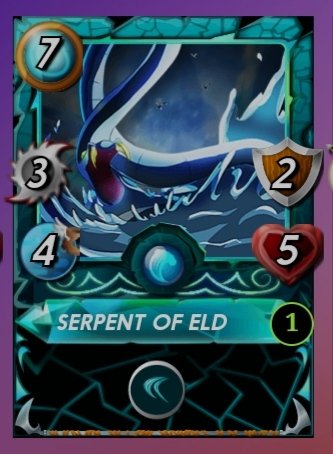 At the start of the season, I played Water gameet and it ended easily. A total of 6 matches, 5 wins and 1 loss. Here is one of the last games I played:
In that match, we played against Fire splinter user rival @nothe109 and won. He is a good competitor and would like to compete again if given the chance. At the end of today's daily quest, you only get 9 credits as rewards.

If you are not start play the splinterlands game yet. Here is a my referral link.
@callmemaungthan
1.1.2022
1/365
BURMESE
Splinterlands game ကစားနေကြတဲ့ သူငယ်ချင်းများအားလုံးမင်္ဂလာပါ။ ကျွန်တော်က splinterlands game ကစားသူတစ်ယောက်ပါ။ splinterlands game မှာရှိတဲ့ daily quest ကိုနေ့စဥ်ကစားပြီး rewards တွေ ရရှိနေပါတယ်။
ပြီးခဲ့တဲ့ရာသီကကုန်မှာ Bronze 3 ကနေ Novic ကိုပြန်လည်ရောက်ရှိခဲ့ပါတယ်။ ဒီနေ့မှာတော့ Water quest ကစားရင်း Bronze 3 သို့ပြန်လည်ရောက်ရှိခဲ့ပါတယ်။ ပြီးခဲ့တဲ့ရာသီကုန်မှာ rewards အနေနဲ့ ကျနော်ရရှိခဲ့တာကတော့ ALCHEMY POTION 2 ခုနဲ့ Credit 20 ခန့့်သာရရှိခဲ့ပါတယ်။
ရာသီအစ ဖြစ်တဲ့ အချိန်မှာ Water quset ကို ကစားခဲ့ရပြီး လွယ်ကူစွာပဲ ပြီးဆုံးခဲ့ပါတယ်။ စုစုပေါင်း ၆ပွဲကစား ၅ပွဲနိုင် ၁ပွဲရှုံး ရလာဒ်ဖြစ်ခဲ့ပါတယ်။ ကျွန်တော်ဆော့ကစားဖြစ်တဲ့ နောက်ဆုံးပွဲစဥ်တစ်ခုကို မျှဝေပေးထားပါတယ်။
ထိုပွဲစဥ်မှာ Fire splinter အသုံးပြုသူ ပြိုင်ဖက် @nothe109 နဲ့ ကစားခဲ့ရပြီး အနိုင်ရရှိခဲ့ပါတယ်။ သူက ပြိုင်ဖက်ကောင်းတစ်ယောက်ဖြစ်ပြီး အခွင့်အရေးရရင် နောက်တစ်ကြိမ် ပြိုင်ဆုံချင်ပါတယ်ခင်ဗျာ။ ဒီနေ့ရဲ့ daily quest ပြီးဆုံးချိန်မှာတော့ rewards အဖြစ် 9 credits ကိုသာရရှိခဲ့ပါတယ်။
မိတ်ဆွေအနေနဲ့ Splinterlands game ကို အခုမှ စတင်ကစားမယ်ဆိုရင် ကျွန်တော့်ရဲ့ referral link ကို အသုံးပြုနိုင်ပါတယ်။
လေးစားစွာဖြင့်
@callmemaungthan
1.1.2022
1/365
---
---