More Splinterlands Adventures in Silver II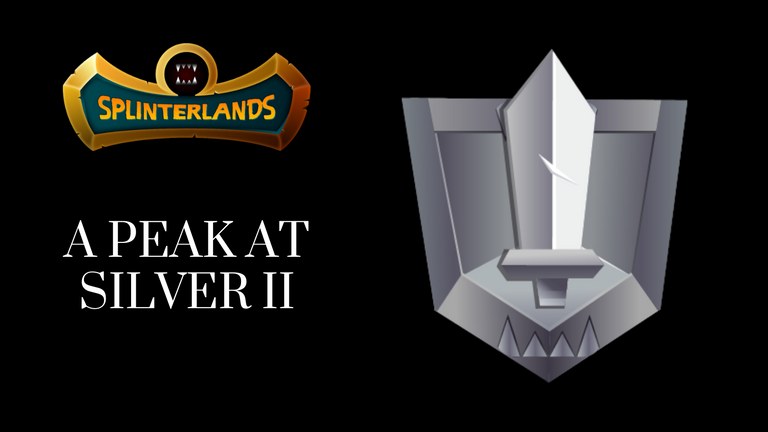 I started a journey into the Silver II league five days ago, which I detailed HERE. Read on to see how the rental investment experiment is treating me five days in.

The Quest
My designated quest this morning was Snipe. I don't own a single card with the Snipe ability so this was going to be a difficult challenge to complete using free to play cards. I'm not sure why, but I felt up to the challenge and dove in head first. Was this going to be the day that Silver II started to feel more difficult than Silver III?

Main Support
I didn't have a lot of options, only having access to F2P Snipe cards, but here is a quick rundown of my thinking on the options I did have.
Side note, please leave a comment if you know the trick to downloading card images with small words such as 'of' or 'the' in the title. I have trouble finding the images for cards such as Child of the Forest, Quix the Devious and Kron the Undying.
---
| | STRATEGY |
| --- | --- |
| | I just wrote a full post about Lava Spider for the weekly battle challenge HERE |
| | Mantoid is a Neutral card allowing it to be used with any splinter. High health and two range damage are great, but the high mana cost is a draw back. |
| | The only free to play card with the Snipe ability that doesn't deal Range damage. Only three mana cost and magic ability that can slip past armor makes this a solid choice. |
| | Only three mana cost, but also only one range damage and two health. Works better for low mana battles |
| | Narwhal and Lone Boatman both cost five mana for two range damage. Boatman offers one armor but I still find it difficult to work either of them into a lineup for such a high cost. |

Lava Spider Carried the Load
Perhaps I spent too much time thinking about Lava Spider for this week's battle challenge, but it ended up being the monster that won me the most Snipe battles.
THIS
was one of the more interesting battles I fought today. Blast, paired with Lava Spider's Snipe, gave my team the extra couple of shoots I needed. I was able to work my opponent down to only monsters that dealt one damage, which could not break through Ant Miners Shield ability.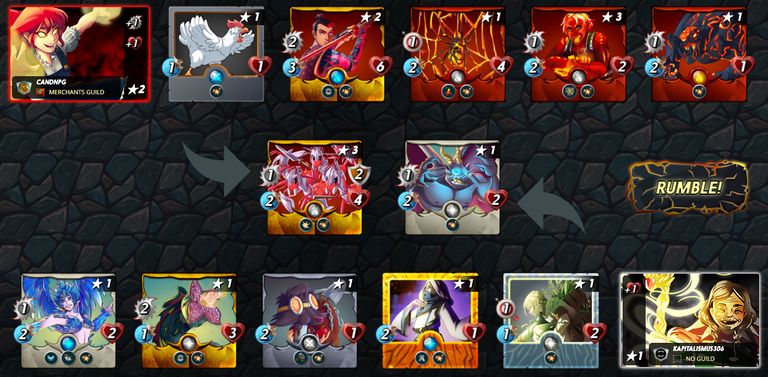 The Rewards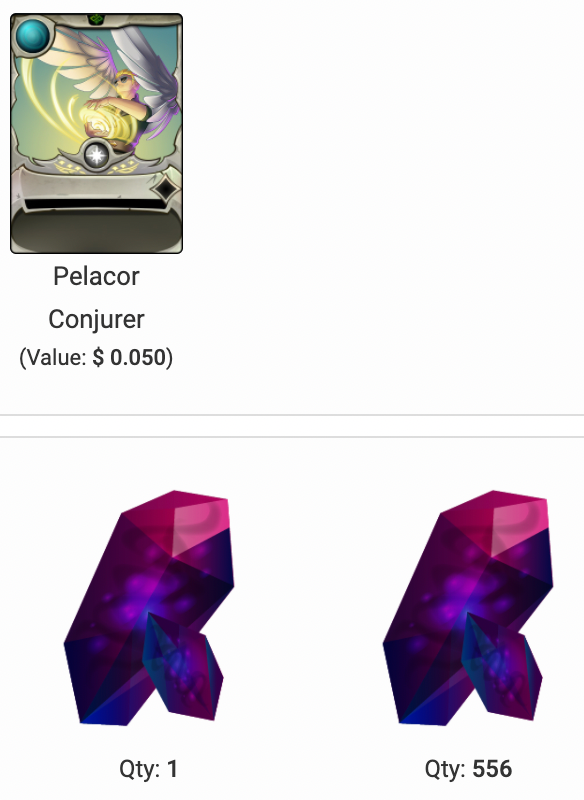 This is the result that I have been waiting for since I made the jump from Silver III to Silver II. The last chest alone pays for the extra rental costs the past few days. In fact this may be my best reward chest I have ever opened.
I added another 5 CP to my total with Pelacor Conjurer and the 1 DEC chest is laughable next to the big prize.
It took a few days, however with the lucky pull today the price of admission through rentals ended up paying off.

Beyond the Economics
The small rewards the past few days were frustrating, but even without the huge prize today I would still make the same decision to rent up. The possibility of opening an extra chest each day is worth the extra DEC. One of my favorite times playing the game is opening Quest and End of Season chests.
The competition has felt slightly elevated in Silver II, however I won 16 of my 25 battles today for a 64% win percentage. My season win rate is at 57%, so I'm still out performing my Silver III rate. I'm also learning more as I face more and more higher level cards. I am not ready for a jump to the Gold leagues, despite my rating being high enough, but I will certainly consider renting up to higher Silver leagues next season.

Credits:
Card images from Splinterlands
Banner created by me using Canva
Thanks for reading!
If you would like to use my affiliate link to experience the fun Splinterlands has to offer, here you go. Thanks in advance!
---
---