Splinterlands - Brawl Report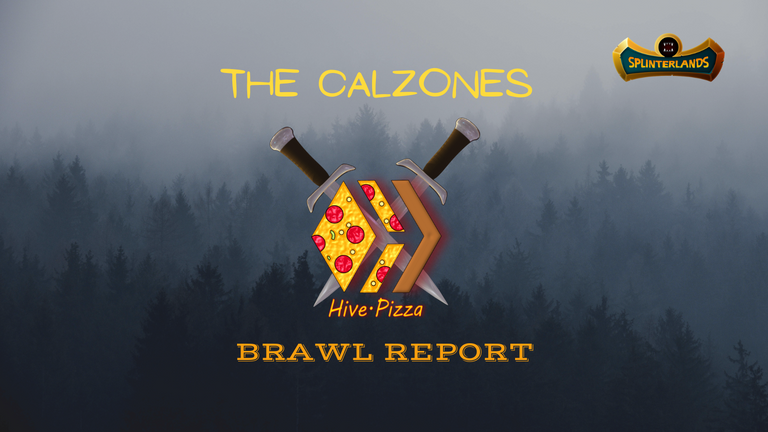 Keeping the momentum rolling!



🐲 Brawl Report 🐲
After moving back to Silver last Brawl and picking up a 5-1 record I gained a bit of confidence back and was looking to keep the good momentum rolling...

An unusual battle for me
I always struggle in Little League battles with a high mana count on which splinter to choose. Here my options were limited to Earth, Fire and Death. I like Earth, but without Legendary monsters available Queen Mycelia was off the table. Death has a great selection of lower mana cards and Thaddius' health debuff can come in handy. This battle however I leaned into Fire and hoped Tarsa's buffs could power me to the victory...
| CARD | WHY DID I CHOOSE IT? |
| --- | --- |
| | Antoid is a great tank with the Shield ability that can slow down melee attackers |
| | I would prefer Chimney or Radiated Brute for the Reach ability, but in a Little League battle Magma, with Tarsa's buff is still a threat |
| | Melee, armor and sneak. A great card, but even better in a Little League battle. |
| | Not a lot of health, but as long as it can survive, SPY can do some serious damage with the Opportunity ability |
| | Hoepfully the Repair ability can keep Antoid going strong |
| | High health in the back row for a Little League battle and the Snipe ability. |
Scavo ended up not being usefull as my opponent had a good amount of magic dealers and was able to quickly take out Antoid, but my choice of Tarsa and going melee heavy ended up overwhelming my opponent.


🎉 🎉 5—1. Same record as last Brawl, feels good! 🎉 🎉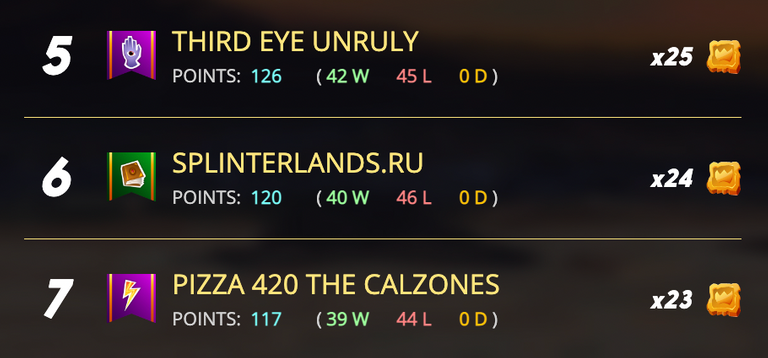 One spot lower finish for the Calzones, but we are consistently putting up in the low 100s point total. We are growing and doing it slowly, but as long as we keep getting better and learning I think we are in a good position.

The Calzones are Looking for Recruits!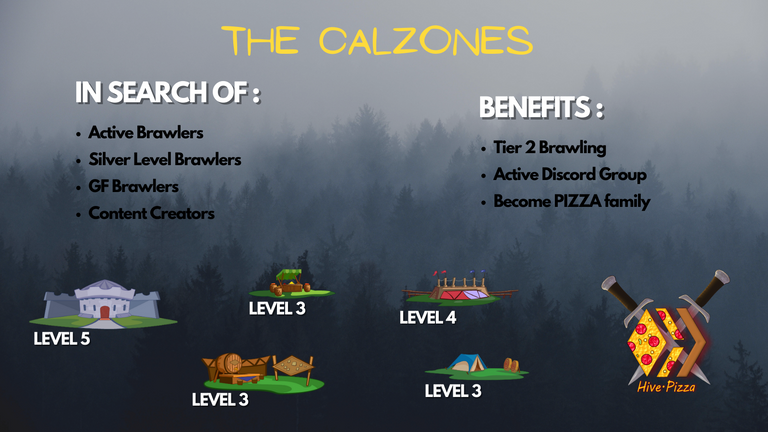 Come check us out on the PIZZA Discord if you are interested.


Other Pizza Guild Brawl Reports
@kqaosphreak — Brawl Report 83

🍕🍕🍕 What is PIZZA? 🍕🍕🍕
As with most activities connected to Hive, and the crypto world in general, I discovered PIZZA because of Splinterlands. Also like most Hive connected activities I discovered a world of possibilities beyond what I expected. So what exactly is PIZZA?
1️⃣ PIZZA is a trade-able token that can be staked for rewards and tipping, used to purchase games or traded for other tokens.
2️⃣ PIZZA is also an active Discord community for gamers and creatives. (I personally frequent the foodies-lounge, splinterlands and rising-star channels)
What are you waiting for, come check out the PIZZA Discord and join in the fun 🎉


🐲 START PLAYING SPLINTERLANDS 🐲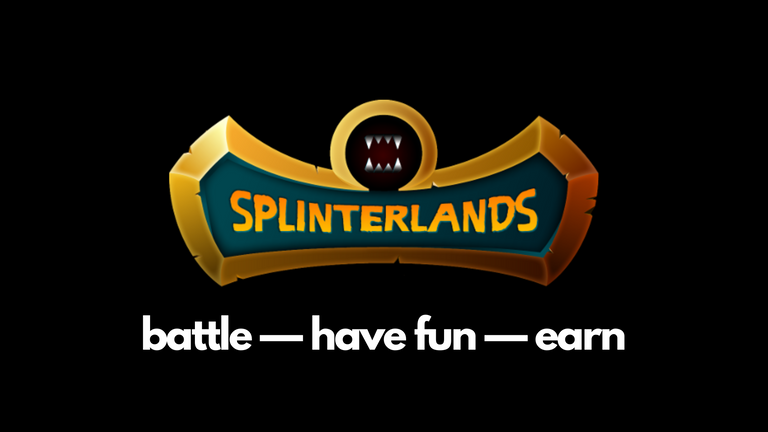 🐲 Splinterlands 🐲
---
Thanks for reading!
---
---