Splinterlands — How to open a pack that has been tokenized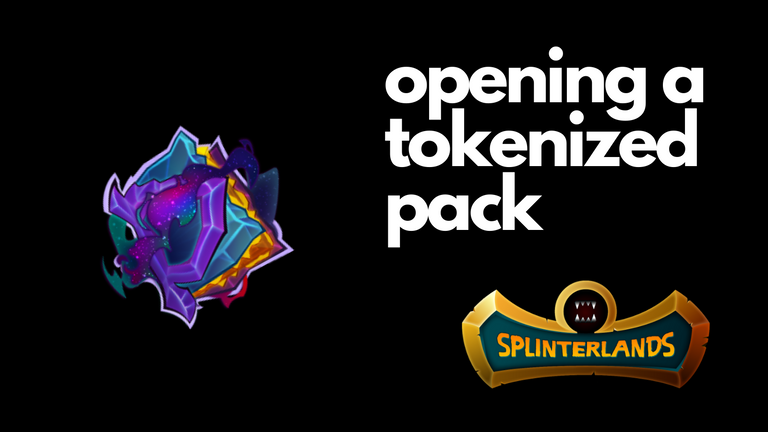 Chaos packs cost $4 from the official Splinterlands shop. However if you are looking to save a few pennies you can shop for CHAOS tokens on the secondary market. CHAOS tokens can then be transferred back to the game and opened. It should be noted that you can save money going this route, but this pack will not add to your total purchased pack count for the airdrop. Only you can decide if that is important to you.
I have purchased 16 packs since December, all through the Splinterlands shop, and have been opening them as I gain enough potions. The other day I found myself with enough potions to open a pack, no packs in my inventory, but enough Hive to purchase a pack on the secondary market. I pulled the trigger and purchased one CHAOS. For me, going from 16 packs eligible for an airdrop to 17 is such a small percentage difference that it is worth it to save some money and not worry about the .002% extra chance I have of hitting the airdrop lottery. Again, only you can decide what is best for you.
It was shortly after purchasing the token that I realized I had no idea how to transfer it to the game so that I could open the pack. I'm guessing there are others out there that may at one point find themselves in this same spot so I am sharing the process I went through.

So You Have a CHAOS Token, Now What?
| Step | Description |
| --- | --- |
| | Click into the 'OPEN' menu found at the top of the main Splinterlands screen |
| | Find the Chaos Legion pack icon at the bottom of the screen |
| | Click on the overlapping green circles that will pop up a 'CONVERT' label when hovered over. |
| | Selecting the 'CONVERT' option will bring up a new 'CONVERT PACKS' window |
| | The token I purchased on the Hive engine is accounted for and I select the 'HIVE ENGINE' option from the drop down menu and select the Deposit option. |
| | At this point I freaked out a bit as my total packs from Hive Engine were quickly reset to zero, but I did not see any evidence that the pack had arrived in game. Thankfully I didn't have to wait long and I was greeted by a wonderful gift |
| | Back on the 'OPEN' screen I was now the proud owner of one pack. Well at least for the few seconds it took me to open it 😀 |

What Did I Get?
I purchased the pack for 6.1 HIVE or roughly $2.93. This saved me roughly $1 over the price of a pack from the Splinterlands shop, but I lost the chance to add to my total chances for the airdrop cards. Again, for me, this was a suitable trade off.
| | |
| --- | --- |
| Pack Opening | Market Value |
In this case the pack would have been profitable had I purchased it from the store or on the open market. I am currently working on upgrading Kelya to level 3 so this was a great pull. Had I not needed another Kelya I could have sold Kelya and had enough to purchase another CHAOS token and still have $1 left in my pocket. Not a bad deal.
The four commons may only have a $0.29 market value, but I use each of these cards and am also optimistic that many of the Chaos commons will be increasing in value as the new rewards scheme, and eventually the Modern format, are fully launched.

Wrap Up
What fascinates me most about Splinterlands, apart from being a fun card game, is the multiple avenues one can play to earn. Battle rewards, which are looking to become more rewarding with the change in the rewards scheme, renting out your collection, SPS, selling cards or even trading in packs that have been tokenized.
The great thing is, if none of these options interest you and you just want to play, there is still the option to purchase a pack on the secondary market to save a dollar over the price in the official shop. You lose the extra opportunity for the airdrop cards, but the choice is there to make.

🐲 START PLAYING SPLINTERLANDS 🐲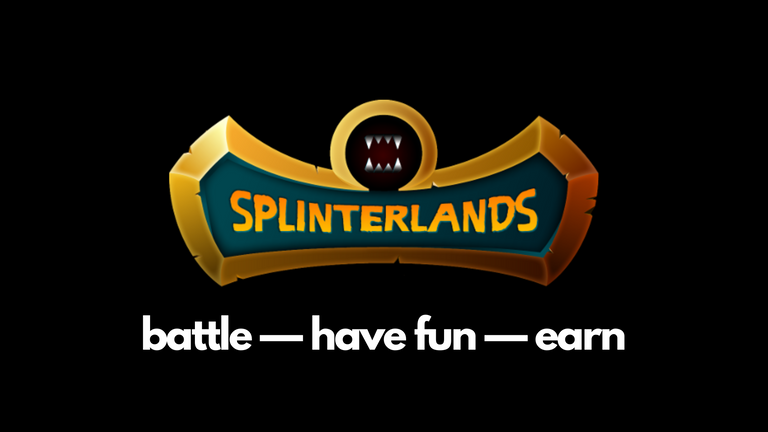 🐲 Splinterlands 🐲
---
Credits:
Card Images property of Splinterlands
Thumbnail created by me at Canva
Thanks for reading!
---
---