Splinterlands - Season 79 Recap and My Wild/Modern Strategy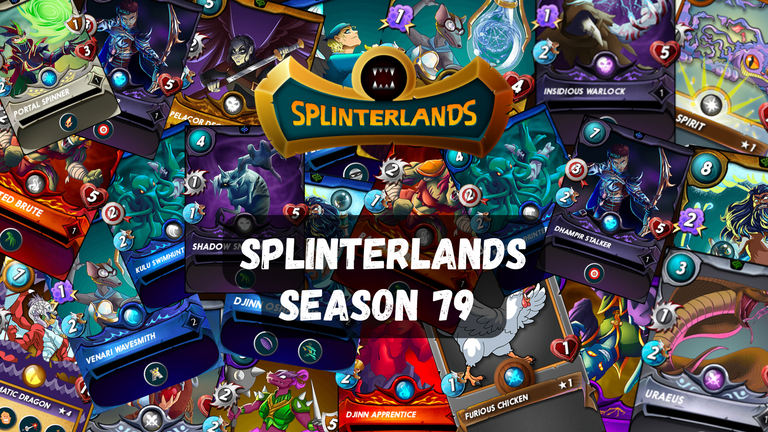 Splinterlands season 79 highlights and how I am going to play Modern and Wild formats


Quick Recap
I managed to make it into the Gold league for the first time! The CP requirements for the Modern format being half of the Wild allowed me to do this without having to rent any cards. It was a rough start to the season and I failed to gain much traction in either league early, but I think I may have found a system that will help me move up the ranks in both formats with a bit less pain this season.
Season 79 vs. 78 Data
| SEASON TOTALS | SEASON 79 | SEASON 78 |
| --- | --- | --- |
| SPS REWARDS | 0.765 | 42.846 |
| DEC REWARDS | 3475 | 3311 |
| TOTAL CARDS WON | 51 | 50 |
| REWARD CARDS CP VALUE | 1005 | 925 |
| DEC SPENT ON RENTALS | 78 | 0 |
| RENTAL INCOME | 33 | 48 |
| OTHER REWARDS | 55 ALCHEMY POTIONS | 30 ALCHEMY POTIONS |
| | 43 LEGENDARY POTIONS | 41 LEGENDARY POTIONS |
| | 1 CHAOS PACK | 2 CHAOS PACKS |
| | 67 MERITS | 221 MERITS |

$$$

Silver 1 EOS Reward Chests
The EOS chests were less than thrilling this go around, but overall I was please with the season rewards. Even with a slow start to the season, I took in more CP value and DEC. Moving into Gold the last few days of the season really took the potions to another level. I need some more packs now to use up the potions, send good vibes to the chest RNG gods 😀
I was close to pulling the SPS rewards data off of the above chart with the airdrop ending, but I realized the SPS rewards will be coming next month and decided to leave it for now. It will be interesting to see how the SPS rewards are rolled out and how it effects the overall rewards.

Last Seasons Goal
It took me two season of reaching for this goal but I nailed it this time around.
✅ 1️⃣ Complete leveling up the Death Splinter
I am having a blast with my upgraded Death splinter team and it is quickly becoming one of my go to lineups for several different rulesets and mana caps.

Looking to Next Season
1️⃣ Level up Kelya to level four
I have been slowly accumulating Kelya's to advance her from level three to four. With four more to go I should be able to not only complete the increase in level, but also start leveling up several of the other Water splinter cards. I love the Water splinter so this is an exciting goal to reach for.

My Favorite Battle From Last Season
There was not anything overly flashy about this battle, but I was facing off against a higher level Kelya and was getting beat up early. It was fun to watch my team come from behind. Oshannus getting a few timely RNG misses helped 😀

Wrap Up
I learned a lot last season after a rough start. I think I have come up with a game plan to attack this season and maximize my advancements in both Wild and Modern formats. The early days of the season are always tough, but I've found the Wild format settles down more quickly the last two seasons. With this insight I am going to focus on renting a few cards specifically geared towards the Wild format. My hope is that this will allow mw to quickly move from Bronze to Silver in Wild and be able to enjoy a few days of Silver dailies before moving back to focusing on moving from Silver to Gold in Modern.
I will rent a Mylor, Mushroom seer, Chicken and Sea Monster to counter the popular Wild Bronze teams and hope that is enough to quickly move into Silver 3. That should allow me to beat the common Alric/Sea Monster/Axe Master combo as well as give me a fighting chance against the few Yodin and Llama teams I tend to see early in the Bronze season.
---
🐲 START PLAYING SPLINTERLANDS 🐲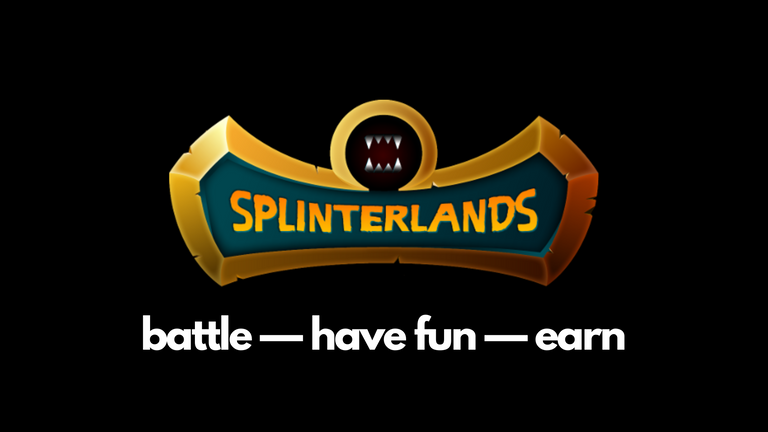 🐲 Splinterlands 🐲
---
---
---