Splinterlands — Social Media Challenge and Brawl Report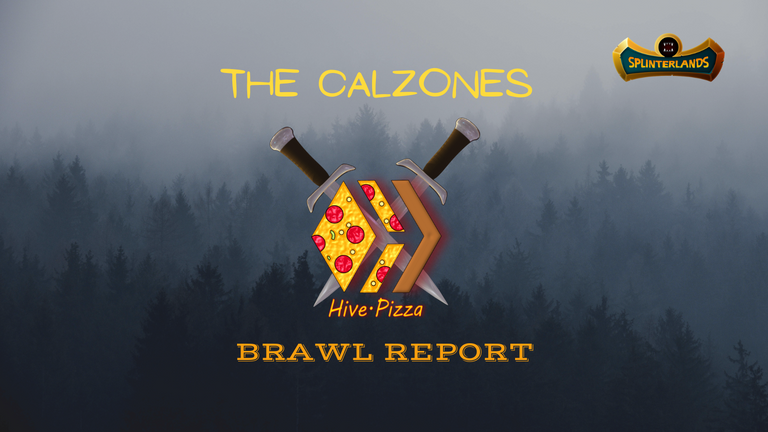 Looking for some wins!



🐲 Brawl Report 🐲
I've lost a lot of confidence in my game play the past few weeks with some poor Brawl results. I even moved back down to Silver last week and still couldn't manage a winning record. The competition had been tough, but I still feel like I have been slipping. I was back this week in the Silver fray and hoping to redeem my past few performances...

An unusual battle for me
I don't own Quix, but often rent for situations just such as this....
| CARD | WHY DID I CHOOSE IT? |
| --- | --- |
| | With only Dragon and Life to choose from and only ranged attacks available, I went with Quix's range debuff |
| | Without the ability to attack from the front, this play was for the Martyr ability to give Naga some extra health and speed after he inevitably falls |
I would typically go through the rest of the lineup, but with such limited options thanks to the limiting Little League and range only rulesets, I choose to place my Bloodlust in the back to give time to activate and Tank heal just before to keep the front alive as long as possible.
My opponent and I choose nearly the same lineup in the same order, but it was Quix's debuff that put me over the top. I intentionally put my two biggest attackers in the back row to maximize the time they could deal damage and came out on top. A very unusual battle for me, that came down to summoner selection.


🎉 🎉 5—1. Feels good to be back with a winning record! 🎉 🎉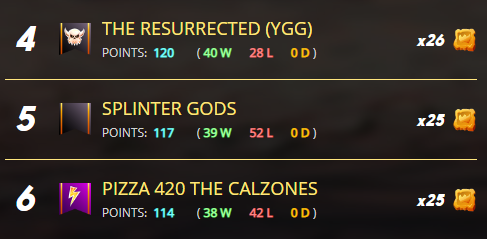 I'm so happy to be back on the positive side and contributing to the points is a meaningful way. The guild is consistently scoring over 100 points, but we are facing stiffer and stiffer competition and will need to score up over 150 points to consistently finish in the top three. We will keep growing and learning and will get there!
The other good news is I was able pick up another Gladius pack as the Merit rewards put me over 2,000. Not my best pack but I really like Isgald and am happy to add to the collection and keep working on leveling him up.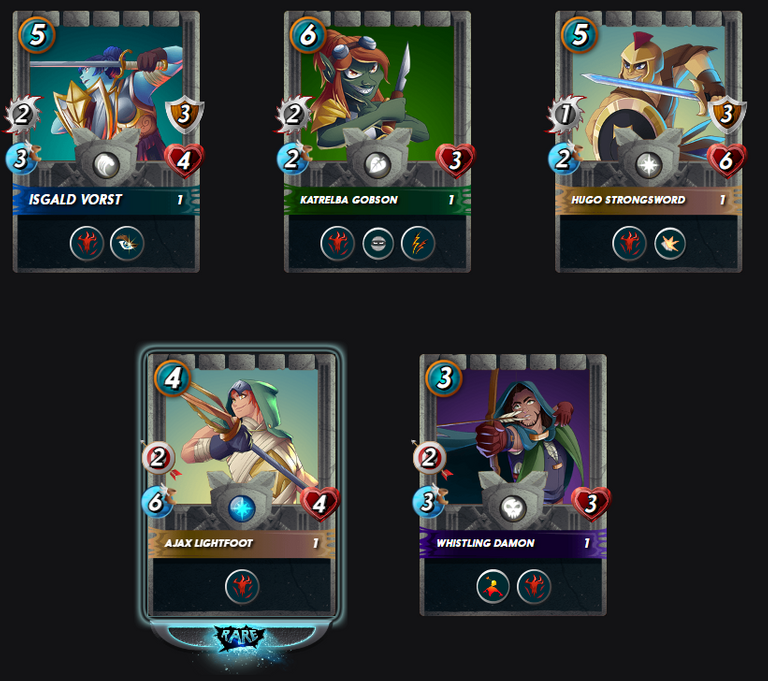 The Calzones are Looking for Recruits!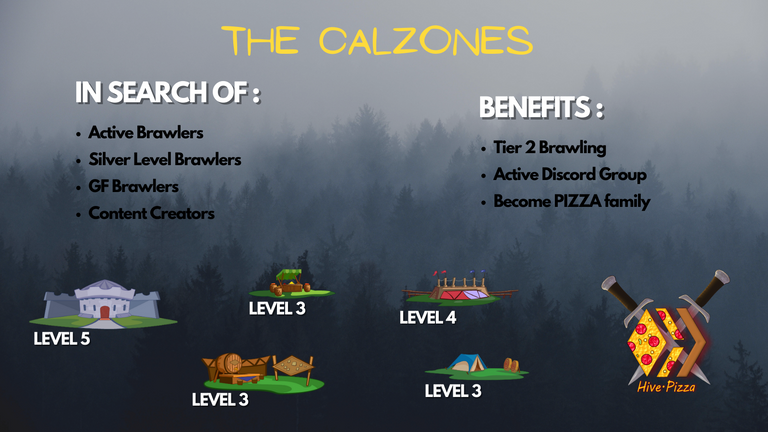 Come check us out on the PIZZA Discord if you are interested.


Other Pizza Guild Brawl Reports
@kqaosphreak — Brawl Report 83
@vaynard86 — Social Media Challenge and Brawl Report
@queenstarr — Queen's Brawl Report

🍕🍕🍕 What is PIZZA? 🍕🍕🍕
As with most activities connected to Hive, and the crypto world in general, I discovered PIZZA because of Splinterlands. Also like most Hive connected activities I discovered a world of possibilities beyond what I expected. So what exactly is PIZZA?
1️⃣ PIZZA is a trade-able token that can be staked for rewards and tipping, used to purchase games or traded for other tokens.
2️⃣ PIZZA is also an active Discord community for gamers and creatives. (I personally frequent the foodies-lounge, splinterlands and rising-star channels)
What are you waiting for, come check out the PIZZA Discord and join in the fun 🎉


🐲 START PLAYING SPLINTERLANDS 🐲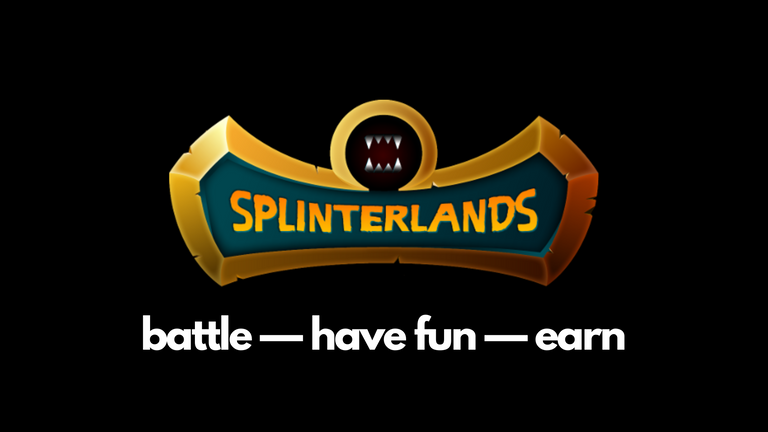 🐲 Splinterlands 🐲
---
Thanks for reading!
---
---