Battle Mage Secrets: Even The Little Monsters Hurt!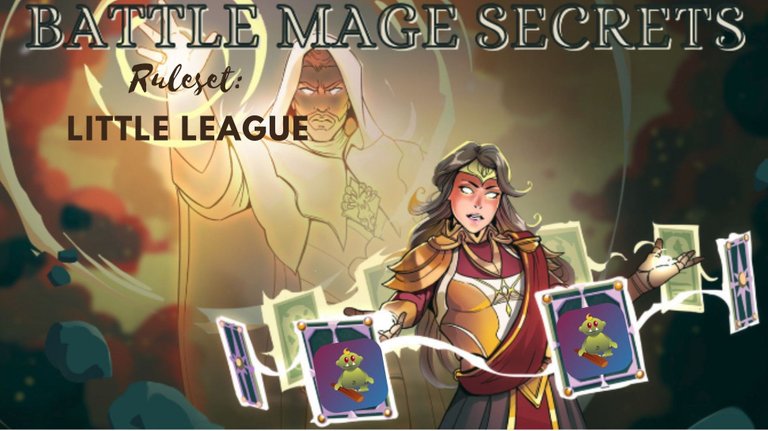 Hello dear splinterlands community, I hope y'all having a wonderful Day 😁 and welcome to another Cantfoldaces's Hive Blog for this weekly battle challenge!
This week's (or more correctly last week as I'm struggling to meet the deadline) secret battle mage theme is Little League, probably one of the least favorite Ruleset by the fellow splinterlands mates

Little League
Icon

Description

Only monsters and Summoners that costs 4 Mana or less , may be used in this battle.

5+ Mana Summoners (legendaries) can't be used in this battles, the only ruleset that prohibit the use of Lux Vega
The main reason this ruleset is the least favored is because of this highly limiting pick of monsters.
Since low mana monsters aren't known to have a high damage output, it's important to keep in mind some of the following aspects:
Increasing the defense by providing additional Armor and Health (Kelya as summoner)
Use a mixture of damage types (Magic bypass the Armor)
Reflection Abilities becomes more relevant (Mylor as summoner)
Consider having the highest level possible for each Monsters (an additional damage/health matters!)
Nothing much to talk about in this ruleset so, without further ado let's get into the battle:

Into The Battle!
I will be bringing a Modern Bronze I League battle, with the following rulesets:

30 Mana means that we should absolutely bring 6 little Monsters
Dragon OUT doesn't mean much but Earth OUT means that we won't face Obsidian + an army of Magic sluts
Since my Water is the most levelled up, this would be my go:
Card
Abilities
Description
+1 Armor
+1 Speed
The Armor + Speed buff in addition to a levelled up Summoner will help in both pick and execution of my Team selection
Heal
A must have in little league at level 2 where in gains the ability Heal plus a decent health & Speed to survive as long as possible on the front line
Reach
A beast for 3 Mana, gaining its 2nd attack on level 2, first to attack thanks to its high speed and most importantly from a safe position with Reach
Tank Heal
A support card that will help with the sustain of Xenith Monk with the ability Tank Heal, should conisder leveling it up for the extra speed (faster healing)
Sneak
Low mana monsters got a low health, but most probably even squichier if it's placed at the backline, that's where Sneak ability will let me get rid of it asap
Scavenger
An underrated low mana beast, not only it deals magic damage but most importantly gets tankier the longer the battle goes on thanks to the scavenger ability
-
Mixing damage is key as mentionned before, so adding a decent ranged monster for 2 Ranged damage would help with the damage output!

Pre-Round 1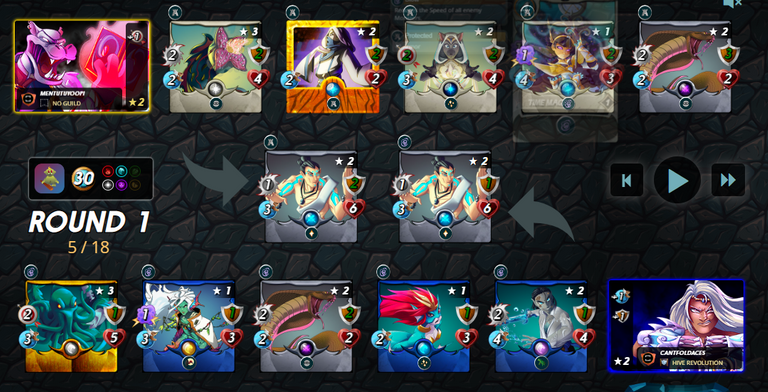 Surprisingly enemy team picked a life team that didn't benefit much from Sloan buffs but picking some support cards like Protect, Slow and Tank Heal
Damage output for each team:
Kelya : 5 Melee + 1 MAgic + 2 Ranged = 8 Total Damage
Sloan : 5 Melee + 1 Magic + 2 Ranged = 8 Total Damage
Surprisingly we both have the same damage output, but what matters is what effectively it was used!
Round 1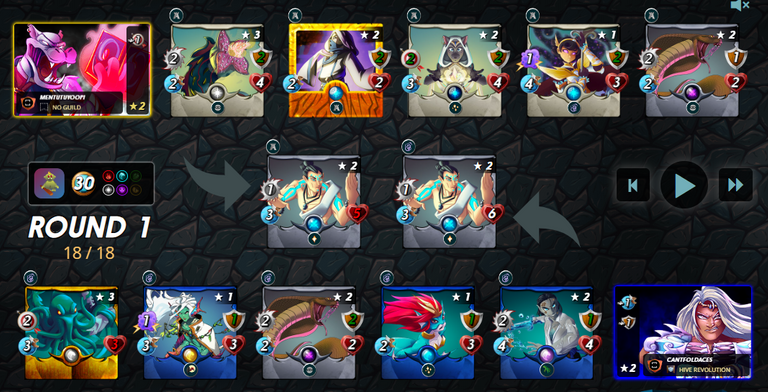 Nothing much going on the first round by exchanging blows and strong heals from both sides!
Round 2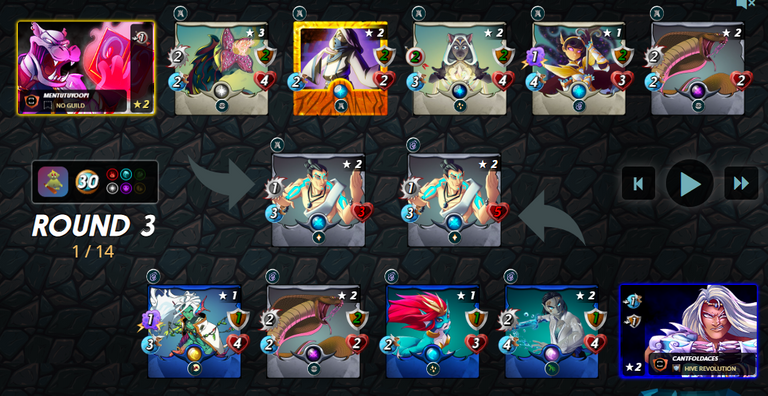 Enemy draws first blood as enemy sneak monsters eliminate my Kulu Swimhunter
My Tank having the upperhand in term of health!
Round 3 + 4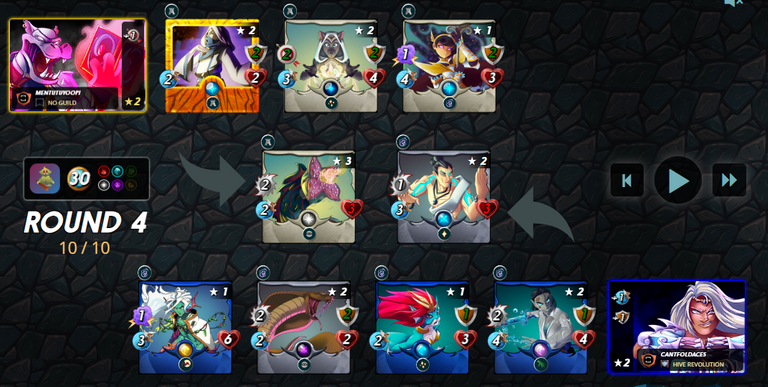 Now things become interesting as my team finally took down the enemy Xenith Monk & Uraeus, while my tank still surviving thanks to the double healing!
Look at Musa Saline ramping up these Health Points!
Round 5 + 6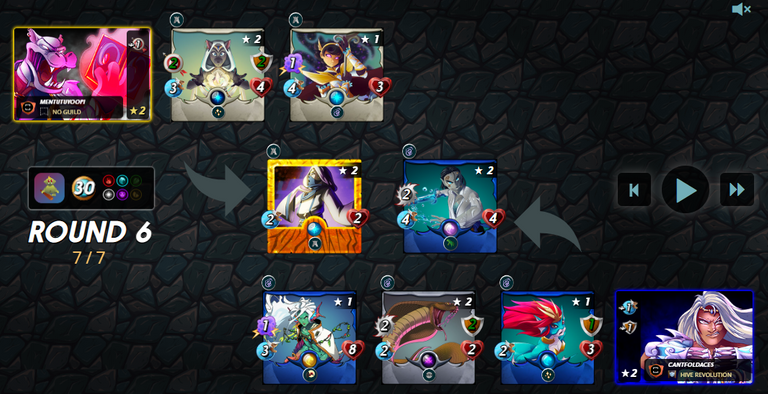 Witnessing losses from both sides, Musa Saline increased its Health Points at a whopping 8 Health
Enemy Team damage output was greatly diminished!
Round 7 + 8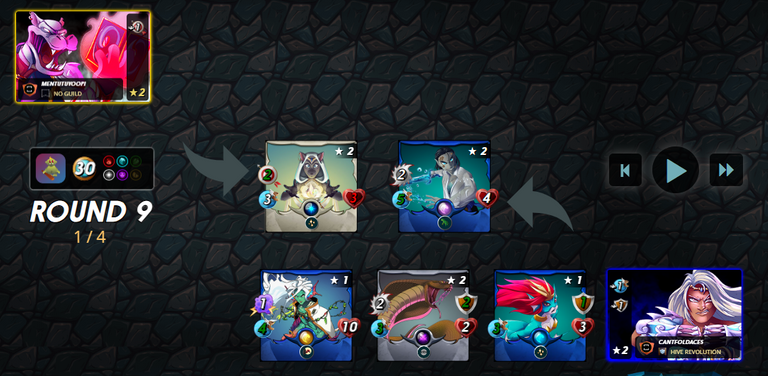 The elimination of TruthSpeaker did get us rid of the annoying protect
Uraeus slayed Time Mage and the slow debuff is gone!
Now facing a poor Venari that will soon meet its end
End of the Battle
I don't know if I should be more happy about the SPS profits that I wasn't even able to get at the highest Silver battles or my Musa Saline: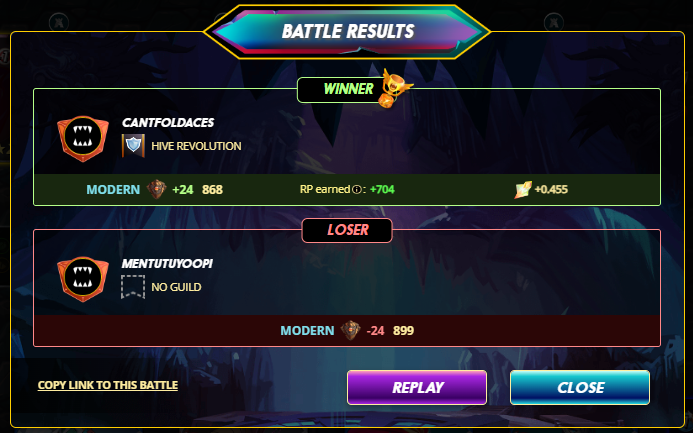 Battle Conclusion
First, I want to highlight how tough and competitive Bronze has become, with the bots gone and the SPS rewards going UP, every player is trying his best which adds the fun to the game!
Secondly, I think kelya provides the best stats for the actua Ruleset and a mixture of Magic + Melee is key to overcome most battles (except when facing Magic)

Thank you for reading till now and Good luck Have Fun on your Splinterlands Battles!
Cool Dividers are from the Awesome @kyo-gaming design!
Make sure to take part in the Weekly battle Mage Secret here
Wanna take part in these exciting Splinterlands battles: Join me here

---
---